Who Is Andrew Delke? Tennessee Police Officer Charged With Homicide After Shooting Black Man in the Back
A Tennessee police officer who was recorded shooting a black man in the back who was running away from him has been charged with criminal homicide.
Metropolitan Nashville police officer Andrew R. Delke, 25, was charged after turning himself in to authorities in connection with the fatal shooting of Daniel Hambrick on July 26.
Delke was released on bail after paying a $25,000 bond, reported the Tennessean.
The shooting sparked outcry after prosecutors released surveillance footage of the incident, which was filmed near the John Henry Hale housing complex. At the time, Delke was newly assigned to the Juvenile Crimes Task Force and was attempting to pull over a white Chevrolet Impala for driving suspiciously near a stop sign.
After losing the vehicle, Delke pulled into a nearby neighborhood and mistook another white sedan for the one he'd been following. As Delka pulled up, Hambrick sprinted away from Delke and repeatedly ignored his commands to stop.
"Officer Delke did not know the identity of the man he was chasing," the affidavit stated. "He did not know with certainty if the man was connected to the misidentified white sedan, if he was connected to the target Impala or if he was connected to either vehicle."
Delke believed Hambrick had a gun in his hand and warned him to drop it or be shot. During the pursuit through a residential street, Delke stopped and assumed a firing position before shooting Hambrick three times.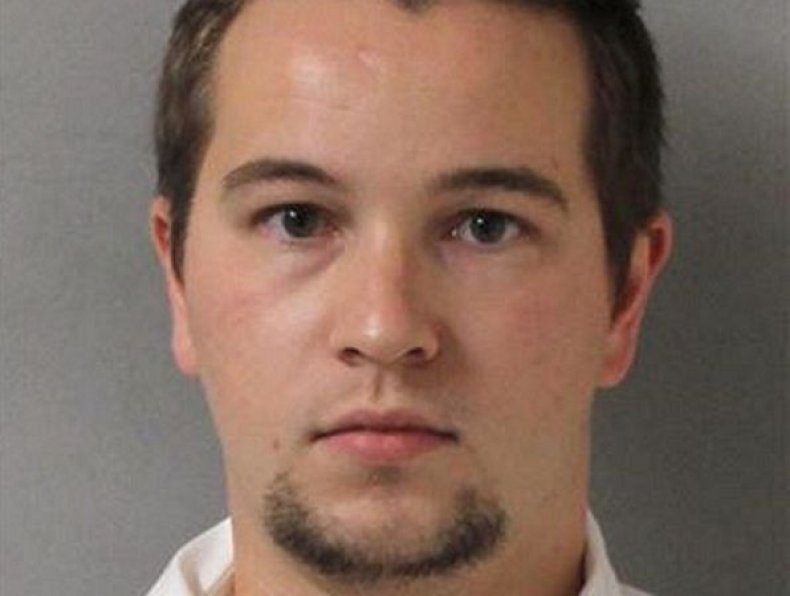 The Metro Nashville Police Department tweeted a picture the day after the shooting of the gun Hambrick was alleged to have been carrying at the time.
Hambrick's family called for murder charges to be brought forward as the video showed he was "running for his life."
"I just want justice for my son," said Hambrick's mother, Vickie Hambrick, reported NBC. "That's all I'm asking. And for all the young black guys and young women, I want justice for them."
In a statement, Nashville Chief of Police Steve Anderson called Hambrick's death a "tragedy."
"Certainly, no parent should have to grieve the loss of a son or daughter," he said.
"I have long had great respect for, and confidence in, the justice system in Davidson County and the State of Tennessee. That respect and confidence remains. It has been my experience that as the justice process proceeds, all of the facts and circumstances concerning an investigation will become known."
Anderson confirmed that Delke had been placed on administrative leave after the shooting.
After charges were brought against Delke, Nashville Mayor David Briley said, "In August, I spoke with Daniel Hambrick's mother to express my condolences for her loss. I assured her that we would show respect for the life of her son, because his life mattered.
"I don't control what happens in individual criminal cases, but I will continue to work toward creating a fair, open and transparent criminal justice system.
"This does not mean that every time an officer is charged with a crime or accused of misconduct, the officer will be found guilty. Metro-Nashville police officers put their lives on the line every day. It is an incredibly difficult job.
"I fully support our police. However, officers will be required to account for their actions when they have been accused of misconduct. Put simply, we must have laws that are fairly, equally and transparently applied."
Under Tennessee law, criminal homicide is a felony offense that covers various degrees of homicide, including first-degree murder. Delke, who is due to attend a court hearing on October 30, has been suspended from duty pending the investigation.