Who is Andrew McCabe? Trump Attacks FBI Official For Clinton Connections Amid His Reported Retirement Plans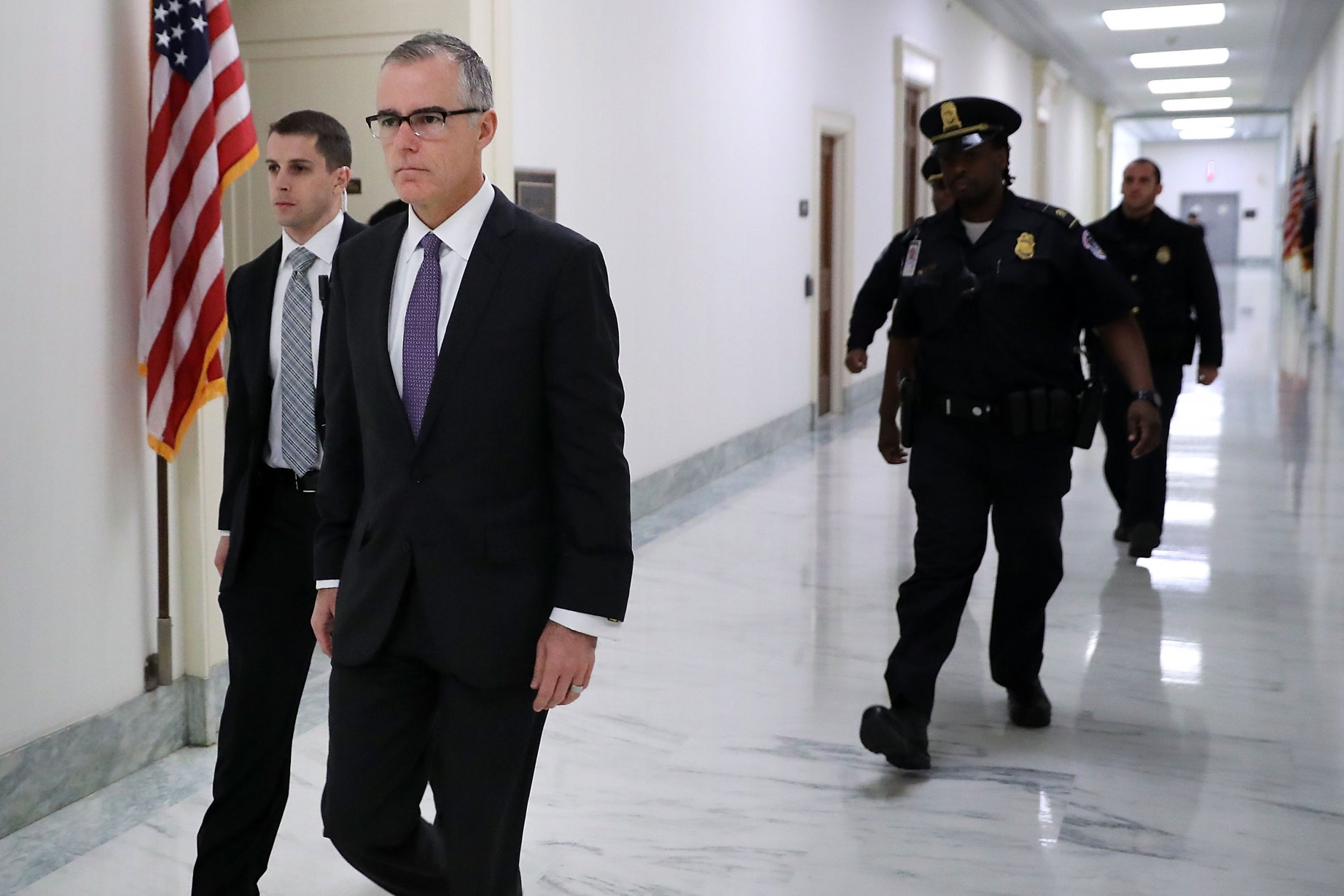 President Donald Trump fired off angry tweets at Deputy FBI Director Andrew McCabe Saturday afternoon amid reports suggesting the law enforcement official would retire amid continued claims from Republicans that the bureau was biased.
"How can FBI Deputy Director Andrew McCabe, the man in charge, along with leakin' James Comey, of the Phony Hillary Clinton investigation (including her 33,000 illegally deleted emails) be given $700,000 for wife's campaign by Clinton Puppets during investigation?" the president tweeted.
Not able to contain his anger to one post despite Twitter recently doubling its character limit to 280, Trump soon added in another tweet, "FBI Deputy Director Andrew McCabe is racing the clock to retire with full benefits. 90 days to go?!!!"
The posts from the president came after The Washington Post reported, citing people familiar with the situation, that McCabe planned to leave his post around March when he would be eligible for full retirement benefits. The paper described McCabe, who testified before a number of Congressional committees as the right-hand man of former FBI Director James Comey, who was fired by Trump. Former FBI official John Pistole told the paper he thought the GOP was going after McCabe in an effort to discredit special counsel Robert Mueller, the former FBI director charged with investigating Trump's connections to Russia.
"It's disappointing to see how the criticism of the FBI is being used to try to undermine the credibility of the Mueller investigation," Pistole told the Post. "I think they've figured out they can't undermine Bob's integrity, so they're just going to go after whoever they can dig up any dirt on."
McCabe, 49, has been criticized by some (such as the president) for his wife receiving nearly half a million dollars in campaign donations from a political action committee led by Virginia Governor Terry McAuliffe, a friend of the Clintons. The FBI, of course, was charged with looking into (and ultimately cleared) Hillary Clinton's use of a private email server during her tenure as secretary of state.
Trump took to Twitter to go after McCabe during a day that brought new controversy for the president himself. A report from The New York Times detailed an apparent incident in which Trump raged in the Oval Office that Haitians coming to America "all have AIDS" and that Nigerians would never "go back to their huts" once they saw the United States. The White House denied he made those specific comments but Trump himself did not address the issue on Twitter as of about 4 p.m. eastern time Saturday.