Robert Mueller's Latest Witness Andrew Miller is Roger Stone Associate and Former Spitzer Madam's Campaign Manager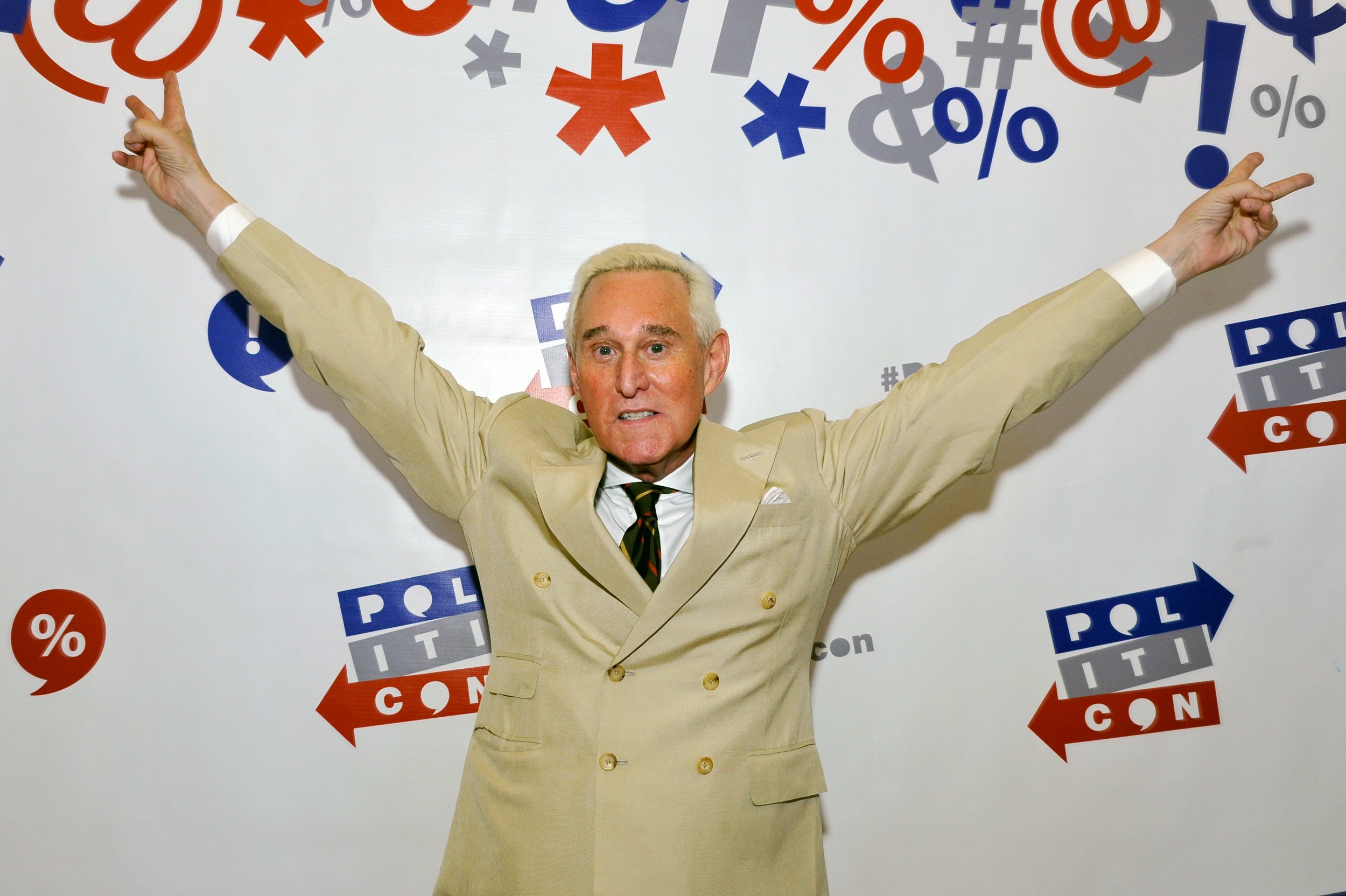 The latest witness called by special counsel Robert Mueller has quite a fascinating political past.
Andrew Miller was a long-time associate of political "trickster" Roger Stone and previously served as the campaign manager to a woman who claimed to be a madam used by former New York Governor Eliot Spitzer to obtain prostitutes.
Now, Miller has found himself a part of the special counsel's probe into Russia's meddling in the 2016 election. Miller worked for Stone during President Donald Trump's campaign and was subpoenaed by the special counsel to appear before a grand jury, according to Thursday's New York Times.
An attorney representing Miller said he planned to argue against the subpoena on the grounds that Mueller's appointment was "unconstitutional." Paul Kamenar was confirmed as Miller's attorney on the website for the National Legal and Policy Center, a conservative nonprofit that told the Times it is paying Miller's legal expenses. The group's chairman hopes to see Mueller's "operation disbanded," he told the Times.
Attorneys for Paul Manafort, who worked as a lobbyist with Stone for years and was Trump's campaign chairman, have also argued against Mueller's appointment.
Kamenar told Newsweek that Miller's hearing had been postponed and would take place in mid-July.
It's unclear what exactly Mueller's investigators want from Miller, but recent reports have shown an increase in interest in Stone and his circle. Last month, Mueller subpoenaed Stone's former driver, accountant and operative, John Kakanis, according to Reuters. And Stone's former social media adviser was also subpoenaed.
Miller is the stepson of one of Stone's longtime aides, according to media reports. Stone also confirmed to Newsweek that Miller used to work for him but had not done so for the past three years.
At age 26, Miller managed the gubernatorial campaign of Kristin Davis, who has said she supplied prostitutes to Spitzer. The scandal ultimately led to his downfall as one of the country's most prominent Democrats.
Miller was even part of one of Trump's flirtations with the White House nearly half a decade before he would kick-start his official campaign for the Republican presidential nomination. In 2011, a so-called Draft Trump movement surfaced in Des Moines, Iowa, home to one of the early key primaries.
But Politico discovered that the very phone number placed on a number of press releases for Draft Trump was also the same number used for Davis's campaign. Miller answered the phone when contacted back then.
In 2014, Stone, with Miller's help, helped a Florida sheriff in his re-election campaign. They specifically set up a website and used social media to help re-elect Sheriff Scott Israel in Broward County.
Miller's stepmother was also revealed as a former assistant to Stone, and she was tapped to be the assistant to Israel's chief of staff, according to the South Florida Sun Sentinel.
With additional reporting by Nicole Goodkind.