Who Is Andrew Robinson? Andover Father Suspected of Murdering Wife and Son
Andrew Robinson, the Andover father who was found dead together with his wife and their 12-year-old son early on Thursday, likely shot them before taking his own life, according to authorities.
The update released by police on Friday reveals the tragedy that unfolded in the family's home earlier this week to be a murder-suicide and "a tragic case of domestic violence," authorities said.
According to Andover police chief Patrick Keefe, officials responded to a 911 call made from the house at 48 Porter Road just after 3:21 a.m. and arrived in five minutes.
After breaking down two doors, they were able to access the home, where they found the bodies of 56-year-old Andrew Robinson, 55-year-old Linda Robinson and 12-year-old Sebastian Robinson. All three had been fatally shot.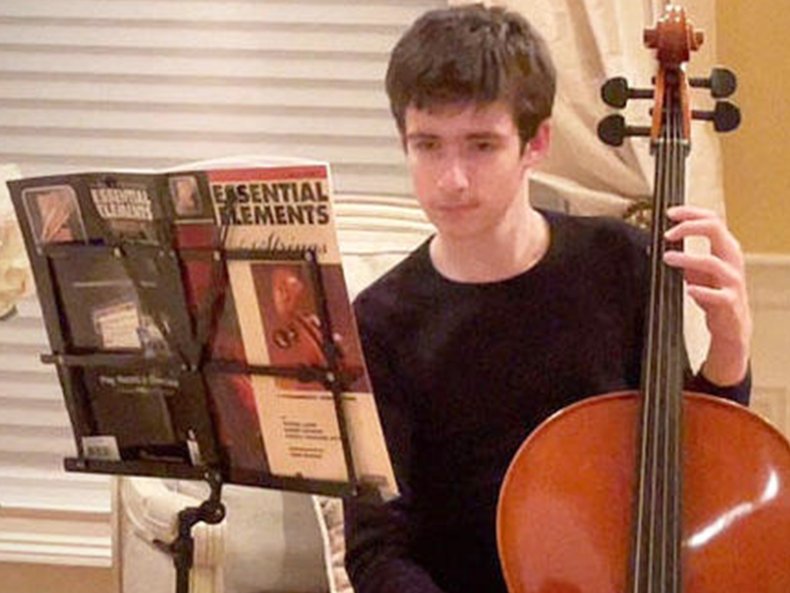 Initial investigations indicate that Andrew Robinson shot his family before pointing the firearm at himself. Keefe said police had never been called to the family's home before.
"It's still under investigation," Keefe said of the murder-suicide. "Obviously, we know the how; we're trying to figure out the why right now. So we're going to need some time to figure that out to move forward."
Police haven't yet revealed who made the call from the house, but said the family was alone in the house. In a press conference on Thursday, Essex County District Attorney Paul Tucker said that the incident posed no threat to the public.
The New York Post and Fox News reported that the house where the incident occurred was worth $2 million. On Thursday, Fox News also shared a recording of the dispatcher saying that a voice in the background during the 911 call from the Andover family home said "Kill me now."
Newsweek has contacted the Essex County District Attorney's Office for comment.
Andrew Robinson worked at Channel Building Co. until he quit six months ago, according to The Boston Globe. Linda Robinson was reportedly an accountant and a model. Talking to the newspaper, her father said she was "as angelic as they come."
Linda Robinson's family said that the woman and her family led a private life and their relatives had barely seen them since the pandemic.
Sebastian Robinson was a sixth grader at St. John's Preparatory School, which canceled all classes on Thursday and held a remembrance prayer service for the student and his parents.
"Our community is heartbroken by the tragic loss of Sebastian," St. John's headmaster Edward Hardiman said at a press conference on Thursday. "Sebastian was a wonderful young man. He had a kind and gentle presence and was well-loved by his teachers. Extraordinarily creative."
While not mentioning what could have been the reason behind the murder-suicide, Tucker said: "This is a very good time to remind folks that if they are suffering from any mental health issues, any type of depression, services are out there."
According to the National Coalition Against Domestic Violence (NCADV), 72 percent of all murder-suicides involve an intimate partner, while 94 percent of the victims of these murder suicides are female. The Violence Policy reports that there are an estimated 11 murder-suicide a week across the country. Nine out of 10 involve a gun.
Andover Police are being assisted in their investigation by Massachusetts State Police and Methuen Police.