Who Is Andrew Weissmann? Ex-Trump Campaign Manager Paul Manafort Accuses Senior Mueller Staffer of Leaking
President Donald Trump's former campaign chairman Paul Manafort has accused a member of Special Counsel Robert Mueller's team of leaking details of an investigation into the political operative's alleged crimes to the media.
In a new court filing, Manafort claims that lead special counsel prosecutor Andrew Weissmann communicated in April 2017 with journalists from The Associated Press to share details of the investigation into Manafort, before his indictment in October.
At the time of the alleged leaks, Weissman led the Department of Justice's criminal fraud division, which was investigating Manafort's lobbying on behalf of a pro-Kremlin political party in Ukraine. He joined Mueller's probe May.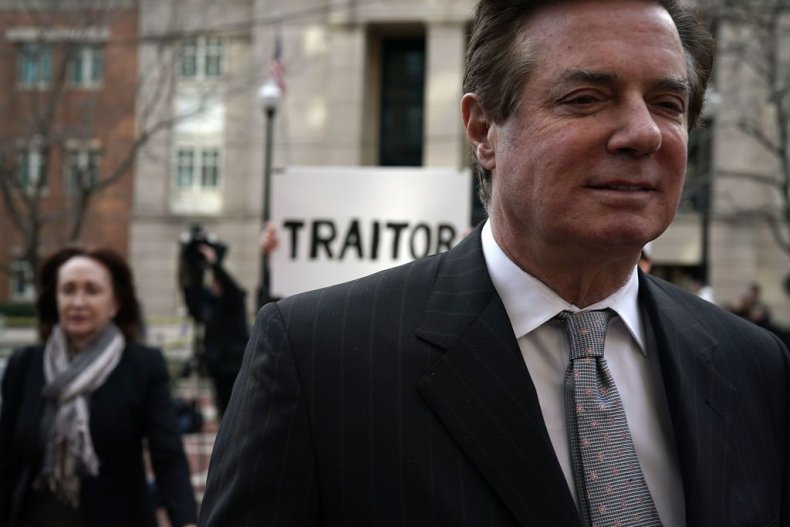 Manafort was indicted by a grand jury in October on charges including money laundering, with a further set of charges filed in February for alleged offences including tax, financial, and bank fraud.
Manafort contends that Weissman's briefing to the reporters was illegal, included classified information, and could prejudice his chance of a fair trial.
The briefing concerned Manafort's listing in the so-called "black file" detailing payments to him by Ukraine's pro-Russian Party of Regions and his association with Russian oligarch Oleg Depriaska.
"It is the long-standing policy of The Associated Press to refrain from discussing our sources," a spokesperson for the news agency told media outlets Monday.
Manafort has denied the charges against him, and claims the leaks were part of a bid to smear his name.
"Not only is leaking classified information a felony, but it was also apparently intended to create the false public narrative that Mr. Manafort was colluding with Russian intelligence officials during the Trump presidential campaign," Manafort wrote in the court filing Monday night, as cited by CNN.
"In light of the mass media coverage of these leaks in print, on television, radio and the internet, it seems unlikely that there is a jury questionnaire, instruction or change of venue that could cure the irreparable harm to Mr. Manafort's constitutional rights resulting from leaks by the highest-level government officials."
A court hearing scheduled for June will address Manafort's calls for an investigation into leaks to the media about his case.
In court papers cited by the Washington Post, Mueller has denied that leaks to the media about Manafort's case came from within his team. They add that prejudice can be rooted out before a trial in jury selection.