Who Is Angela Ponce? Model Will Be First Trans Woman to Compete in Miss Universe
A Spanish model is set to become the first transgender woman to compete in the Miss Universe pageant.
Angela Ponce was crowned in the countrywide Miss Universe Spain 2018 over the weekend, becoming the first transgender woman to win the title. The 26-year-old beat 22 fellow contestants to claim the top spot in the Spanish city of Tarragona, Pink News reported.
Her win grants Ponce a place to compete in the worldwide Miss Universe contest set to be held in Philippines in December 2018.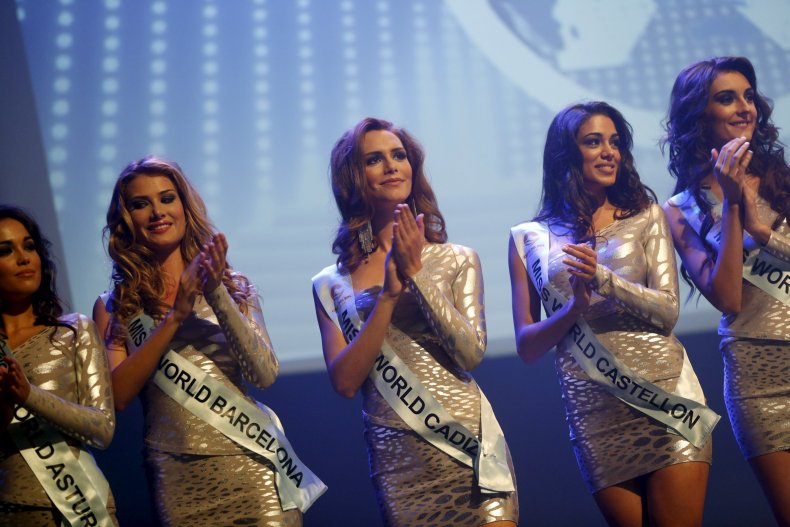 Transgender contestants were first allowed to compete in Miss Universe six years ago.
The change was enacted after trans contestant Jenna Talackova was disqualified from Miss Universe Canada when organizers discovered she had transitioned from male to female.
After weeks of discussion, LGBT charity GLAAD later persuaded then-owner Donald Trump to open the competition up to trans contestants. In the 2012 Miss Universe Canada contest Talackova placed 12th place, but won Miss Congeniality.
Ponce wrote in Spanish on Instagram that representing the name and colors of Spain at the Miss Universe contest is a "dream."
"My goal is to be a spokesperson for a message of inclusion, respect and diversity not only for the LGBTQ+ community, but also for the entire world," she said.
In 2015, Ponce competed at the rival Miss World Spain contest as the representative for Cadiz, but lost to Miss Barcelona Mireia Lalaguna.
Speaking to Spanish newspaper 20 Minutos in 2015, Ponce said: "Society is not educated for diversity, it's what made me go public, I mean, here I am and I'm not weird, I just have a different story, a woman who came to life differently but I'm a woman."
Ponce revealed she first began to explore her gender identity aged 11, and completed her transition in April 2014.
If she is victorious, Ponce will follow in the footsteps of over 60 Miss Universe queens. The first was Armi Kuusela, who won the title in 1952. According to the Miss Universe website, the Finnish winner is still active in the pageant scene.