Who is Angelique Kidjo, Benin's Grammy Award-Winning Queen?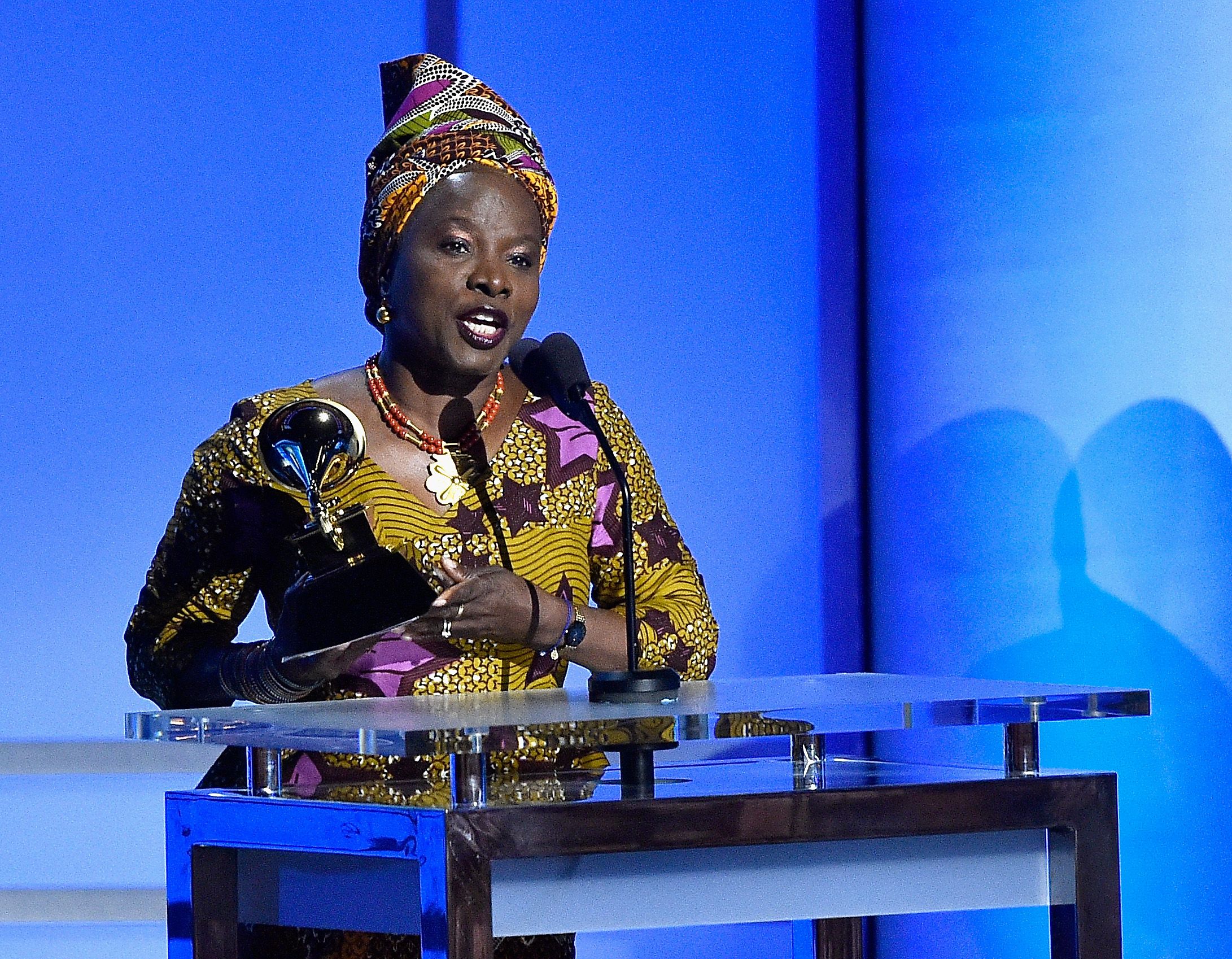 "Africa is on the rise. Africa is positive. Africa is joyful." These were the words of Beninese songstress Angelique Kidjo as she collected the prize for the Best World Music Album at the Grammy Awards on Monday.
The award was the third Grammy Kidjo has collected in her career, and her second consecutive one in the World Music category. She has been described as "the undisputed queen of African music" and "Africa's greatest living diva," and was featured on the cover of Forbes Afrique top 100 most influential women issue in May 2015.
Born in 1960 in Benin's port city of Cotonou and now based in New York, Kidjo sings in four languages: English, French, and the West African languages of Yoruba and Fon. She is a United Nations goodwill ambassador, sang at the opening concert of the 2010 FIFA World Cup in South Africa and opened the 2015 U.N. General Assembly.
Kidjo, 55, won her latest Grammy for her collaboration with the Orchestre Philharmonique du Luxembourg on Sings, an album that combines traditional African songwriting with a classical orchestral sound. The Beninese singer had to fend off stiff competition from South African male choral group Ladysmith Black Mambazo and the Zomba Prison Project, a Malawian band consisting of 60 maximum-security prisoners. She dedicated her victory to other young African musicians, whom she encouraged to follow in her footsteps:
Kidjo's status as one of Africa's leading female voices has led to collaborations with a variety of music's biggest names, including Bono, Alicia Keys and John Legend. Speaking to the BBC after receiving her award on Monday, Kidjo said she would continue working "to open the way for many artists from Africa to come."
Off-stage, Kidjo has set up her own charitable foundation that works to encourage young African girls into education and has the motto: Transforming Africa One Girl at a Time. The foundation is called Batonga—a word made up by Kidjo, who attended school in Benin at a time when female education was not common in the country, as an assertive response to boys who teased her for going to school.