Who Is Ann Wagner? Greitens Should Resign, Top Republicans Say After Bombshell Report
Missouri Republicans are calling on GOP Governor Eric Greitens to resign following the release of a graphic report that accused him of coercing a woman into oral sex and using violence to intimidate his victim from coming forward. U.S. Representative Ann Wagner, a fellow conservative from the state, has added her name to the growing list of lawmakers condemning the embattled state leader.
"This is a sad chapter in our history that should never have come to pass," Wagner said in a statement about the report, released Wednesday after a Missouri House committee investigation. "Two months ago, after the disturbing allegations against the Governor came to light, I called for an immediate and transparent investigation."
Calling for his resignation, she continued, "The transcripts paint the picture of a vulnerable woman and a man who preyed on that vulnerability. I am disgusted, disheartened, and I believe Governor Greitens is unfit to lead our state."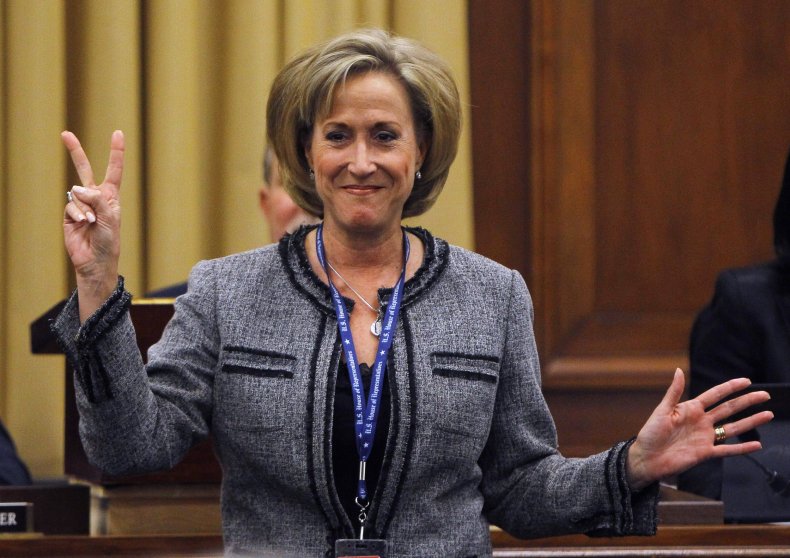 Wagner is one of two conservative Missouri women who serve in the GOP-controlled House. She's also one of the more powerful lawmakers from the state, having previously served as a chair of the Republican National Committee. The 55-year-old took office in 2013, representing the eastern part of the state that makes up the 2nd District. From 2005 to 2009, she served as the United States ambassador to Luxembourg.
Since taking the oath of office, Wagner has spearheaded legislation to crack down on online sex trafficking, a controversial move, and is a staunch anti-abortion advocate. Her Thursday condemnation came after the state's other conservative congresswoman, Representative Vicky Hartzler, called the governor "disgusting."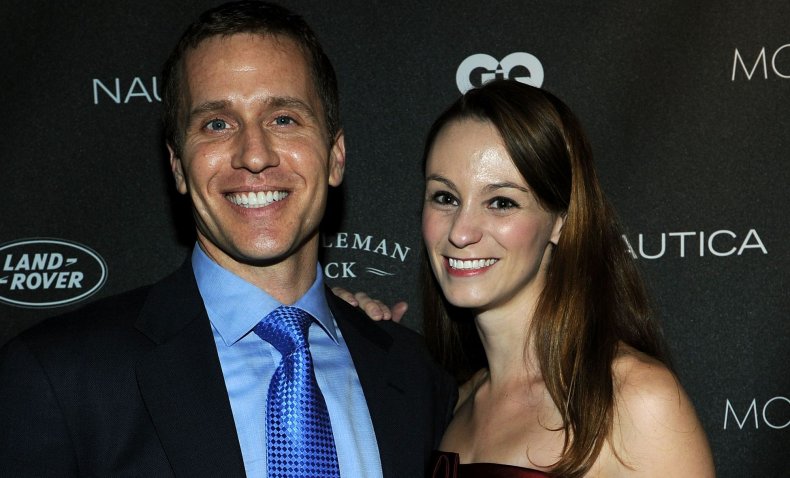 State leaders on both sides of the aisle have called on Greitens to resign, including Democratic Senator Claire McCaskill and Missouri Attorney General Josh Hawley, a Republican. GOP Senator Roy Blunt conceded that the allegations against Greitens were troubling but said the matter should go through the legislative and legal process.
The bombshell report stems from the testimony of a woman who said she was involved in an abusive relationship with the governor, who was—and remains—married to his wife, Sheena.The woman told lawmakers that the governor blackmailed her by threatening to release illicit photographs of her, and that she was forced into oral sex during their first sexual encounter. The woman, who has chosen to remain anonymous, also accused the governor of physically assaulting her.
Greitens claimed in a public statement that the relationship was consensual, adding that "any allegation of violence or sexual assault is false."