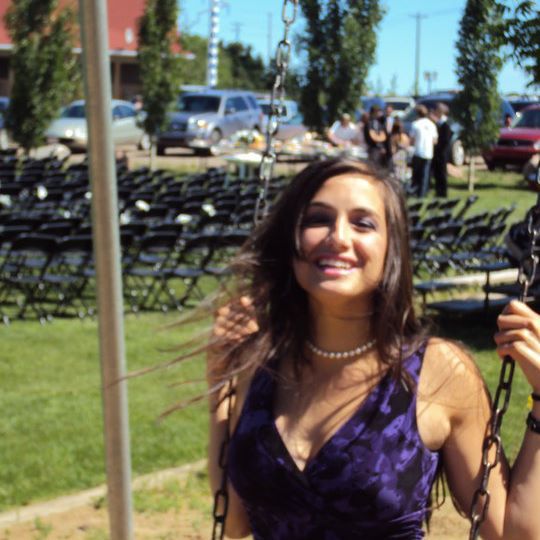 Updated | One of the first victims who died Monday in Toronto after a van driver plowed into pedestrians has been identified.
Family members of Anne Marie D'Amico confirmed to Toronto's CityNews that D'Amico was one of the 10 people killed when 25-year-old Alek Minassian allegedly ran people down on a busy Toronto street. Fifteen others were injured, and Minassian was taken into custody after a dramatic standoff with a Toronto police officer.
D'Amico was rushed to Sunnybrook Health Sciences Centre and pronounced dead at the hospital, reported CityNews.
"Anne Marie had a generous heart and always did big things for people. She wouldn't stop until she went the extra mile for others and that was manifested in her loving attention to detail," the family said in a statement to CityNews.
"Her name has been broadcasted around the world attached to this terrible tragedy. But we want everyone to know that she embodied the definition of altruism. It comforts us knowing that the world has a chance to know her, and we hope that in this time, people fight with the same altruism rather than anger and hatred. We ask that at this time your respect our family's privacy as we come to terms with this tragic news."
D'Amico was also reportedly an employee of Invesco, a U.S.-based investment management firm, according to CBC. Its Canadian headquarters are close to the area where the van struck.
Peter Intraligi, president of Invesco Canada, confirmed D'Amico's passing to the CBC.
"Our thoughts and prayers continue to be with all those impacted by this tragic event," Intraligi said. "I can now confirm that unfortunately one of our employees has succumbed to her injuries. Out of respect for her and her family, we will not be providing any further comments."
Toronto police have not yet confirmed D'Amico's identification.
CityNews said she worked with Tennis Canada and the Badminton and Racquet Club of Toronto. Danielle Michaud, a CityNews reporter who knew D'Amico through Tennis Canada, called her one of the "brightest lights & biggest hearts."
"No words for this tragedy," the reporter tweeted.
"Still can't believe this happened. Thinking about Anne Marie D'Amico and her family. She was such a genuine, kind hearted person. Always smiling," Sarah Liberatore wrote in a public post on Facebook with a link to the CityNews report.
Jon Tam, who worked with D'Amico at Invesco, said she was "full of life, loved to travel, loved to help volunteer," in an interview with CBC.
"She was a very warm, friendly presence in the office. Always smiling. I'll definitely be missing seeing that smile around the office," Tam said.
Prime Minister Justin Trudeau on Tuesday called the event "horrific" and "senseless," reported UPI.
The prime minister also said there is "no reason to suspect there is a national security element to this attack," adding that the investigation is already underway.
Minassian was charged Tuesday morning with 10 counts of first-degree murder and 13 counts of attempted murder in a Toronto court.
This story has been updated with a statement from D'Amico's family.