Restaurant Business 'Brought Together' Anthony Bourdain and Ex-Wife Ottavia Busia
Chef and television host Anthony Bourdain died Friday at the age of 61, CNN confirmed. The Parts Unknown host was found unresponsive in a hotel room in France by his friend the chef Eric Ripert.
Bourdain was married to Nancy Putkoski from 1985 to 2005 and Ottavia Busia from 2007 to 2016. Busia, a mixed martial artist, had not yet publicly commented on Bourdain's death. Bourdain told People magazine in 2016 that theirs was a friendly separation.
"My wife and I live, have lived, very separate lives for years," he said. "There's no drama here. We get along really, really well, and it's not a big lifestyle change happening here."
While wed to Bourdain, Busia ran a blog called Married to a Chef. In one post she said they met while she was working in a restaurant and he was traveling the world, and that the restaurant business "brought us together." The couple had a daughter, Ariane.
"You know, this is a girl who knows her parents are weird," Bourdain also told People. "We have somehow managed to raise a very healthy, very happy, self-assured little girl who knows she's loved, who finds her parents entertaining."
Shortly after reports of his death surfaced, CNN released a statement on Bourdain's death.
"It is with extraordinary sadness we can confirm the death of our friend and colleague, Anthony Bourdain," CNN stated. "His love of great adventure, new friends, fine food and drink and the remarkable stories of the world made him a unique storyteller. His talents never ceased to amaze us and we will miss him very much. Our thoughts and prayers are with his daughter and family at this incredibly difficult time."
This is a developing story and will be updated as more information becomes available.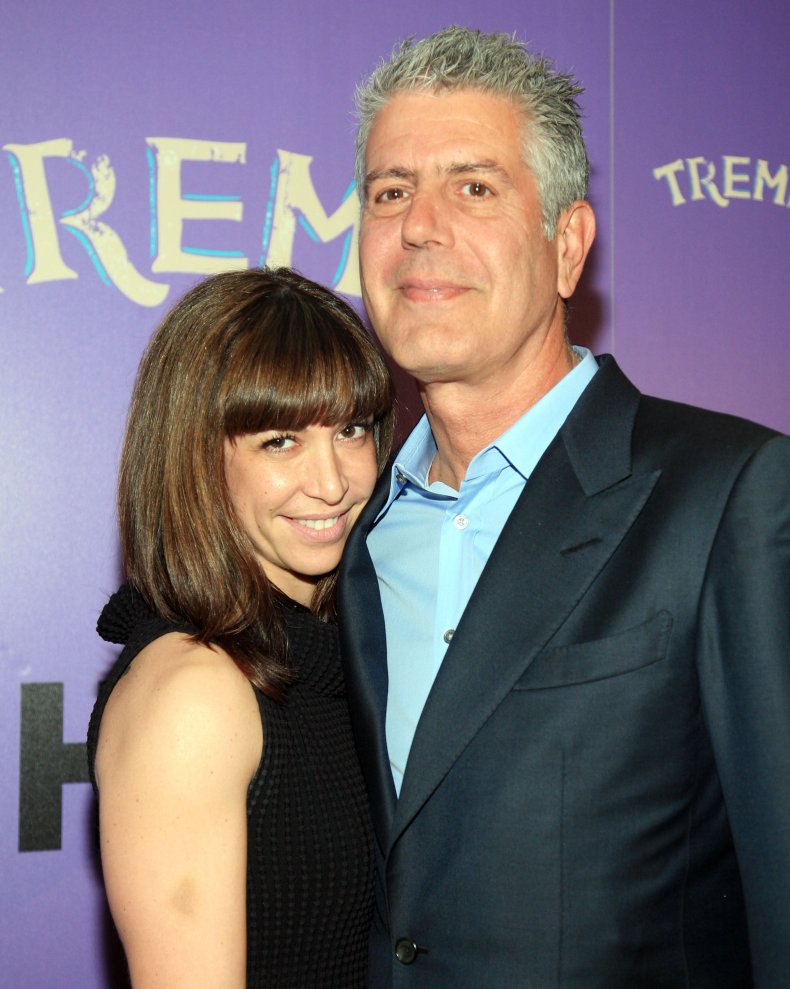 If you have thoughts of suicide, confidential help is available for free at the National Suicide Prevention Lifeline. Call 1-800-273-8255. The line is available 24 hours a day, every day.
Read a note from Newsweek's editor in chief about covering suicide.