Who Is Anwar Ibrahim? Malaysian Reformist Leader Freed From Jail
Malaysian reformist leader Anwar Ibrahim has been freed from jail as last week's election results continue to reshape the country's political landscape.
Jailed under former Prime Minister Najib Razak, the prospect of freedom emerged after Razak was unseated by 92-year-old Mahathir Mohamad's surprise victory in the general election. Anwar received a royal pardon for his 2015 conviction and was released on Wednesday, Reuters reported.
Freedom will allow 70-year-old Anwar to join the newly-formed government, it having already been agreed that Mahathir will hand the premiership over to Anwar within one or two years.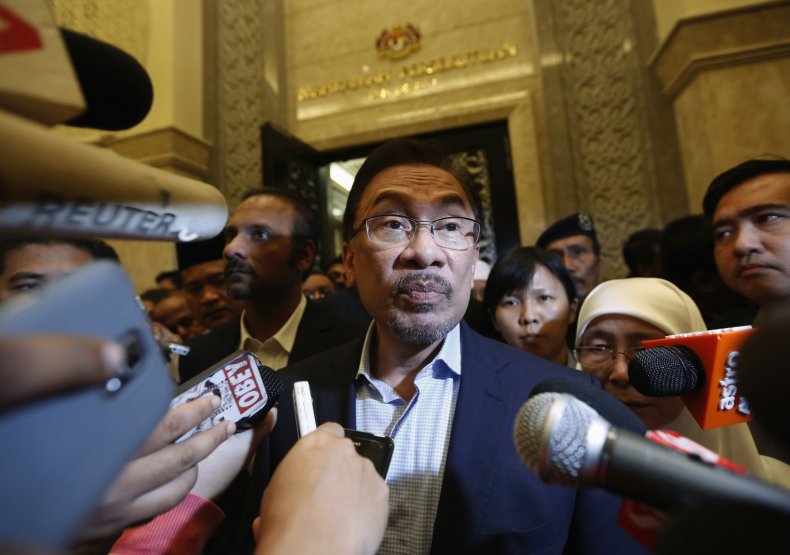 Mahathir had pledged to free Anwar from his five-year prison sentence for sodomy, a charge Anwar has always maintained is false. A long-standing proponent of reform in Malaysia's ethnocentric and nepotistic political sphere, Anwar has regularly been targeted by political opponents, including Mahathir, the man who finally secured his freedom.
Anwar served as Mahathir's deputy prime minister in the 1990s, but their relationship soured during the Asian financial crisis from 1997 onwards. He was sacked from the ruling party, and founded the Reformasi—meaning "reform"—movement in 1998, pitting him against his former ally.
Political rivals used allegations of homosexuality to attempt to discredit and imprison Anwar. He was first jailed in 1999 for supposed corruption and sodomy offences after a trial that became a national spectacle. Anwar appeared in court with a black eye inflicted by the then-police chief, and at one point prosecutors exhibited a semen-stained mattress allegedly used when Anwar had sex with two male aides.
Mahathir retired from politics in 2003 and Anwar's sodomy conviction was overturned in 2004. He was allowed to leave jail as he had already completed his sentence for corruption.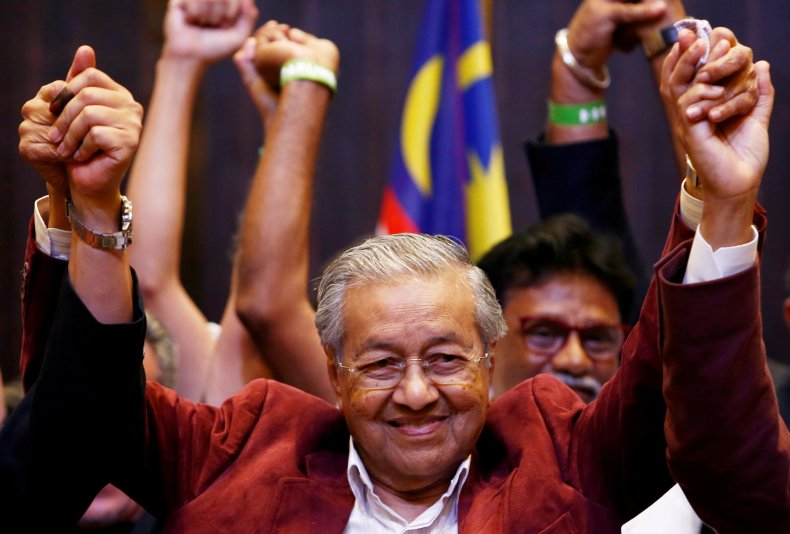 Malaysia bans convicts from political activities for five years after their sentence ends. While waiting for this suspension to expire, Anwar held teaching posts at colleges in the U.K. and U.S., including Oxford University and Johns Hopkins University.
Anwar returned to politics in 2008 as leader of the Pakatan Rakyat coalition, steering the group through two elections and denying the ruling Barisan Nasional—led by Razak—a parliamentary majority for the first time since 1969.
With success came new allegations, and Anwar was once again jailed on new sodomy charges in 2015. He ran afoul of Razak after accusing the then-prime minister of involvement in a multi-billion dollar financial scandal centered around state fund 1Malaysia Development Berhad (1MBD), which investigators say the fund became a mammoth money laundering and fraud enterprise.
Since Razak was unseated, the 1MDB investigation has gathered pace, with both the former prime minister and his wife barred from leaving the country. Mahathir has also appointed a new attorney-general and replaced officials at the anti-graft agency.
At a press conference Wednesday, Anwar explained he would not rush back into government immediately. "I will be informed and I will take an interest," he said. "But I don't have to serve in the cabinet for now."