Who Approves Supreme Court Nominees? Nomination Process, Votes for Trump Pick Explained
President Donald Trump is set to announce his nominee for the Supreme Court, but the Founding Fathers gave the power of putting someone on the bench to the Senate.
Trump's list of over 40 candidates for a Supreme Court seat narrowed down to 12 when he vowed to pick a woman and then further narrowed to five "qualified" candidates after Justice Ruth Bader Ginsberg's death. The president's self-described "outstanding" and "respected" pick will have her qualifications, character and past positions tested throughout what tends to be a months-long confirmation process.
In 1787, the Constitutional Convention debated who should appoint people to the Cabinet and judicial positions, with members arguing over whether the president or Congress was better suited to identify qualified candidates. Ultimately, they divided the responsibility between the two, putting the president in charge of making appointments and the Senate having the ability to approve or reject the nominee.
President George Washington holds the record for making the most Supreme Court nominations. He made 13 nominations between 1789 and 1796. One declined to serve after being confirmed, and another nominee was rejected.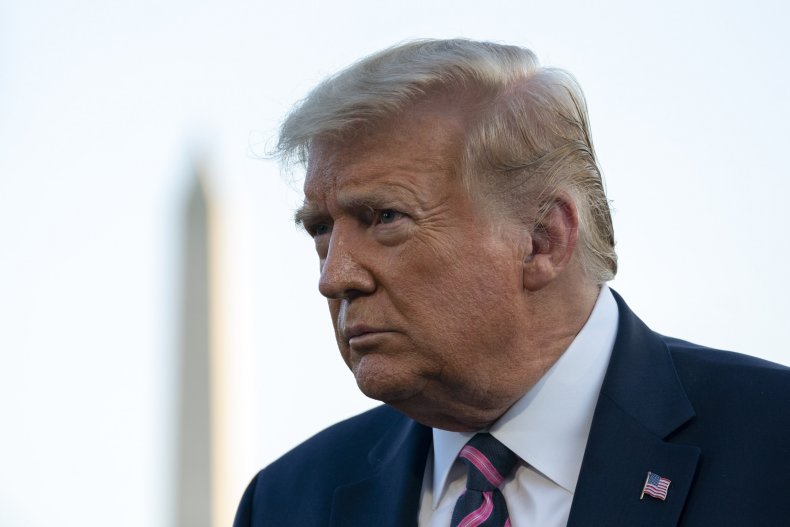 Once a president picks his Supreme Court nominee, the candidate must face the Senate Judiciary Committee for a vetting process, including a lengthy questionnaire, FBI background check and a committee investigation. Once conducted in private, the committee now holds public hearings in which witnesses and often the nominee give testimony.
Once hearings conclude, the committee can report the nomination favorably, unfavorably or make no recommendation at all. Once in the Senate, the majority leader schedules a vote. To be confirmed a nominee needs support from the simple majority of 51 votes. Republicans hold a 53 majority in the Senate, and if they lose three votes, creating a 50–50 tie, Vice President Mike Pence will cast the deciding vote.
That hasn't always been the case. In 2017, Justice Neil Gorsuch's nomination was temporarily blocked because he didn't receive 60 votes. Under threat of filibuster, a term used to describe when legislators talk a vote to death, Senate Majority Leader Mitch McConnell changed the rules to allow a justice to be confirmed by a simple majority.
Since 1975, the process from nomination to confirmation has taken an average of 76 days, according to the Congressional Research Service. With only 38 days until the election, a confirmation before November 3 would be a "record speed in the modern era," Paul Collins, a professor at the University of Massachusetts, Amherst, told Newsweek.
However, based on the average time it takes to confirm a nominee, it's entirely possible Trump's nominee could be approved before the new Senate takes office on January 3.