Who Are the Five Americans Currently Detained in Iran?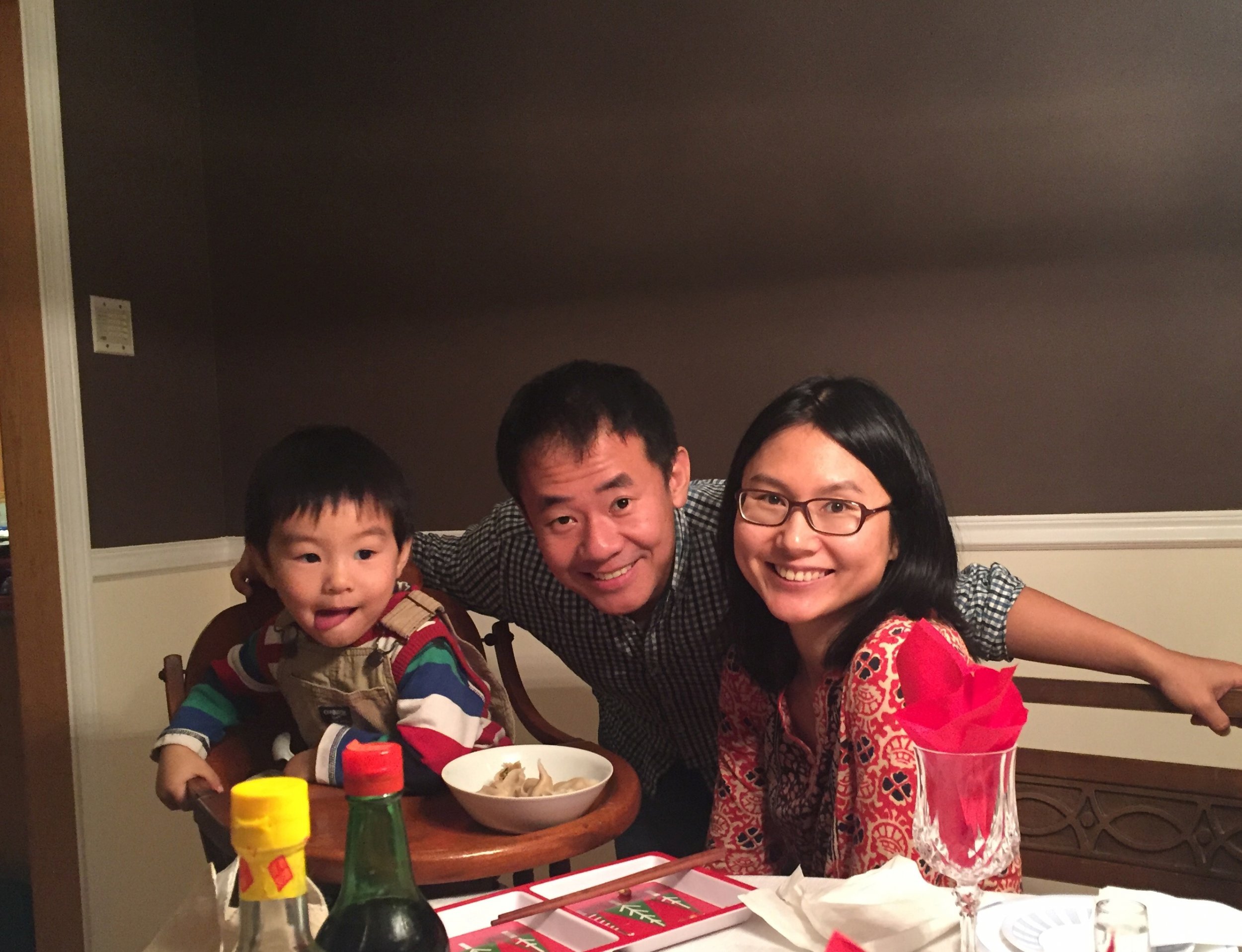 An Iranian court upheld a 10 year prison sentence for Chinese-American student Xi Yue Wang on Sunday on charges of collaborating with foreign governments.
Wang, a student at Princeton University, was arrested last July while researching his PhD dissertation. The U.S. state department says he is one of a number of Americans and other foreigners being held on what it deems "fabricated national-security related changes."
Iran's detention of U.S. citizens has become a flashpoint in tensions between the nations, which have deteriorated since Trump took office in January.
Trump warned Iran in a July speech that it will face "new and serious consequences" unless all "unjustly detained" American prisoners are immediately released.
"For nearly forty years, Iran has used detentions and hostage taking as a tool of state policy, a practice that continues to this day with the recent sentencing of Xiyue Wang to ten years in prison," the White House said in July.
Iran's Foreign Minister Mohammad Javad Zarif has responded by accusing the U.S. of holding Iranians on "charges of sanction violations that are not applicable today... for bogus and purely political reasons."
Things looked different back in 2016, when the two countries conducted a prisoner swap off the back of the nuclear deal struck between Iran and a U.S.-led coalition of nations. But the U.S. has since warned that American-Iranians remain especially vulnerable to arrest and detention in Iran.
Iran does not recognize dual nationality, meaning that American-Iranians do not receive consular assistance when arrested and are often tried behind closed doors in Iran's Revolutionary Court, which handles cases of attempted government subversion.
Below, Newsweek takes a look at the cases of Americans who remain jailed in the Islamic Republic.
Baquer and Siamak Namazi
In October 2015, Dubai-based businessman Siamak Namazi, 46, was arrested visiting relatives in Tehran.
The joint U.S. – Iranian citizen was the first American to be detained following the forging of the nuclear deal earlier that year.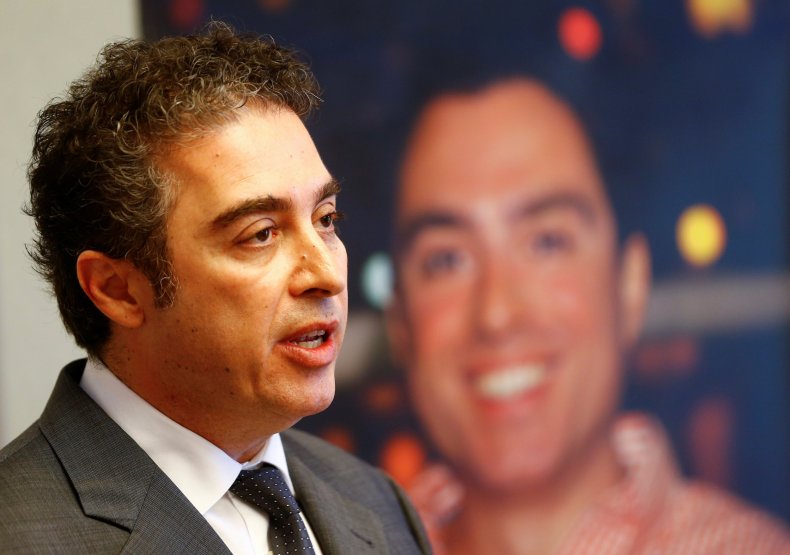 He had attracted the ire of clerical hardliners in Iran, after writing articles calling for Iranian-Americans to help forge closer ties between the countries.
In February 2016, Siamak's father 81-year-old Baquer was also arrested.
Baquer had previously worked as a UNICEF representative and Iranian provincial governor under the U.S. backed regime of the Shah, who was deposed in the 1979 Islamic Revolution. He had been drawn to Iran to help secure the release of his son.
The following October the pair were sentenced to 10 years in jail and fined $4.8 million on charges of "cooperating with Iran's enemies." The charge is usually used as a euphemism for cooperating with the United States.
On August 28, AP reported that the pair had lost an appeal of their sentences in an Iranian court.
Washington-based lawyer Jared Genser told the agency both men had suffered health problems in relation to their incarceration in Tehran's notorious Evin prison, which holds political detainees.
He claimed that Siamak had been held in solitary confinement for much of his detention, beaten, and tasered.
Reza "Robin" Shahini
San Diego resident Shahini was arrested visiting family in Gorgan in July, 2016, and sentenced to 18 years in prison on charges of threatening national security.
In April, he was released on a $60,000 bond, the Human Rights Activists News Agency (HRANA) reported. According to the HRANA, Shahini's health had deteriorated after he went on hunger strike for a month earlier that year. He is believed to still be in Iran.
"My only sin was that as a responsible human being, I expressed my views about my homeland, which is the right of every citizen," he had told the Center for Human Rights in Iran in March. "Don't let me remain in this prison as an innocent man."
According to the CHRI, Shahini had criticized the Iranian government on social media and appeared on the Voice of America news network, which is banned in Iran.
Robert Levinson
Former FBI agent Robert Levinson, who vanished in Iran in 2007 while on an unauthorized CIA mission, remains un-accounted for.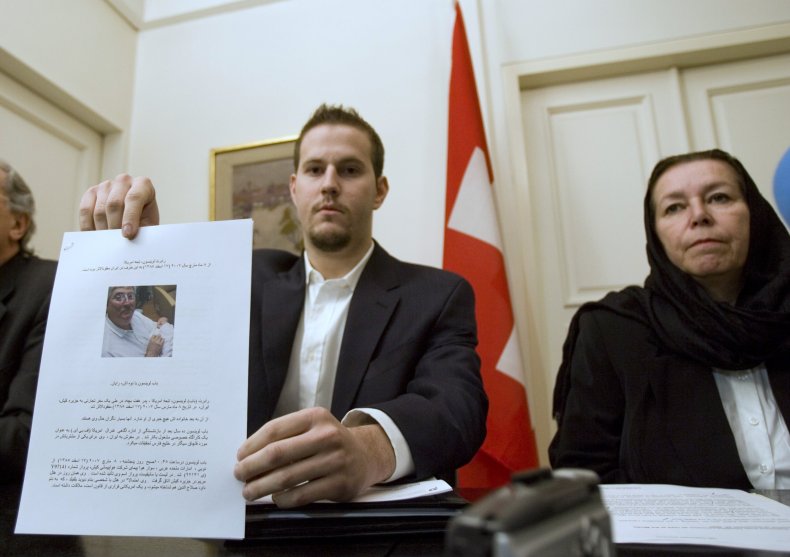 Iran has denied holding Levinson, or knowing where he is, but n March, Levinson's family sued the Iranian government for hostage taking and torture.
The family had been sent "proof of life" videos of Levinson in 2010 and 2011, in which he appeared in a dishevelled state.
They accused Iran of being behind the videos: "Robert Levinson's circumstances and his appearance and actions in the hostage-related videos and photographs... it is reasonable to believe that Iran has used various forms of physical and psychological torture on Levinson," the family said in legal documents.
Levinson was one of the Americans whose return Trump demanded in July, warning of "serious consequences" for Iran if it does not comply. The US government has a $5m reward for information leading to his safe return.