Who Are Barbara Bush's Children? Former First Lady Leaves Behind Daughter, Four Sons
Barbara Bush, the wife and mother of presidents, died on Tuesday in Houston, Texas at the age of 92. The Bush family had announced two days earlier that the former first lady would not seek further medical treatment following a series of recent hospital stays.
Barbara was married to George H.W. Bush, the country's 41st president, for 73 years and together the couple had six children over a span of 13 years.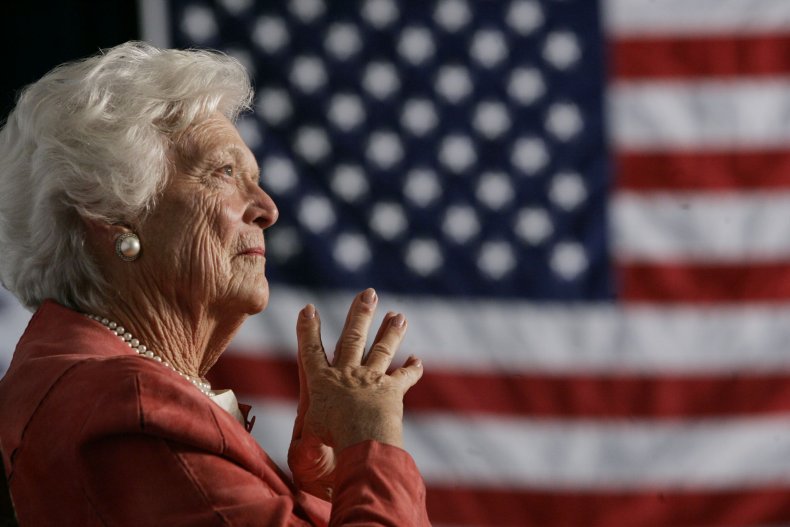 Her oldest son, George W. Bush, was born in 1946 and would continue the family's political legacy to become the 43rd president of the U.S. His first term in office would be rocked by the 9/11 attacks on the World Trade Center and the Pentagon. The Republican president would serve two terms in the White House.
The couple's second child, Pauline Robinson "Robin" Bush, was diagnosed with Leukemia at the age of three. The young family was living in Midland, Texas when they learned of the girl's cancer diagnosis and immediately traveled to New York City to get treatment at leading cancer center Memorial Sloan Kettering.
Robin survived seven months of treatment before dying in October 1953, The Washington Post reported.
Barbara's third chid, a son named John Ellis "Jeb" Bush was born in 1953. Following in his family's political footsteps, Jeb served as the 43rd governor of Florida from 1999 to 2007. The Republican threw his hat in the 2016 presidential race along with 16 other candidates. He dropped out in February 2016, losing to Donald Trump.
Neil Bush, Barbara and George's fourth child, was born in 1955. Neil did not enter politics like his father and brothers, instead becoming a businessman and investor. According to KHOU-TV, Neil will keep his mother's legacy alive through her foundation, the Barbara Bush Houston Literacy Foundation.
Another son, Marvin Bush, was born in 1956. Marvin, an investment manager who is the managing partner at Winston Partners, grabbed headlines after his brother Jeb dropped out of the presidential race by endorsing Libertarian candidate Gary Johnson.
Barbara and George's youngest child, a daughter named Dorothy "Doro" Bush, was born in 1959. Doro, who was named after her grandmother, has raised money for charity and is a published book author. Like her brother Neil, Doro will continue their mother's literacy advocacy by serving as a co-chair for the Barbara Bush Foundation For Family Literacy.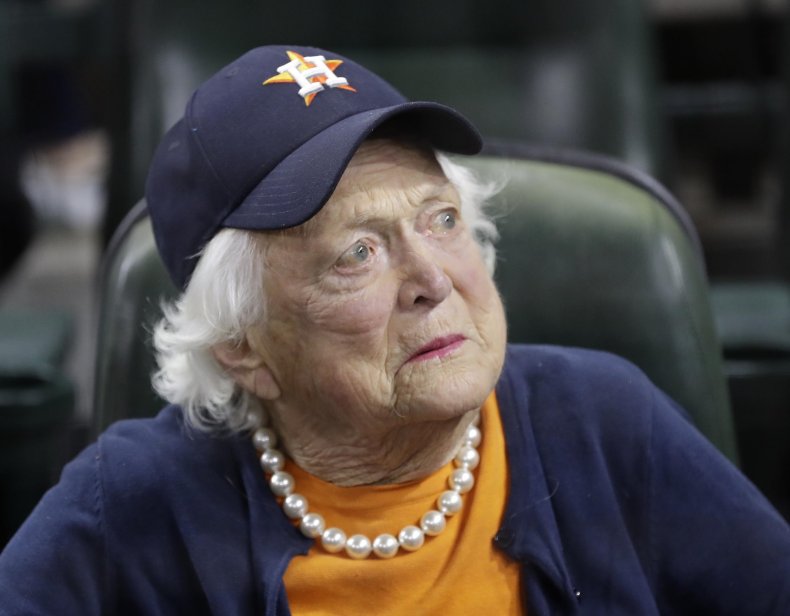 In addition to her husband and five children, Barbara Bush leaves behind 14 grandchildren and seven great-grandchildren. According to The Washington Post, she will join her daughter Robin in a small, gated burial plot on the grounds of the George H.W. Bush Library in College Station, Texas.