Season 7 of 90 Day Fiancé is here! Fans likely expect a season full of drama, blindsides, broken trust and family disapproval as a whole new group of couples gather in America to find their happily ever after.
The premise of the show, which has been wildly successful on TLC since it first aired in 2014, follows a handful of couples who are entering green card marriages. When Americans fall in love with foreigners, they must get married in America within 90 days in order to secure citizenship for their partners. The quick timeline forces deep questions, lifestyle changes and a challenge of getting to know the person they love while committing to spending life together.
Seven couples will appear on the new season, which premieres tonight. Here's everything you need to know about them, along with one returning couple, and how to follow them online.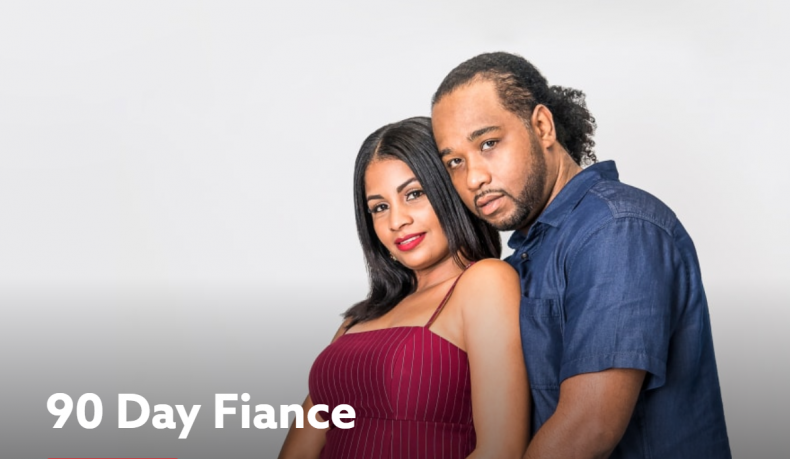 Tania and Syngin (both 29)
These lovers met in a peculiar way. Tania, an American citizen, flew to South Africa to meet a man from a dating app. Though it didn't work with her online love, Tania instead fell for Syngin, a bartender she met on the trip. She extended her stay in South Africa to get to know him and now they'll continue their relationship in America.
Instagrams:
@tania.maduro and @syngin_colchester
Robert (41) and Anny (30)
This pair has known each other for the least amount of time. Robert and Anny met online, but have only spent a total of eight hours together in person. Robert stopped in the Dominican Republic to meet his online love while on a cruise and applied for the K-1 visa immediately after.
Instagram:
Michael (41) and Juliana (23)
With the biggest age difference of the season, Michael and Juliana may also have the biggest lifestyle shock. Juliana met Michael on a luxurious yacht. She's only seen his party lifestyle. Now, she'll move to America where Michael lives a bachelor's life, while balancing his time as a father.
Instagrams:
@julianacustodiooo and @micheal_jessen_77
Emily (28) and Sasha (31)
The biggest riff between Sasha and Emily will likely be her family's perception of her Russian fiance. Though he claims to be committed, Emily's family will face the reality that Sasha has already been divorced twice.
Instagrams:
@emilylarina and @alexander.g.larin
Blake (29) and Jasmin (27)
A family member in America could be the driving force for Jasmin to get a green card, not love, Blake's family worries. With Jasmin's sister already in America, is her true intention to live happily ever after with Blake, or with her sister?
Instagrams:
@jasminaniel and @hollowbrooks
Anna and Mursel (Both 38)
Mursel and Anna bonded on Facebook over sharing their love of beekeeping. However, Murself's family may never approve of Anna, who has three children. Will the pair be able to keep the children a secret as they form their relationship in America?
Instagrams:
@annamcampisi and @murselmistanoglu
Mike (34) and Natalie (35)
Often, 90 Day Fiancé couples face backlash from family and friends. That won't be the case for Mike, who fount Natalie through his own friend group. After seeing his close friend happily married to a woman from Ukraine, Mike decided to strive for the same love.
Instagrams:
Unknown
Angela (54) and Michael (30)
Formerly seen on 90 Day Fiancé: Before The 90 Days, Angela and Michael will face a new set of challenges in America. The pair were last seen trying to find a way to start a family, despite Angela's age.
Instagrams: