Government Shutdown 2018: Who Are the 'Nonessential' Employees?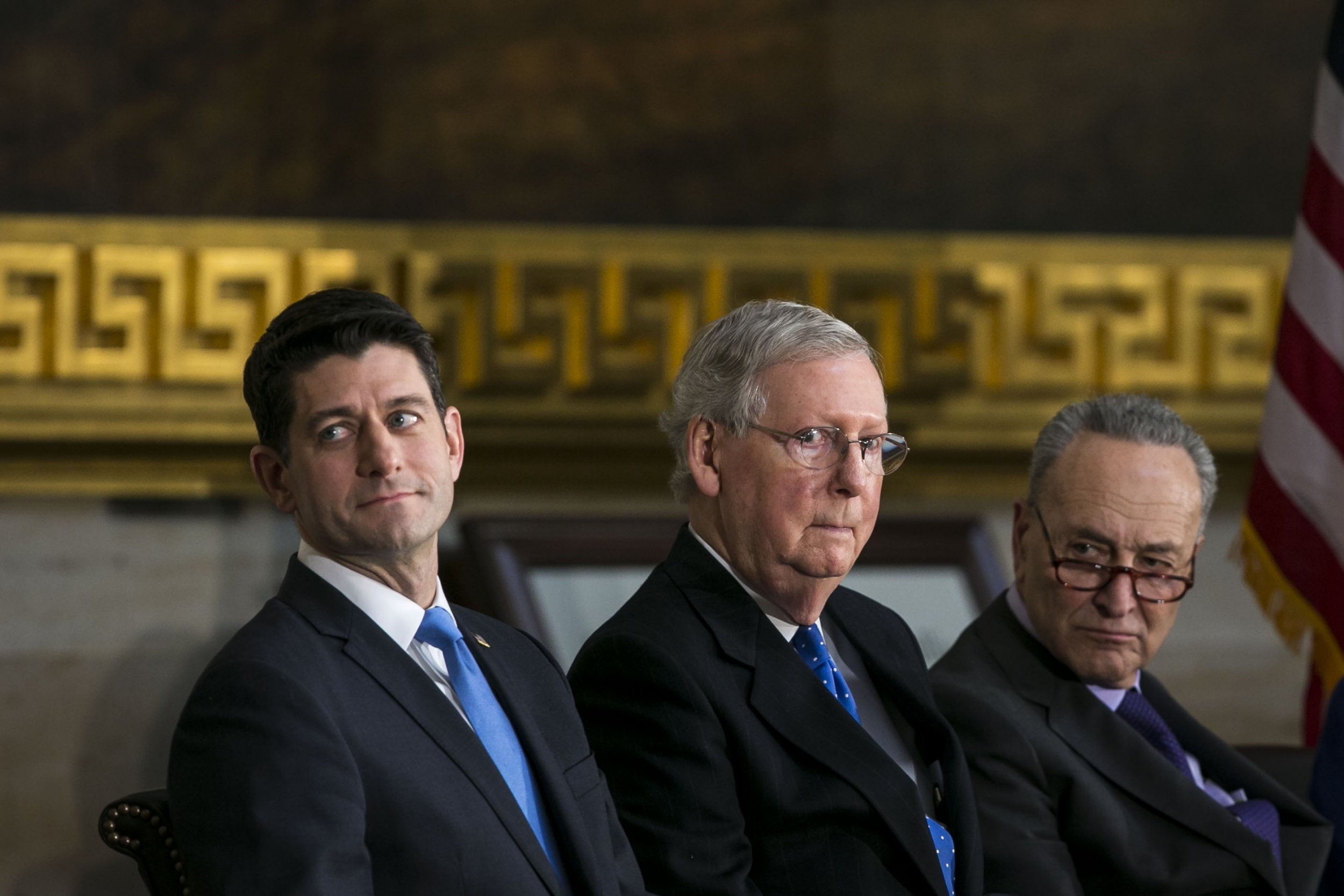 Even with a Republican president, a Republican-majority House and a Republican-led Senate, the government shut down late Friday following its inability to pass a spending bill.
Democrats refused to pass anything without a fix for the Deferred Action for Childhood Arrivals program, while Republicans pushed for increased border control.
During the last government shutdown, in 2013, more than 850,000 nonessential government employees were forced to stay home from work.
The terms "essential" and "nonessential" employees were changed to "excepted" and "non-excepted" in 1995, but the original wording is still used more often.
Nonessential employees receive furloughs during a government shutdown, meaning they do not report to work and do not receive their paychecks.
Who are the employees deemed nonessential?
"I personally feel like saying nonessential is kind of like if you go on vacation, we can find a way to make sure that work gets done if you take a weeklong vacation," Jessica Klement, a legislative director for the National Active and Retired Federal Employees Association, said in 2013.
"It's not that your job isn't important. It's that while Congress is busy trying to get its act together, we can figure this out without that person there," she continued.
During this shutdown, however, there are few operations closing completely.
The shutdown, contrary to President Donald Trump's belief, does not halt active-duty military operations. Military members report to work, but their pay could be threatened.
U.S. Postal Service workers will still deliver mail, as their work is not funded by taxpayer dollars.
Only 9 percent of Internal Revenue Service employees reported to work during the last shutdown. You're still required to pay taxes, but any refunds could potentially be delayed, depending on the extent of the shutdown.
Social Security and food stamps are categorized as essential services and therefore will continue to be issued. Medicare and Medicaid are still running, as well as veterans' hospitals.
Travel will most likely be unaffected, as airports will remain open. Air traffic controllers, Transportation Security Administration officials and border patrol agents are considered essential employees. Amtrak trains will not be affected, and neither will the National Weather Service.
National parks and national monuments will remain open, unlike their status during the 2013 government shutdown. The National Zoo and the Smithsonian museums, which remained open Saturday and Sunday, will be closed starting Monday.
The zoo's popular panda camera will also, sadly, shut down.
The Senate is scheduled to vote on ending the shutdown at noon on Monday. If passed, a short-term spending bill lasting three weeks would be implemented.
Both the president and members of Congress continue to be paid during a government shutdown.