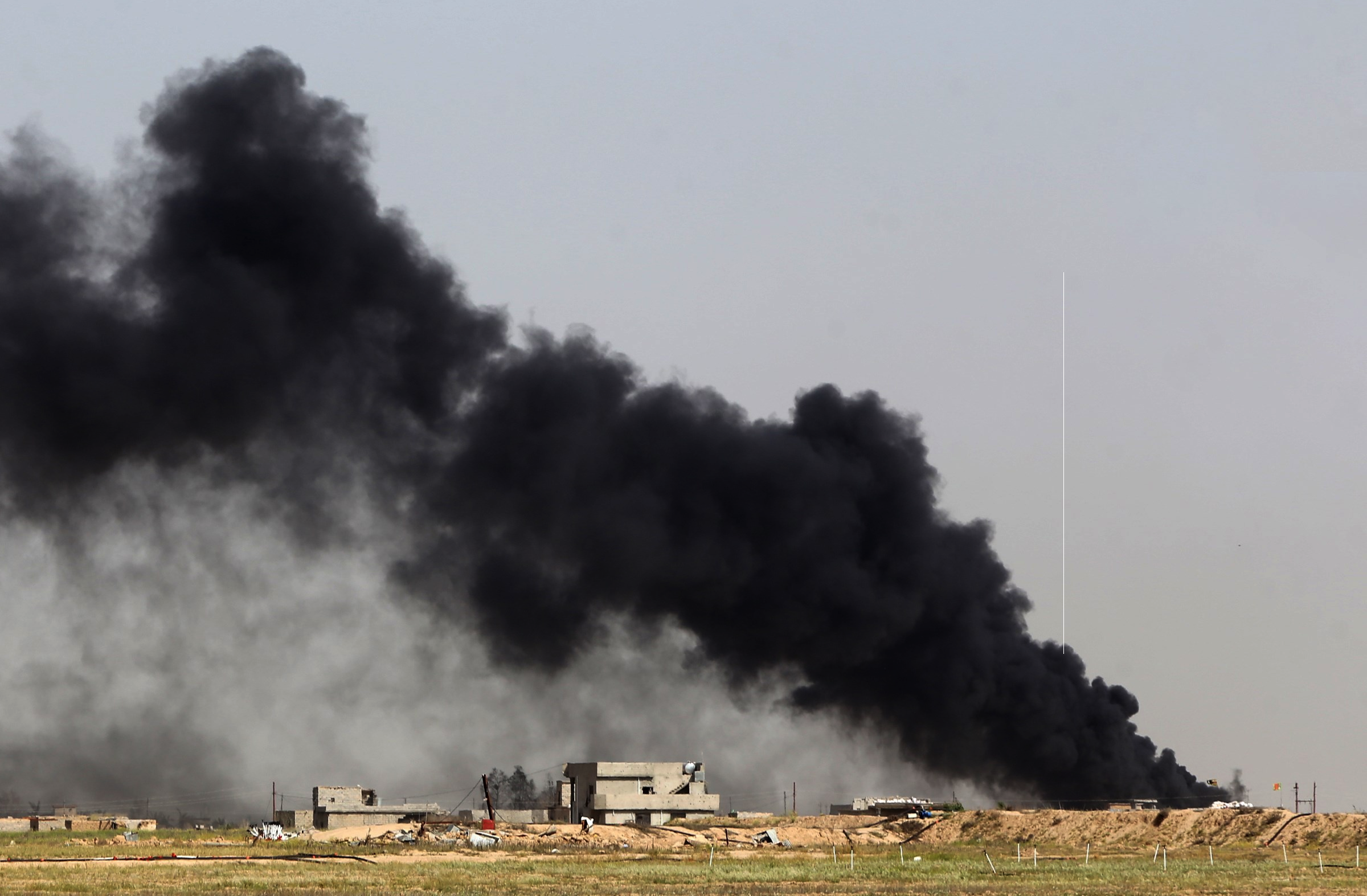 Last week, the U.S. Treasury announced that it was imposing sanctions on three key figures in the Islamic State militant group (ISIS), Faysal al-Zahrani, Husayn Juaythini and Turki al-Binali, as it continues to cripple the group's financing infrastructure.
Such measures ensure that anyone involved in financial dealings with the sanctioned individuals will face financial penalties, effectively severing the individuals from the global financial system.
"The Treasury and our partners worldwide are aggressively targeting ISIL's ability to earn and make use of its money, and we are making progress on many fronts," said Adam J. Szubin, the Treasury's Under Secretary for Terrorism and Financial Intelligence, in a statement, using another acronym for ISIS.
The Treasury said that the action further demonstrated the department's continued fight against the group's oil and gas production, foreign fighter recruitment and facilitation, and other illicit financial activities. But what do we know about these three prominent figures and their role in the ISIS back office?
Faysal al-Zahrani
The U.S. Treasury last week released a number of details about Zahrani's role in the organization. He joined ISIS's natural resources ministry in July 2014, a department that directs the radical Islamist group's lucrative oil and gas trade operations. He rose to become a senior oil and gas official for the group in Hasakah province in eastern Syria. In August 2015 he was placed "in charge of all" ISIS oil and gas activities in the region.
The Saudi national, whose age is unknown, worked for ISIS's oil chief Abu Sayyaf, one of the most prominent ISIS officials to be killed by the U.S.-led coalition in Syria, and "regularly transferred funds to him," according to the report. U.S. special forces killed Sayyaf in a raid in May last year.
Zahrani was in charge of at least five oil fields and directed a team of seven officials, the department said, and through these activities garnered "ten of millions of dollars" in oil and gas money for ISIS's coffers in the space of six months between September 2014 and March 2015. He is believed to now oversee the production of vehicle-borne improvised explosive devices (VBIED) at an oil production site, known as Rukaybah. As of December 2015, Zahrani "remained responsible" for the oil and gas operations around the town of Shaddadi in Hasakah.
Husayn Juaythini
Juaythini was born in a refugee camp in the coastal enclave of the Gaza Strip. He eventually travelled to Syria in September 2014 where he pledged allegiance to ISIS.
The U.S. Treasury says that he then became a key figure in the attempts of ISIS "caliph" Abu Bakr al-Baghdadi to establish an affiliate in Gaza, linking Baghdadi with armed factions in the region and using ISIS funds to develop their presence. He also assisted in facilitating the movement of Libyan extremists to Syria to join ISIS.
Before he joined ISIS and moved to Syria in September 2014, Juaythini was the second-in-command of the Mujahideen Shura Council in the Environs of Jerusalem. This is a Salafi jihadi group with a presence in the Gaza Strip and Egypt, the department said.
The U.S. lists the group as an extremist organization and it has dedicated several of its attacks to Al-Qaeda, according to the Long War Journal. He is known to have plotted attacks against Israel and coordinated with a Libyan financier for weapons and funding.
Turki al-Binali
The Treasury sanctioned Bahraini ISIS ideologue Binali for assisting the recruitment of foreign fighters for the radical Islamist group. He acts as a shari, or spiritual leader, for the group, decrying their rivals and circulating ISIS's ideology among its supporters. As of November 2014, Binali has served as the "chief religious adviser" to ISIS.
He originates from a well-known Bahraini family and studied at Dubai's Islamic and Arabic Studies College before being deported and continuing his studies in Bahrain and Lebanon, according to the Associated Press. He proceeded to travel to Syria to join ISIS and he has been pictured preaching in a Mosul mosque as early as July 2014, just a month after the group's takeover of the city.
In July 2013, the 31-year-old wrote a biography of Baghdadi under the pen name Abu Humam Bakr bin Abd al-Aziz al-Athari while ISIS was still in its earlier incarnation of the Islamic State in Iraq (ISI), according to the U.S.-based think tank the Washington Institute.
In his account of the ISIS leader, Binali claimed that Baghdadi is a descendant of the Prophet Muhammad and detailed his links to the Iraqi al-Bu Badri tribe, known for historic links to Muhammad, and detailed Baghdadi's education at the Islamic University of Baghdad, where he obtained a PhD, and his preaching at the Imam Ahmad ibn Hanbal Mosque in the Iraqi city of Samarra.
As ISIS started to form and Baghdadi announced the group's expansion into Syria in 2013, Binali called on Muslims to pledge allegiance to the new group in a publication named "Extend Your Hands to Give Bay'a [loyalty] to Baghdadi," according to Cole Bunzel, an ISIS expert and doctoral candidate at Princeton University. Bunzel indicates that Binali was imprisoned in Bahrain around seven years ago, without elaborating on the charge for his incarceration.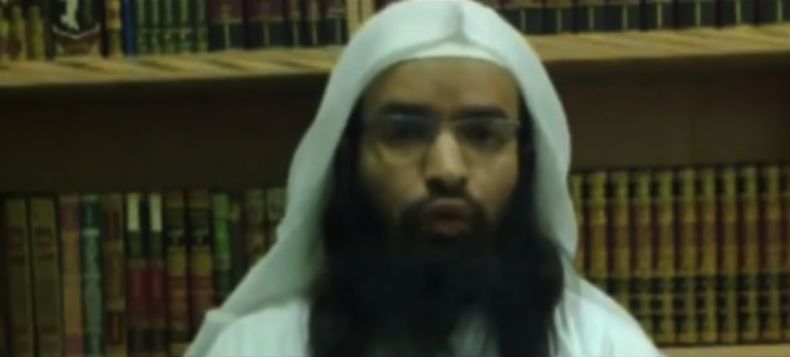 He proceeded to circulate ISIS propaganda under the Twitter username @turky_albinali but his account is now suspended. The U.S. Treasury notes that he now plays a pivotal propaganda role within the organization.
Binali "provides literature and fatwas" for the group's jihadi training camps and pamphlets for their recruitment efforts, as well as running a recruitment cell since March 2014 to bring Gulf nationals to join the extremist group. Bahrain subsequently revoked his citizenship in January last year.
He has also provided the group with religious justification for enslaving women of ethnic minorities, as the group has done with thousands of Yazidi women and children in Iraq. ISIS views members of the minority sect as devil worshippers. He wrote on an online jihadi forum: "There is no doubt that enslaving women of infidel warriors" is allowed, adding that "it is not permitted to kill women and children but they become slaves to Muslims."