Before they formed one of the most dreaded militant groups in the Philippines and pledged loyalty to Islamic State militant group (ISIS), the Mautes were a wealthy political family in the southern region of Mindanao, largely influenced by the matriarch, Farhana.
Soft-spoken and reserved, 60-year-old Farhana Maute owns property in Mindanao and in Manila, and runs a construction business, say people who know the family and security analysts who have scrutinized its background.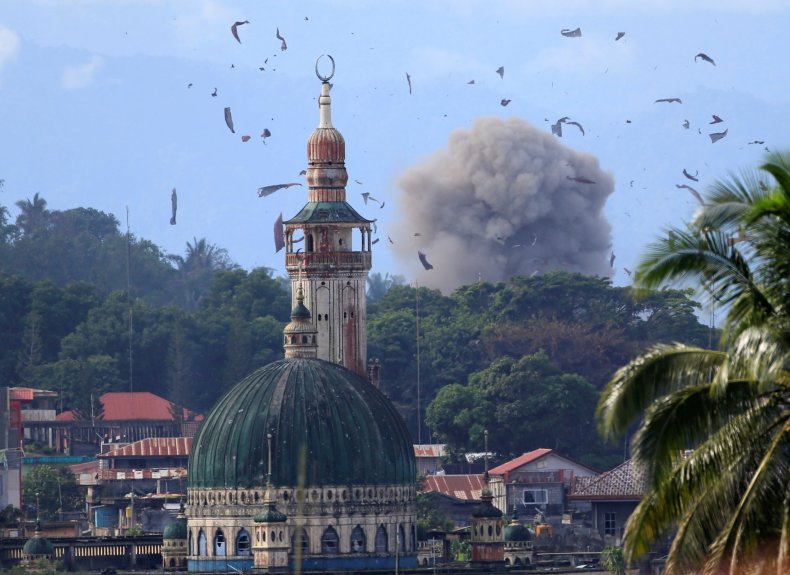 Almost unknown two years ago, the Mautes are now the biggest and most deadly among Islamic State groups in the southern Philippines and are at the forefront of a monthlong battle with the military for control of Marawi, a Mindanao town. Regional governments fear that the brutal urban warfare, in which 360 people have been killed, reflects the Islamic State's intention to establish a caliphate in Southeast Asia.
Farhana Maute was related to politicians in her hometown of Butig, near Marawi, and was considered somewhat of a kingmaker because of her wealth and influence. And like many clans in the lawless area, the Mautes maintained a private militia that included Farhana's seven sons, the analysts said.
When the Mautes got involved in a dispute with Butig Mayor Dimnatang Pansar over the award of civil contracts, it erupted into a brutal clan feud, a clash so common to Mindanao it has its own name, rido.
Other militant groups in the southern Philippines joined the Mautes, and they formed a joint front in Marawi against government troops.
Joseph Franco, a research fellow at the S. Rajaratnam School of International Studies in Singapore who has worked with several Philippine military chiefs, said that early last year, the Mautes projected themselves as followers of Islamic State, or IS, to "spook and coerce the Pansars."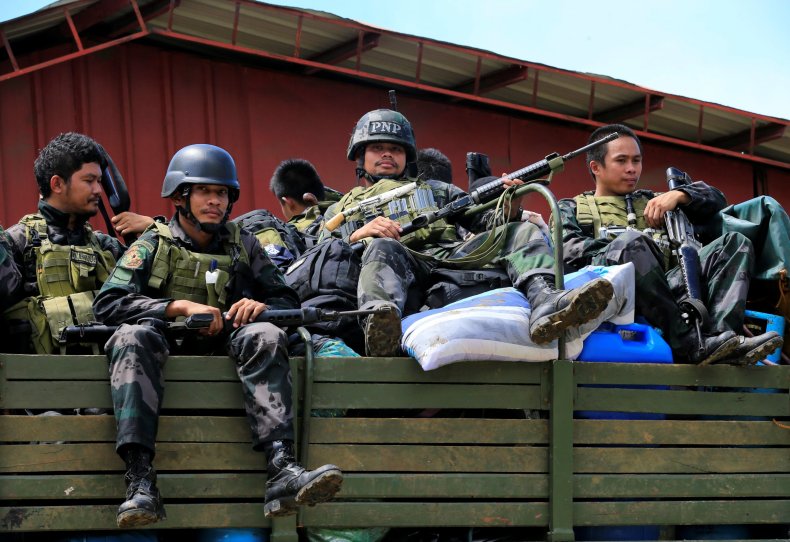 "That tactical use of terrorist imagery took on a life of its own," he said. "And now we have this Maute group, who call themselves IS-Ranao." Ranao is an old name for the Lanao region of Mindanao, where Marawi and Butig are located.
Although known to be a deeply religious Muslim, there was no evidence that Farhana Maute was radicalized, Franco said.
"She is only a businesswoman," a former military officer who lives in Marawi told Reuters, speaking on condition of anonymity. "But, her clan was involved in a bitter political dispute with the mayor of Butig. And that probably got her into trouble."
Two of the sons, Omarkhayam and Abdullah, had been educated in the Middle East, but it is uncertain when they morphed from being scions of a wealthy family to becoming hardened Islamists.
Still, Farhana Maute was related to the former military head of the Moro Islamic Liberation Front (MILF), a rebel group that the Philippines government signed a peace deal with in 2014. She was deeply influenced by him, said Rommel Banlaoi, a security expert who advises the Philippines police.
"Many Muslims in Mindanao, strictly speaking, they already have what I call embedded radical ideas," he said, adding that the Mautes provided a training camp for associates of the MILF near Butig.
"They were criminals who morphed into militancy," Banlaoi said of the Mautes.
Other analysts said at least some of Farhana's wealth would have been diverted to the Maute Group's alleged illicit activities.
It was not possible to seek comment from the Maute family.
Both Farhana and her husband, Cayamore, an engineer, were arrested earlier this month in separate parts of Mindanao, and it was not immediately clear who their lawyers were.
The sons are believed to be fighting in Marawi.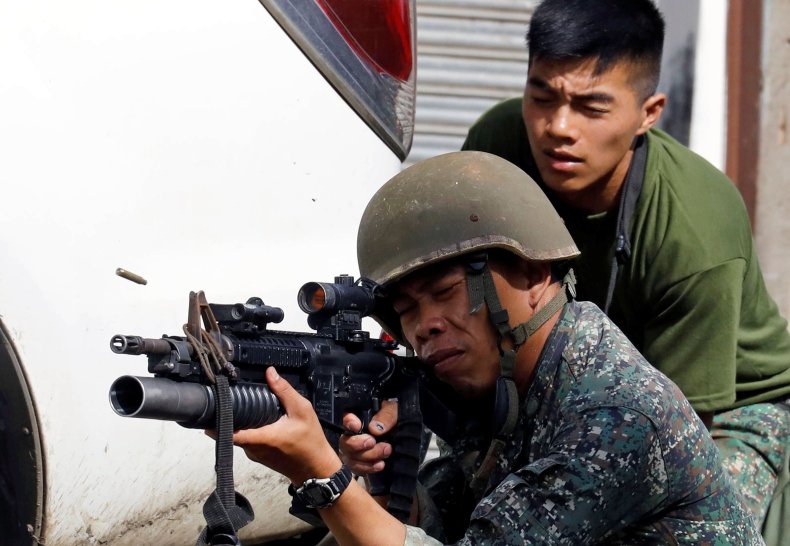 Islamic State's news agency, Amaq, has said its fighters control large parts of Marawi City, but has not commented specifically on the Maute.
Mohamad Ampuan, a Marawi native who has settled in Manila, said he knew Farhana Maute and several of her sons, and believed they were primarily religious-minded. He said he had not seen any of them since 2010, when he moved north.
Ampuan was speaking in a bazaar selling mobile phones and accessories in the crowded Novaliches suburb of Manila, where Philippine military intelligence reports have said Farhana or some of her sons owned stalls. All the stall-owners in the Salam Bazaar are from Marawi, but Ampuan said the family did not own any property there.
He said Farhana was fluent in Arabic and English, and he considered the Mautes a "royal family".
"The Mautes are fighting for Allah," he said. "They want a society faithful to Allah."
Marawi residents and analysts said Farhana has considerable influence on her sons, perhaps more than her husband, Cayamore. He has two other wives.
"She is the central figure, but not in terms of planning and preparing attacks," said Rohan Gunaratna, a regional counterterrorism expert. "The mother and father are patrons of the group, but father less, mother more."
A neighbor, Marawi city councillor Khana-Anuar Marabur Jr., said the Mautes were "good people back then," before they started the current round of violence in Marawi.
He said Farhana was a good mother, and was generous and approachable.
"The father is strong," Marabur said. "He is like the tiger. But someone owns the tiger."