Who Are the Legal Scholars That Testified Before the House Panel's Impeachment Hearing?
The opening hearing at the House Judiciary Committee's President Donald Trump impeachment inquiry featured testimony from four experts who are well respected as legal scholars, but largely unknown by the general public.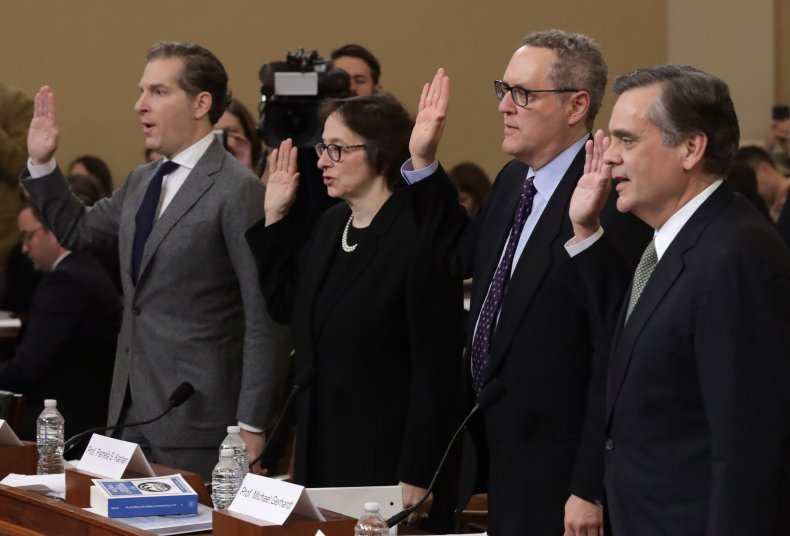 U.S. Rep. Jerry Nadler (D-N.Y.), who chairs the committee, said that the hearings were intended to investigate the "historical and constitutional basis for impeachment." Democrats called three legal experts to testify at the inquiry, while Republicans only called one legal expert. All four witnesses are highly qualified experts in constitutional law.
Pamela S. Karlan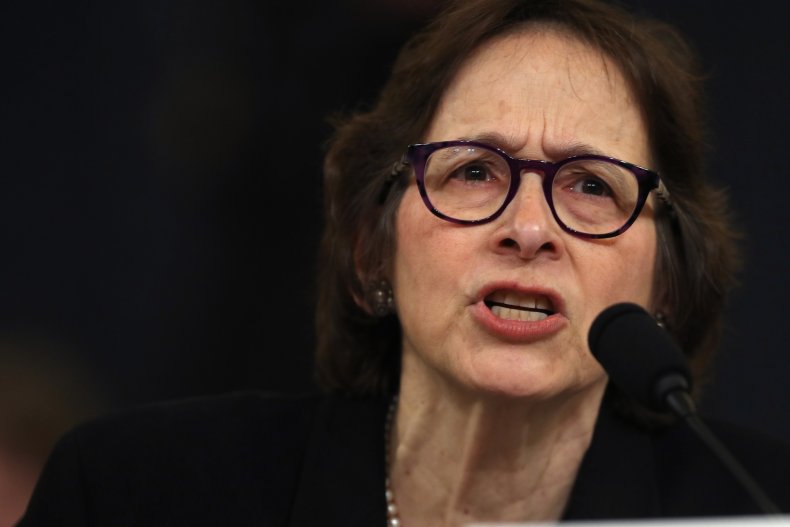 Pamela S. Karlan is a law professor at the Stanford School of Law. She is the co-author of three books on constitutional law. Karlan served as deputy assistant attorney general for the U.S. Department of Justice during the administration of former President Barack Obama.
Karlan's testimony Wednesday may have been overshadowed by Republican outrage over her mention of Trump's young son to illustrate the limits of presidential power.
"While the president can name his son Barron, he can't make him a baron," she said.
Karlan later apologized for the remark. Karlan testified that she believes Congress has solid legal grounds to move forward with Trump's impeachment, saying that the U.S. founding fathers would be "horrified" by Trump's alleged offenses.
Michael Gerhardt
Michael Gerhardt is a constitutional law professor at the University of North Carolina School of Law. He previously testified at the Clinton impeachment hearings. He is also the author of a 1996 book about impeachment, The Federal Impeachment Process: A Constitutional and Historical Analysis.
Gerhardt appeared to strongly support the case against Trump in his testimony.
"If Congress fails to impeach, then the impeachment process has lost all meaning," he said.
Jonathan Turley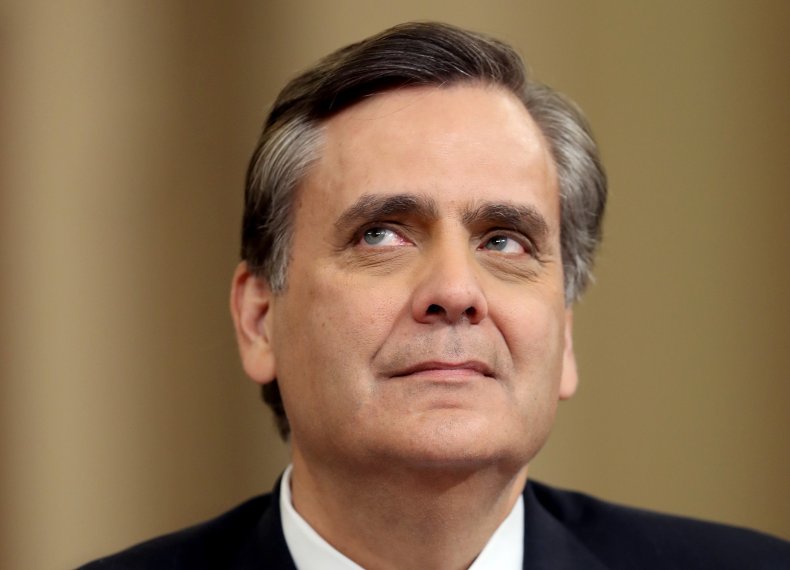 Constitutional law expert Jonathan Turley was the only witness called by Republicans on the House Judiciary Committee. He is a law professor at George Washington University School of Law. Turley had previously testified in the House impeachment hearings of former President Bill Clinton, where he pushed for the chamber to move forward with Clinton's impeachment.
Turley disagreed with the other experts, and opposed the Trump impeachment. He claimed that Democrats were moving too quickly and should be taking more time to prove their case, saying "fast is not good."
Noah Feldman
A Harvard Law School Professor and public intellectual, Noah Feldman is an expert in constitutional law and the legal aspects of religion. He is also the author of eight books and an opinion columnist.
Prior to his testimony, he has been outspoken about his belief that Trump should be impeached. An opinion piece Feldman wrote for Bloomberg, titled "Trump's Quid Pro Quo is Unconstitutional," was published on October 20.
"On the basis of the testimony and the evidence before the House, President Trump has committed impeachable high crimes and misdemeanors," said Feldman in his Wednesday testimony.