Who Are The Moderators Of The Seventh Democratic Debate? Wolf Blitzer, Abby Phillip and Brianne Pfannenstiel in Iowa
The first Democratic debate of 2020 slated for Tuesday will be moderated by three journalists: Wolf Blitzer and Abby Phillip from CNN, and Brianne Pfannenstiel from the Des Moines Register.
It will bring just six of the 12 candidates who qualified for them to the stage: Vermont Senator Bernie Sanders, Massachusetts Senator Elizabeth Warren, former South Bend, Indiana, Mayor Pete Buttigieg, former Vice President Joe Biden, Minnesota Senator Amy Klobuchar and billionaire investor Tom Steyer.
The debate is scheduled to be aired on CNN and live-streamed by both CNN and the Des Moines Register at 9 p.m. ET at Drake University in Des Moines, Iowa.
Here's a look who will be moderating the two-hour debate, which will be the last one held before the nation's first caucuses in Iowa Feb. 3.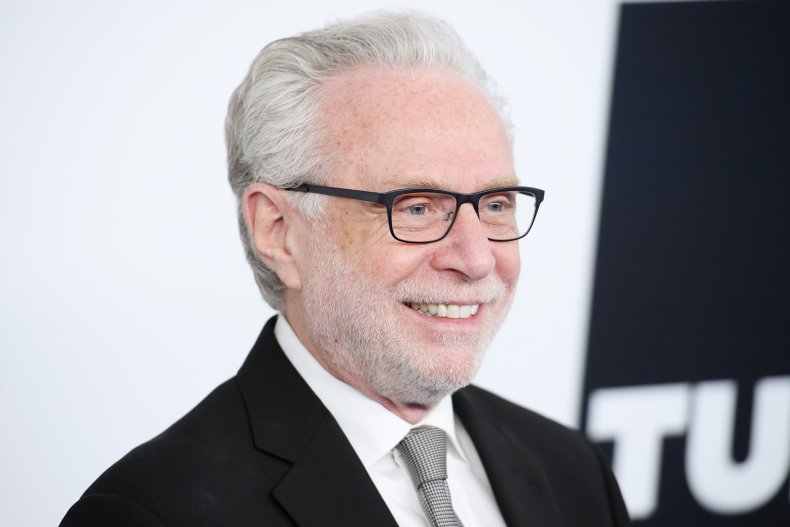 Wolf Blitzer
The anchor of CNN's The Situation Room, Blitzer is the network's lead political anchor. Born in Augsburg, Germany in 1948, he grew up in New York, where he later attended the University of Buffalo, and later Johns Hopkins University School of Advanced International Studies in Washington, D.C.
He first joined CNN in 1990 as the network's military affairs correspondent. Blitzer is a veteran moderator whose previous stints include two Republican debates in Nevada and Texas during the 2016 campaign cycle.
During the course of his decades-long career, Blitzer has interviewed Presidents Barack Obama, George W. Bush, Bill Clinton, George H.W. Bush, Ronald Reagan, Jimmy Carter and Gerald Ford as well as foreign leaders, including the Dalai Lama, Pakistani President Asif Ali Zardari and former Soviet President Mikhail Gorbachev.
Abby Phillip
Phillip is political correspondent for CNN, which she joined in 2017. Phillip is based in Washington, D.C., and is currently reporting from the campaign trail. A graduate of Harvard University, Phillip has covered the Trump administration for The Washington Post, worked as a White House reporter for POLITICO and covered politics at ABC News.
Brianne Pfannenstiel
Pfannenstiel is the chief politics reporter for the Des Moines Register, where she covers the 2020 election. She joined the Register five years ago as a Statehouse reporter and was promoted to chief politics reporter in 2018, according to her bio at the news organization. In 2016, she covered the campaigns of then-Wisconsin Governor Scott Walker and then-businessman Donald Trump.
"Brianne is a smart, diligent reporter who digs deeply into the players, issues and culture that shape Iowa's political landscape," Register executive editor Carol Hunter ahead of the debate, as reported by USA Today. "Her work as moderator will be informed not only by her knowledge of the caucus process but also by the perspectives of the hundreds of Iowans she has interviewed on the caucus trail in the past year."
Pfannenstiel is a Kansas native who received her journalism degree at the University of Kansas.