Who Are the North Korean Officials Sanctioned by the U.S.? Kim Jong Sik and Ri Pyong Chol Are the Real Rocket Men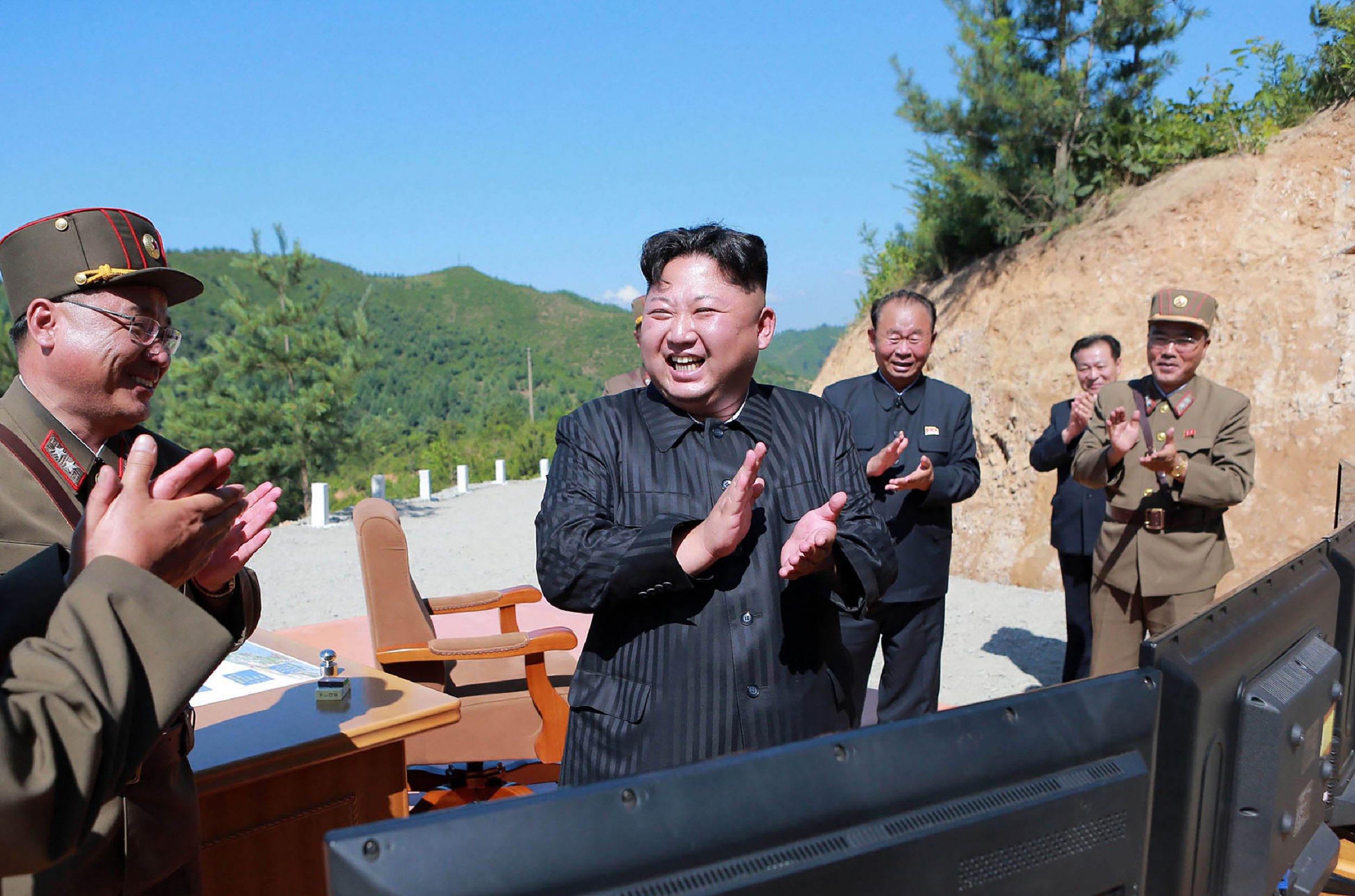 Two of North Korea's "key leaders" of the country's ballistic missile development program were included in a list of sanctioned individuals released by the U.S. Treasury's Office of Foreign Assets Control (OFAC) Tuesday.
Kim Jong Sik and Ri Pyong Chol became subject to travel restrictions and asset freezing as part of ongoing international efforts to stem material and financial support allowing North Korea's technological advancements.
"Treasury is targeting leaders of North Korea's ballistic missile programs as part of our maximum pressure campaign to isolate the DPRK and achieve a fully denuclearized Korean Peninsula," Treasury Secretary Steven T. Mnuchin said in a statement, referring to the country by its official name, Democratic People's Republic of Korea (DPRK).
The two men join a long list of North Korean officials who feature in the OFAC sanctions list, which includes North Korean diplomats, government and party officials, financial services representatives and none other than Supreme Leader Kim Jong Un. Also mentioned is Jang Chang Ha, the head of a weapons development center, who was included in the sanctions list in December 2016.
The Treasury designated 69-year-old Ri as the first vice department director of the Workers' Party of Korea's Central Committee. The high-ranking party member is also a former air force commander. He could already be spotted by Kim's father Kim Jong Il's side a decade ago, but his power and influence only increased after Kim took over.
Kim Jong Sik is a veteran rocket scientist with an engineering background and, according to the Treasury, holds the post of deputy director of the Workers' Party of Korea Military Industry Department. "Kim Jong Sik reportedly is a key figure in North Korea's ballistic missile development, including efforts to switch from liquid to solid fuel," the Treasury said in a press release.
Little is known about him, including his age, although he is estimated to be between 48 and 50. A Reuters report described him as coming from a nonelite background, unlike most of Pyongyang's senior officials—like Ri, who was educated in one of North Korea's best schools and also in Russia.
"Ri looks like the party's guy in the missile program," Kim Jin-moo, an expert on North Korea's elite and a former government think tank analyst in Seoul, South Korea, told Reuters.
Both Ri and Kim Jong Sik often appear next to Kim Jong Un celebrating missile test-launches. Both men were promoted within the party ranks in October as a reward for their efforts.
The U.S. listing follows from the U.N. Security Council decision to include Ri and Kim in a list of 16 sanctioned North Koreans. They were the only ones on the list who are directly connected to the country's nuclear and missile development, while the other men were described as banking representatives.
North Korea reacted to the latest round of U.N. sanctions, describing them as an "an act of war" and equivalent to a total economic blockade.
North Korea uses terms such as "act" or "declaration of war" in relation to nonmilitary actions against the country, such as the inclusion of Kim Jong Un in a list of individuals sanctioned by the U.S. for human rights abuses in July 2016, the first time the North Korean leader was personally targeted by sanctions.