Who Are the Novichok Suspects? Alexander Petrov and Ruslan Boshirov Named by British Police Investigating Poisoning Attack
British authorities have named two Russian men as suspects in the Salisbury poisonings—but will not be able to extradite them to face trial.
The Crown Prosecution Service (CPS) says there is enough evidence to charge Alexander Petrov and Ruslan Boshirov with conspiracy to murder the former spy Sergei Skripal and his daughter Yulia in March.
The Skripals were found unconscious on a bench in Salisbury city center at 4.15 p.m. on Sunday, March 4, after being poisoned by Novichok.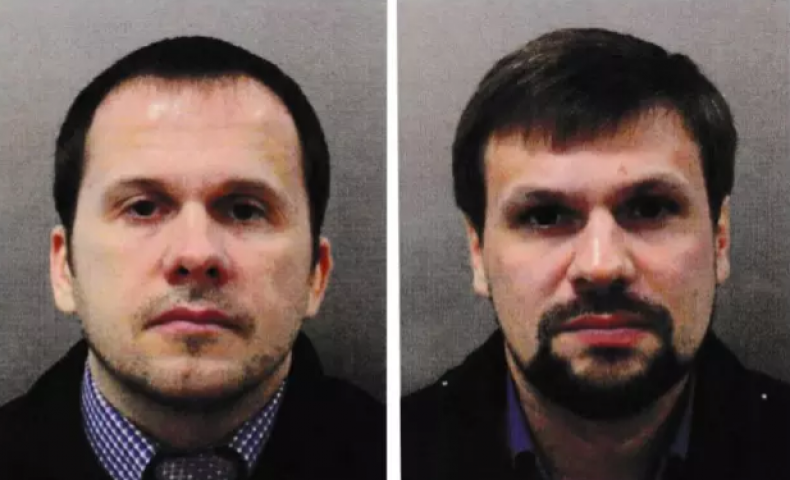 Two months later, on June 30, Dawn Sturgess, 44, fell ill after being exposed to the nerve agent and died a week later. Her partner, Charlie Rowley, fell seriously ill but recovered.
Russia does not have an extradition agreement with the U.K., although the suspects will face a European Arrest Warrant.
Sue Hemming, CPS director of legal services, said in a statement, "We will not be applying to Russia for the extradition of these men as the Russian constitution does not permit extradition of its own nationals.
"Russia has made this clear following requests for extradition in other cases. Should this position change then an extradition request would be made.
"We have, however, obtained a European Arrest Warrant, which means that if either man travels to a country where an EAW is valid, they will be arrested and face extradition on these charges for which there is no statute of limitations."
London's Metropolitan Police said the suspects, thought to be around 40 years old, are likely to be using false names. The men are believed to be in Russia.
Police said that the two suspects had arrived in the U.K. via Gatwick Airport on March 2 and traveled to Salisbury the next day, before flying back to Russia on March 4.
The suspects are believed to have stayed in a hotel in Bow, in East London, and a police search of their rooms uncovered minute traces of Novichok, although this is not thought to pose a risk to the public.
Neil Basu, national lead for counter-terrorism policing, said he hoped the release of images of the suspects would lead to further information from the public.
"Today marks the most significant moment so far in what has been one of the most complex and intensive investigations we have undertaken in counter-terrorism policing," he said, according to the Metropolitan Police website.
The nerve agent attack has worsened ties between and London and Moscow, which denies any involvement.
In a statement, Russia's Ministry of Foreign Affairs said, "The publication of the names and photos of the suspects in the Skripal case tell us nothing," RIA Novosti reported.