Who Are Peter Weber's Final Three Choices, And the Possible Winner, on 'The Bachelor'?
Peter Weber has secured his final three choices after a whirlwind season of The Bachelor so shocking that some viewers think it could be the "most dramatic season ever," in the words of host Chris Harrison. Though Weber is close to settling down, the drama isn't over. In fact, things are about to get way more complicated.
Weber's journey to find love has taken him in and out of some controversial relationships. He's invited back a handful of women after brutal fights, even after sending them home. The latest of those relationships, a volatile connection, is with Victoria Fuller.
The Bachelor didn't get to meet Fuller's family in last week's hometown episode because the pair fell into a heated argument. Weber's ex-girlfriend Merissa Pence showed up with background knowledge on Fuller's past. She told Weber that Fuller is known for wrecking relationships in her hometown of Virginia Beach, Virginia, and said Weber deserves more.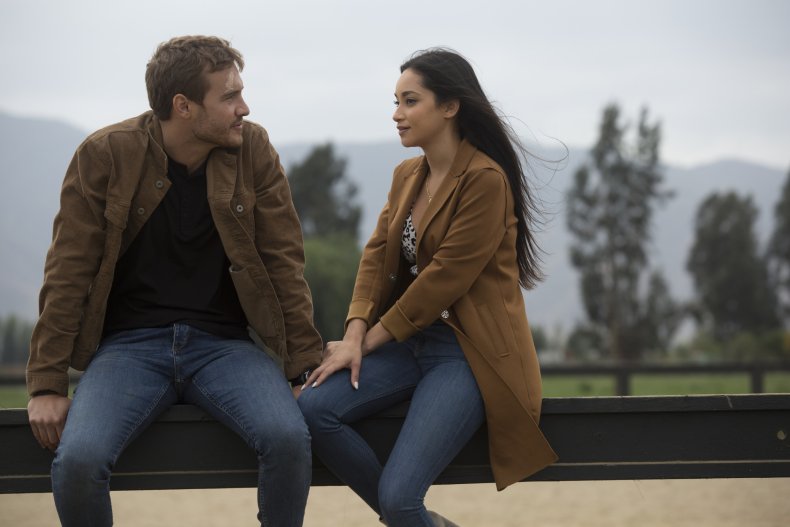 When Weber brought this information to Fuller, asking to hear her side, the 26-year-old stormed away in anger. She questioned why Weber would bring up his concern when he was supposed to meet her family. Both seemed to agree that including Fuller's family in that dramatic night wasn't right, so they parted ways.
There was no breakup, though. Weber kept Fuller around after the argument and even gave her a rose to include her in the final three contestants.
In addition to Fuller, Madison Prewett and Hannah Ann Sluss will join Weber on fantasy suite dates Monday night. The expected drama places Prewett in an awkward position. Prewett, who has spoken about her faith-based life, is saving herself for marriage, which she'll explain to Weber on Monday. Spoilers say Prewett was uncomfortable after learning that Weber had sex with one or both of the other women during fantasy suite dates. She's expected to eliminate herself from the show.
That shouldn't happen before Fuller is sent home, though. Reality Steve claims Prewett and Sluss are Weber's final two. Which one he'll choose as his fiancée is unknown, though fan theories and spoilers point to Prewett as the winner. Promotional footage from the season seems to show Weber's Bachelor world crumbling at his finale, which could mean he's forced to fight for one of the relationships.
Weber's relationship with Sluss has been smooth sailing, so it's likely he won't need to win her over at the end. With Prewett's pending dismissal, though, Weber may put the filming on hold to convince her their relationship is worth fighting for, even after he slept with the other women.
The Bachelor will air Monday at 8 p.m. EST on ABC.