Who Are Peter Weber's Final Two? Spoilers On How 'The Bachelor' Could End and What It Means for Hannah Brown
The Bachelor has only just begun, but spoilers for the ending are already intriguing to many viewers. Conversations have erupted on social media about who Peter Weber will end up with, and surprisingly, there isn't an agreed-upon finale rumor.
The reason is that Weber's finale remains unspoiled. According to Weber, the end of the show doesn't culminate as with a typical season and Bachelor franchise host Chris Harrison has also implied a final rose ceremony may not take place.
While not much is known about Weber's finale episode, the final two women in his season have been confirmed by spoiler site Reality Steve. Madison Prewett and Hannah Ann Sluss will be the final two women competing for Weber's heart.
The spoiler site confirmed Prewett and Sluss will be the last two standing, though there's no spoilers regarding who Weber will choose. Reality Steve claimed the ending will have to do with one of the women, but some fans have already theorized another option.
Many viewers seem to think Weber will chase after former Bachelorette Hannah Brown, leaving Sluss and Prewett in the dust.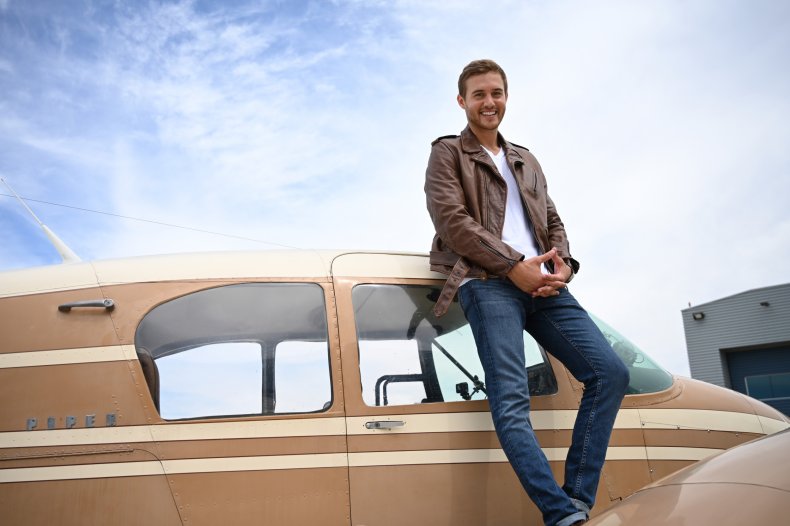 The reasoning seemingly comes from a few teasers and conversations that have happened so far this season. The first being a conversation between Weber and Brown when the former Bachelorette appeared at the mansion on night one to give Weber back a pair of pilot wings he gifted to her during her season. Though it was seemingly supposed to be a quick, sweet exchange, the visit resulted in a long conversation about the ex-couple's past and why things didn't work out.
Brown was previously engaged to Jed Wyatt, though she broke the engagement shortly after her season of The Bachelorette. Weber, on the other hand, claimed he would have dated Brown again after her broken engagement but instead, she asked out Tyler Cameron on her After The Final Rose episode.
Both Weber and Brown acknowledged having feelings for the other but decided to go their separate ways.
Additionally, a preview of Weber's season where his mother, Barbara, tells him not to let a woman go and to "bring her home to us" has fans believing that Brown is the woman at the center of the conversation.
So far, Weber's parents have met Prewett, as her first one-on-one date with Weber allowed her to attend their vow renewal. They, of course, know Brown as well because of her time as The Bachelorette.
Many fans on Twitter seem to think Barbara, who appears to be crying in the clip when pleading with her son, may be emotional because Weber is still in love with Brown.
While some fans are hopeful for Brown and Weber to end up together, others want to see Weber leave the former Bachelorette behind. However, according to spoilers from Reality Steve, Brown is unlikely to be a part of the finale.