Who Are the Richest Women in the World?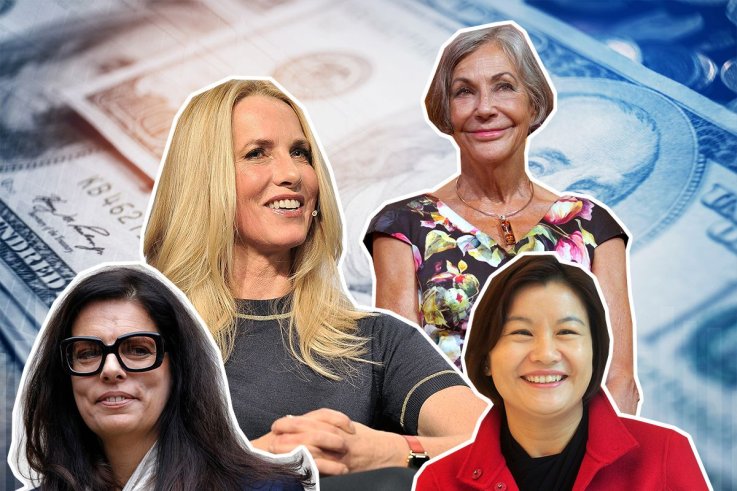 After the public outrage of the # MeToo movement, as well as recent high profile campaigns and legislation aiming to close the gender pay gap, it feels as though the sphere of work is finally starting to treat women as equals.
But in the very upper echelons of money and power, this is far from the case. According to Forbes, the world's 15 wealthiest people are men, and women only make up 10 percent of the top 100.
Forbes has compiled a seperate list of the wealthiest women in the world, and most of their money comes from their male relatives or husbands. In comparison, the top 10 wealthiest men made their fortunes themselves.
The first self-made woman on the list is Zhou Qunfei, who was born into a poor family in China and dropped out of school at 16. She went on to found an enormously successful technology company. But if you put men back into the equation, she's only the 198th richest person in the world.
No matter how you feel about the concept of a few people hoarding enormous wealth, the notion that women can only access money and power through their families or husbands seems medieval at best. Yet we see it occur at the very top of many professions, outside of the business world.
A recent high profile example is Hillary Clinton. During her presidential campaign as the first female major-party nominee, she campaigned on a ticket of empowerment. Yet although she is accomplished in her own right, she entered politics as the wife of Bill Clinton, and has undoubtedly benefited from his prestige and connections.
The New York Times reports that the proportion of women in the top one percent of earners has remained flat over the past decade. As this list of the world's wealthiest women shows, we are far from gender equality at the top levels—and it is becoming harder to imagine a world where a woman can dream as big as her male counterparts.