Who Are the Las Vegas Shooting Victims?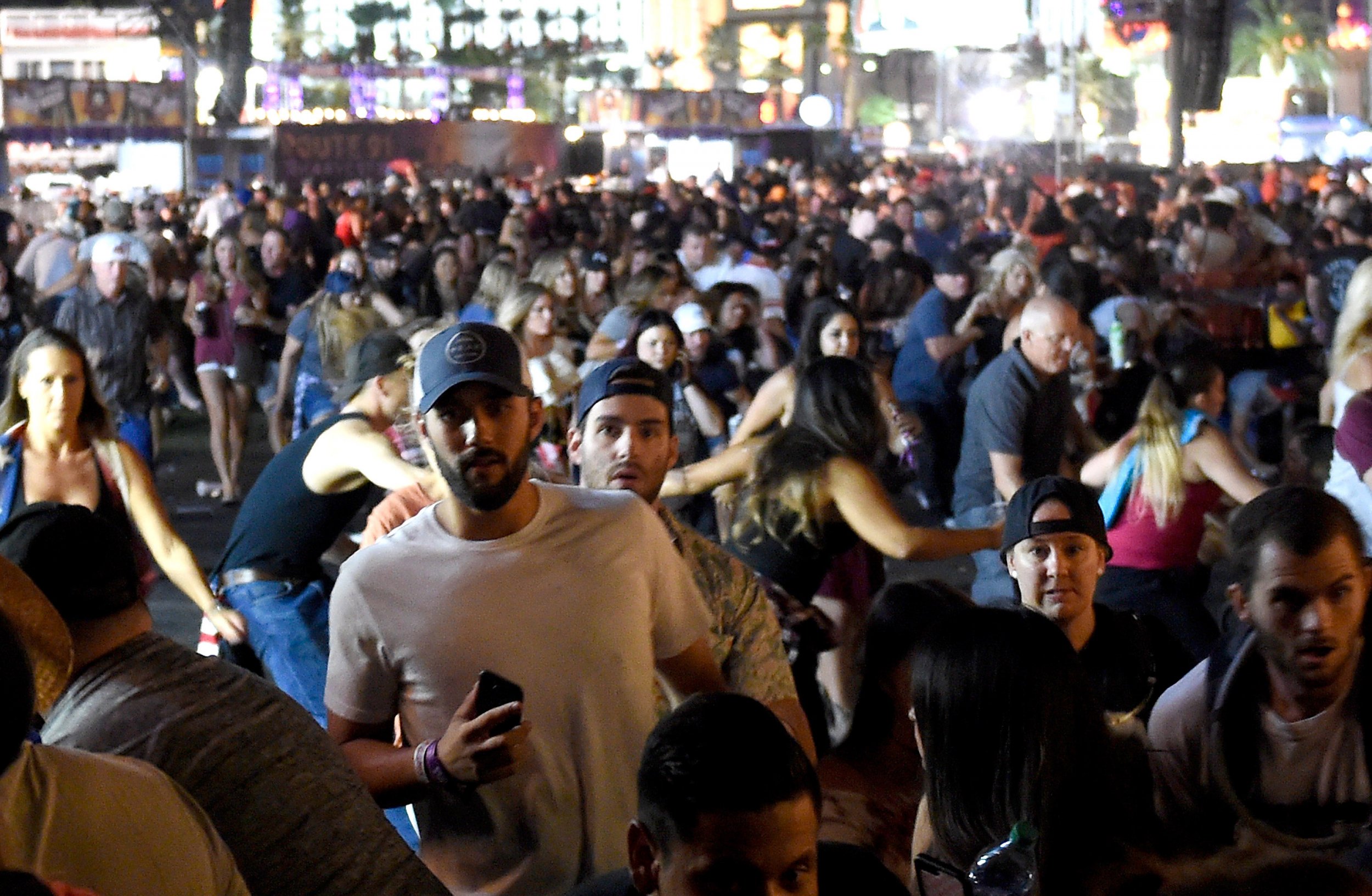 UPDATED | More victims have been named in the Las Vegas concert shooting on Sunday.
Jack Beaton
California resident Jack Beaton was shot protecting his wife of 22 years, Laurie Beaton, and died at a hospital. Beaton attended Bakersfield College and reportedly lived in California for most of his life. He leaves behind two kids, and according to his Facebook, celebrated his wedding anniversary on Oct. 1.
His son Jake posted on Facebook, "Lost my best friend. I love you so much more then you could ever imagine. Please watch over our family. You will forever be remembered as our hero! #atruehero"
Quinton Robbins
Quinton Robbins, 20, lived in Henderson, Nevada, studied at the University of Nevada-Las Vegas, and worked in the city government of his hometown.
"Quinton was a pay-it-forward kinda guy," said Tyce Jones, who has known the Robbins family for 14 years and goes to church with Robbins, who was a recreational assistant at the City of Henderson. "Always had a smile on his face and was a nice guy. He loved his family and loved to coach his little brother's flag football team. He will be missed," Jones said in an interview with Newsweek.
Robbins' aunt, Kilee Wells Sanders, told Newsweek it was "so sudden" and that she was "at a loss." She posted on Facebook, "He was the most kind and loving soul. Everyone who met him loved him. His contagious laugh and smile. He was truly an amazing person. He will be missed by so many, he is loved by so many."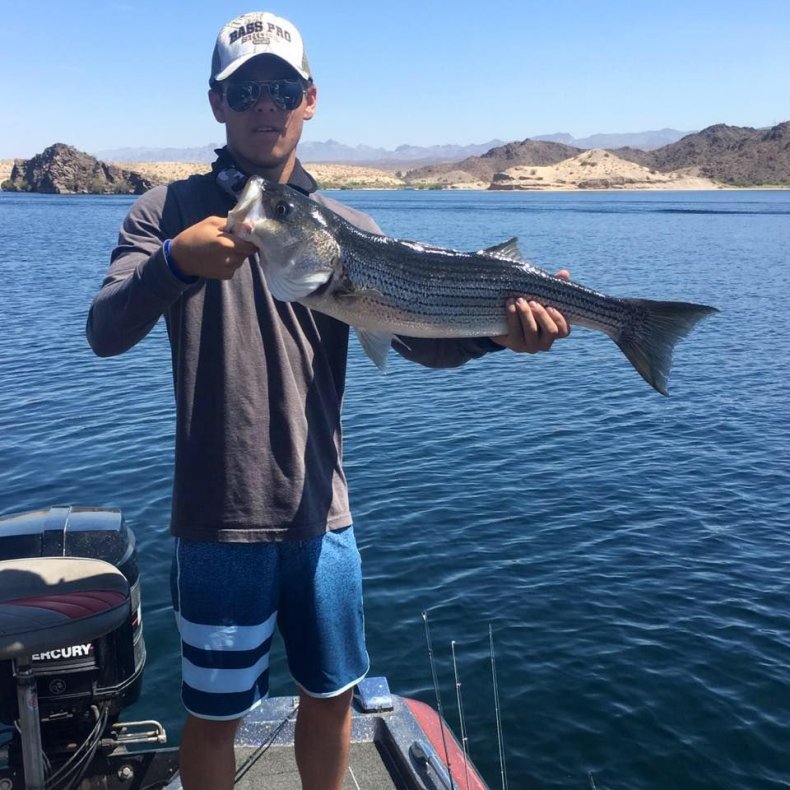 Christopher Roybal
Christopher Roybal, a 28-year-old Navy veteran who served in Afghanistan, was killed in the shooting. He reportedly studied business at the University of Phoenix and lived in Corona, California. He wrote a Facebook post in July about what it was like to be shot in Afghanistan during his time there. "What's it like to be shot at? It's a nightmare no amount of drugs, no amount of therapy and no amount of drunk talks with your war veteran buddies will ever be able to escape," he wrote.
His mom, Debby Allen, wrote in a Facebook post,"Today is the saddest day of my life. My son Christopher Roybal was murdered last night in Las Vegas. My heart is broken in a billion pieces. For anyone who knew the relationship we shared, you then know we were best friends. I will forever miss my Munchkin."
Sonny Melton
Tennessee resident Sonny Melton died while trying to protect his wife, his best friend Jeremy Butler told the Paris Post-Intelligence. Melton, who was a nurse, used his body to cover Heather Gulish Melton from gunfire at the music festival.
A family member, who asked to remain anonymous for privacy, said, "Everytime he saw me in a bad mood, he would always try to make me laugh and make me feel better. He passed away a hero, protecting my aunt from the shots. He's forever in my heart and the hearts of my entire family."
"At this point, I'm in complete disbelief and despair," his wife told WZTV in a statement. "I don't know what to say. Sonny was the most kind-hearted, loving man I have ever met. He saved my life and lost his."
Jordan McIldoon
One of two known Canadian fatalities, Jordan McIldoon of Maple Ridge in British Columbia, was a 23-year-old mechanic's apprentice at the festival with his girlfriend, CBC News reported. A Facebook user named Heather Gooze wrote after Sunday's shooting that she was with "a young man who died in my arms," and then identified him as McIldoon. His parents confirmed his death to CBC News.
"We only had one child," they said. "We just don't know what to do."
Jessica Klymchuk
Jessica Klymchuk was a mother in Vegas on a trip with her fiancé, according to CityNews Toronto.
Lisa Romero
Lisa Romero was a secretary worked at New Mexico's Miyamura High School, according to the Albuquerque Journal. Superintendent Mike Hyatt broke the news in an email to district staffers, saying "our prayers go out to her family during this tragic time."
Adrian Murfitt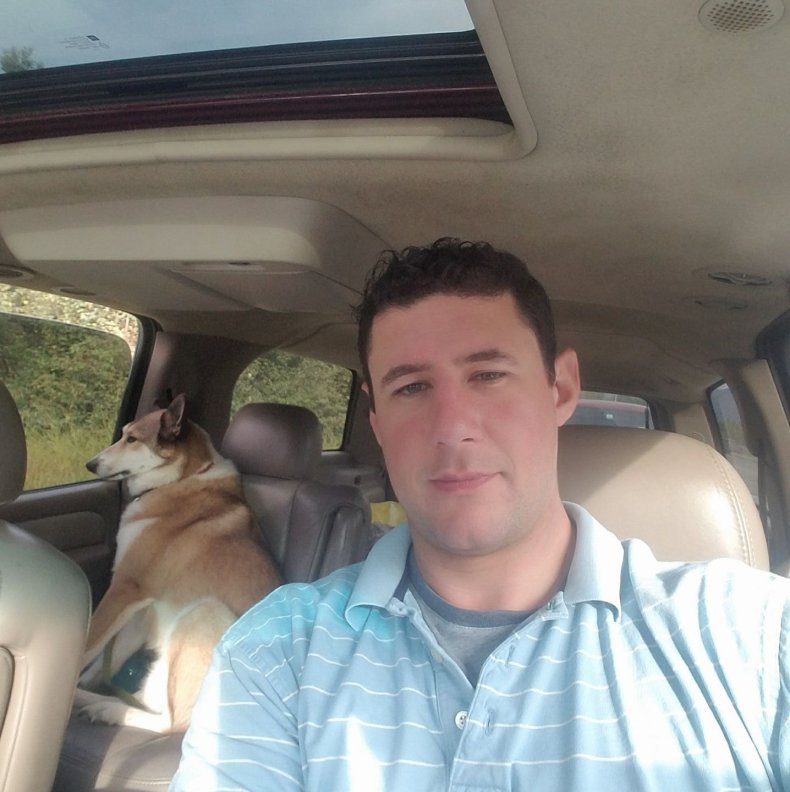 Adrian Murfitt, a 35-year-old fisherman and mechanic who lived in Anchorage, died at the concert, according to his friend and fellow festival-goer Brian MacKinnon. MacKinnon Newsweek that Murfitt was "a giant big-hearted teddy bear. He simply was the best friend anyone could ask for. I could never hang out with him and not be laughing the whole time. One of the biggest animal lovers you will ever meet. He is a 6'2" Alaskan cowboy, but if he sees a dog he turns into a 10 year old kid again. When he loved, he loved hard, and his family and friends always came first above all. He is more than my best friend, he is my brother."
Bradley Knowles was with Murfitt and MacKinnon the day before they left and was supposed to go to the concert with them. He told Newsweek that Murfitt was "the guy everyone liked" and a "general, sincere, nice guy" who adored his dog.
"He was so excited to go to that festival, he bought our buddy Brian's tickets."
Charleston Hartfield
A beloved football coach and a police officer for the Las Vegas Metropolitan Police Department, Chuck Hartfield, 34, was "a great man" who "touched many lives both on and off the field," the Henderson Cowboys (the team he coached) wrote in a Facebook post. Hartfield was off-duty the night of the concert. He was also a military veteran.
Angie Gomez
Gomez was a 2015 graduate of Riverside Polytechnic High School in Riverside, California. She "was a cheerful young lady with a warm heart and loving spirit," read the GoFundMe campaign set up for the Gomez family.
She "will always be loved and endeared by our Poly family," read a post on her high school's Facebook page.
Bailey Schweitzer
Bailey Schweitzer, 20, was a receptionist at Infinity Communications and Consulting in Bakersfield, California, and was attending the concert with her mom, who was unharmed.
Her coworkers released a statement, saying Bailey "was always the ray of sunshine in our office on a cloudy day."
"No one could possibly have a bad day when Bailey was around. If you have ever called or visited our office, she was the perky one that helped direct you to the staff member you needed. Our friend and colleague will be greatly missed and there will never be a replacement for her in our hearts. We ask the public to please join us in prayers for Bailey's family at this time."
Susan Smith
Susan Smith will be missed by the students and staff at Vista Fundamental Elementary School in Simi Valley, California, where she worked as an office manager, according to the Los Angeles Times.
"Our hearts are full of sorrow for the passing of Susan Smith," the Vista PTA wrote on its Facebook page. "She was a wonderful woman, an advocate for our children, and a friend. Our thoughts and prayers are with her family."
Rhonda LeRocque
Rhonda LeRocque was attending the Las Vegas show with her husband, father-in-law and young daughter, the latter two of whom left the concert early, Boston 25 reported.
She worked for a design company in Cambridge, Massachusetts. LeRocque liked to go to Hawaii every year on vacation and enjoyed cooking. Her relatives told Boston 25 her death "doesn't make sense."
There are more than 50 fatalities from Sunday's shooting, which also injured hundreds. The Las Vegas police department said that 500 people were transported to the hospital after 64-year-old Stephen Paddock opened fire on a crowd of 22,000 attending the Route 91 Harvest country musical festival. Jason Aldean was onstage at the time of the shooting, which came in three blasts.
The Las Vegas Metropolitan Police Department confirmed on Twitter that one of its officers was also killed in the shooting, but the department did not identify the officer, who was off-duty at the time. Two other on-duty officers were wounded.
"It's a devastating time," Clark County Sheriff Joe Lombardo told reporters at a Monday news conference.
Anyone wishing to help is asked to donate blood for the injured victims of the Strip shooting. United Blood Services will start taking donations at 7 a.m. at two locations: 6930 W. Charleston in Las Vegas or 601 Whitney Ranch Drive in Henderson. UMC will also be hosting a blood drive in conjunction with United Blood Services. It will be held at UMC's Delta Point Building located at 901 N. Rancho Lane. There will be updates as to the exact time of the blood drive as more information is available."
In addition, The Federal Bureau of Investigations is asking for anyone with videos or photos concerning the shooting to call 1-800-CALLFBI or (800) 225-5324.
This is a developing story. Check back later.