Who Are South Africa's Twins Accused of Links With ISIS?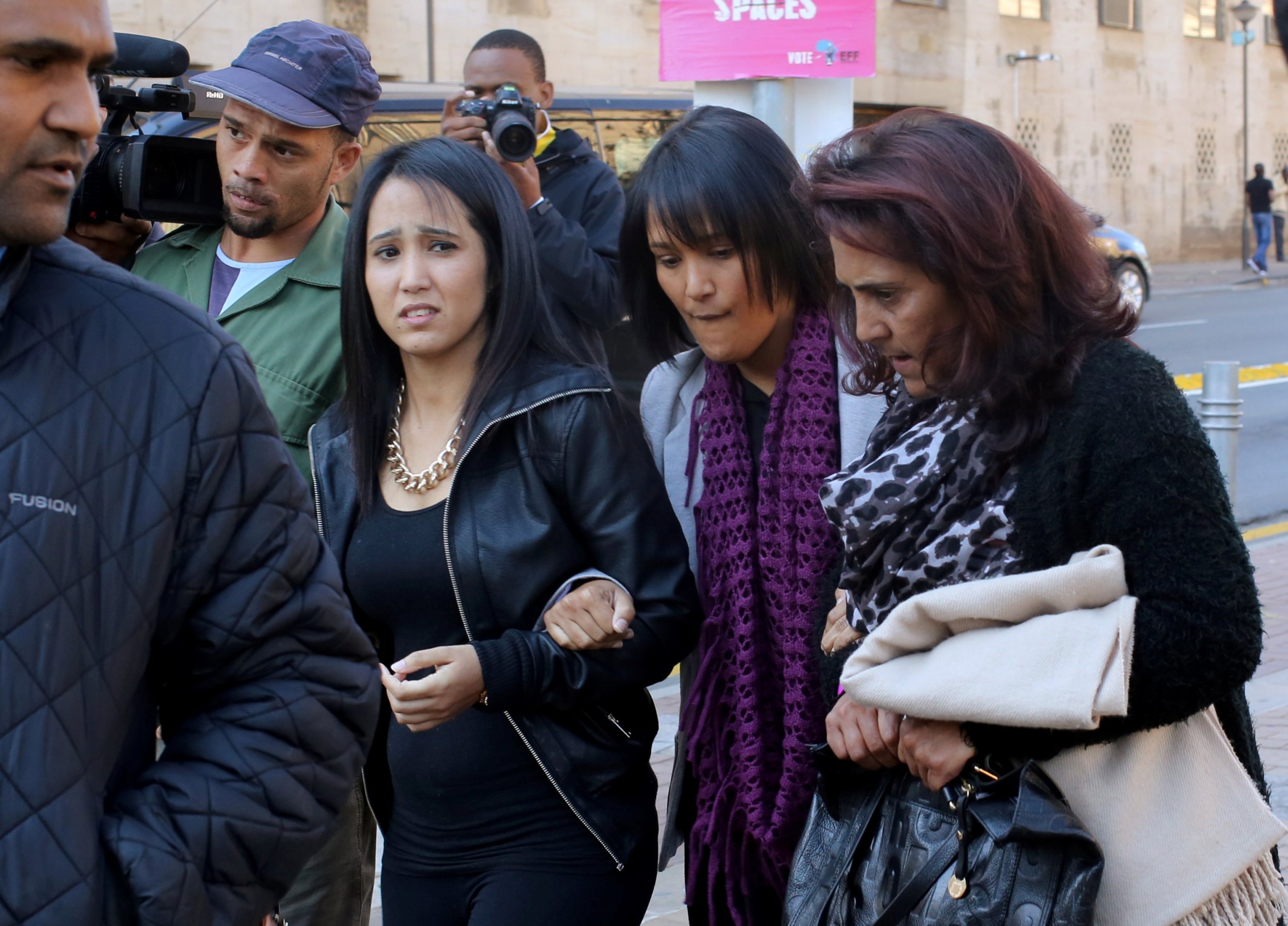 Brandon-Lee and Tony-Lee Thulsie smiled and waved to their family during their appearance at a magistrates' court in Johannesburg on Tuesday.
The twin brothers, both 23, were in court briefly following their arrest on July 9. The appearance was short-lived—the court delayed the twins' bail hearing until Monday. But the significance of the Thulsie's case in South Africa remains huge.
The country's authorities earlier in July accused the pair of plotting to attack the United States embassy in the capital Pretoria, as well as an unidentified "Jewish building" in the country. The Thulsie brothers have also been blocked twice in 2015 from traveling to Syria—once from Johannesburg and once after traveling through neighboring Mozambique—in order to fight for the Islamic State militant group (ISIS), The New York Times reported.
The case has broken new ground in South Africa by being the first occasion on which suspects have been charged with explicit links to ISIS. "Although we have had people stopped from traveling abroad, this is the first time we have arrests linked to [ISIS],"
Hangwani Mulaudzi, a spokesman for South Africa's Directorate for Priority Crime Investigation—also known as the Hawks—told AFP at the time of their arrest. Another two accomplices, a brother and sister, were also arrested and have been charged with weapons possession.
The Thulsie twins had been tracked by South African authorities for 10 months, according to Mulaudzi, and have also been accused of inciting others to "further the political, religious or ideological motives and objectives of [ISIS]," according to the charge sheet.
Brandon-Lee worked for Discovery SA, a medical aid and life insurance company, and reportedly was absent from work for 12 days prior to his arrest. Cage Africa, an NGO representing the Thulsie family, denied that Brandon-Lee had gone missing but insisted he had taken legitimate annual leave to complete a spiritual retreat at the end of the Islamic holy month of Ramadan. The Thulsie family have insisted that the twins did not want to join ISIS, but rather wanted to emigrate to Syria in order to live in an Islamic country.
South Africa have previously blocked people from traveling to Syria—the first case was that of a 15-year-old girl who attempted to leave in April 2015 after being recruited online—and have even supposedly reintegrated former ISIS fighters back into South African society, though authorities have been tight-lipped on numbers. The U.S. embassy in Pretoria issued a warning in June of planned "near-term attacks" on shopping centers in Johannesburg and Cape Town, where American nationals congregate. The warning was echoed by the British Foreign Office, though South Africa's state security said there was no imminent threat. It is unclear why ISIS would target South Africa, since the country does not participate in the U.S.-led coalition involved in bombing campaigns against the group in Syria and Iraq.