Who are the Stars Rocking the 'Elvis All-Star Tribute' that NBC Airs on February 17?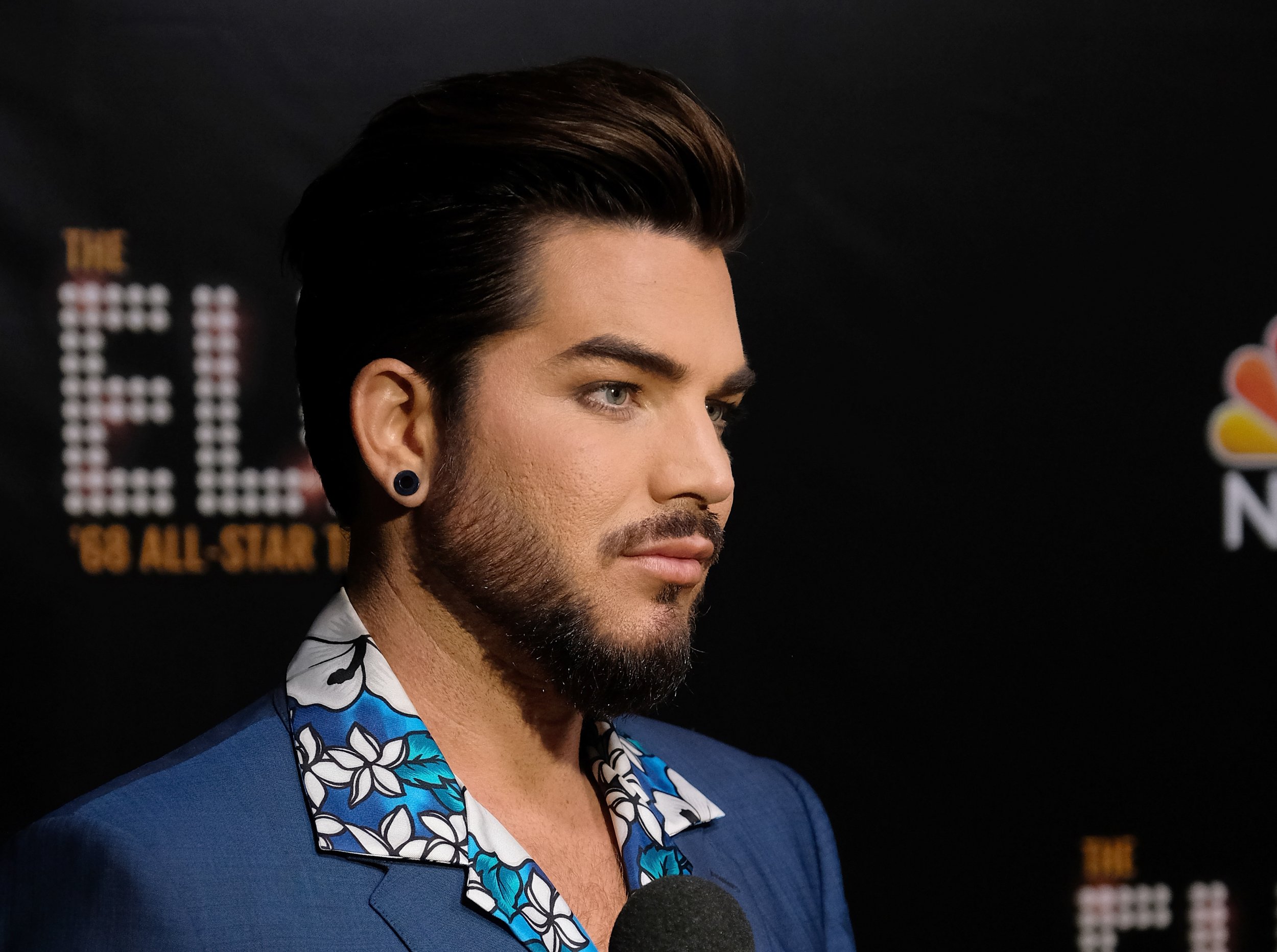 Old and young Elvis Presley fans alike will have a chance to revel in their hero on Feb. 17, when the Elvis All-Star Tribute airs on NBC.
To celebrate the 50th anniversary of Elvis' 68 Comeback Special, producer Ken Ehrlich and musical director Don Was reportedly recreated the up-to-date Elvis All-Star Tribute in the same vein as the original special, reports Variety.
The undisputed King of Rock and Roll, Elvis was born on Jan. 8, 1935, and died in 1977 at age 42. High interest in his music, films and influence on other musicians continue to this day.
Filmed on a Universal City sound stage last October, the Elvis All-Star Tribute special draws a plethora of talent, from iconic musical artists across the genre spectrum to young stars who have made their mark in the industry, according to Variety.
Paying tribute to The King are host Blake Shelton, Dierks Bentley, Keith Urban, the Pistol Annies, Carrie Underwood, Darius Rucker, Little Big Town, John Fogerty and Mac Davis – all established, heavy-weight country and western stars – some of whom are cross-over artists.
Among the young stars paying tribute are Post Malone, Ed Sheeran, Adam Lambert, Shawn Mendes, Alessia Cara and Kelsea Ballerini, Variety posted.
Urban posted a note to Malone on Twitter, "had THE best time jamming with u Posty – let's hit that again somewhere! – KU."
Other big stars making appearances are John Legend, Jennifer Lopez, Josh Gobran and Yolanda Adams.
Lisa Marie Presley will make an appearance, as will Priscilla Presley in an interview. Steve Binder, director of the 1968 original special, is also slated to appear.
"I was just listening to John Legend one day and thought, he'd be perfect for A Little Less Conversation," Ehrlich told Variety. "Keith Urban personally requested Post Malone for a duet on Baby What You Want Me to Do, a section of the show which recalls the part when Elvis and his band were just casually playing together onstage. When I asked Post Malone about performing it, he said, 'Oh, yeah, the Jimmy Reed song.'"
Among the other numbers slated are Lambert's cover of Blue Suede Shoes, Mendes singing Hound Dog, Lopez belting out Heartbreak Hotel, Groban's operatic take on It's Now or Never, plus Underwood and Adams' gospel tribute.
"Elvis defined pop culture in the '50s with his voice, style and swagger," said Lambert, who slayed in December on the 2019 Kennedy Center Honors with his soulful, mind-blowing rendition of Cher's Believe. "He was one of the first icons I ever listened to, so to take the stage during this anniversary tribute feels like a big honor."
Two days before the special airs, on Feb. 15, Sony Music Entertainment's RCA/Legacy Recordings will release The Best of the '68 Comeback Special, a new album, a condensed version of a seven-disc boxed set released in November that includes all the taped recordings from the new tribute show.
The new album is a collection of Presley's performances from the original 1968 show – and also includes CD the updated guest-heavy take on If I Can Dream, reported Rolling Stone.
Variety provided a list of all scheduled performances in the Elvis All-Star Tribute :
Trouble/Guitar Man – Blake Shelton
Hound Dog – Shawn Mendes
Baby, What You Want Me to Do – Keith Urban & Post Malone
Burning Love – Keith Urban
Jailhouse Rock – John Fogerty
Can't Help Falling in Love – Ed Sheeran
Always on My Mind – Kelsea Ballerini
Heartbreak Hotel – Jennifer Lopez
One Night – Darius Rucker
Suspicious Minds – Blake Shelton
Love Me Tender – Alessia Cara
Memories – Mac Davis
A Little Less Conversation – John Legend
Are You Lonesome Tonight – Little Big Town
Blue Suede Shoes – Adam Lambert
Love Me – Pistol Annies
Hits Medley -- That's All Right, Don't Be Cruel, Blue Suede Shoes – Mac Davis, Post Malone, Little Big Town, Darius Rucker & Blake Shelton
Gospel Medley -- How Great Thou Art, He Touched Me, You'll Never Walk Alone – Carrie Underwood and Yolanda Adams
Little Sister – Dierks Bentley
It's Now or Never – Josh Groban
If I Can Dream – Elvis Presley, Carrie Underwood, Shawn Mendes, Post Malone, Darius Rucker, Blake Shelton