Who Are the Sweden Democrats? Far-right, Anti-Islam Party Could Win a Majority in Upcoming Elections
Sweden will hold elections in early September, and opinion polls show that a far-right, anti-immigration party has a chance of winning a majority.
Socialists and left-wing parties, particularly the center-left Social Democrats, have dominated Sweden's political scene for around a century. But the Sweden Democrats, an anti-Muslim, Euroskeptic party with roots in white supremacist and neo-Nazi factions, could win as much as 25 percent of the vote. If that happens, they could dominate Sweden's 349-seat parliament.
It would be a dramatic change for a country that has remained a beacon of tolerance and progressive politics on a continent witnessing the re-emergence of far-right populism. Sweden's last elections, held four years ago, saw the parliament dominated by left-leaning parties like the Social Democrats and the Green Party.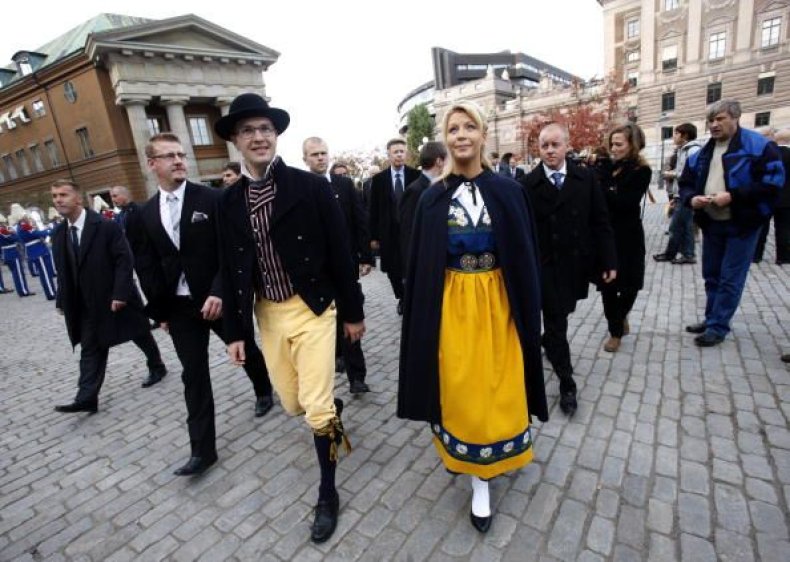 But as in Germany, Sweden's decision to take in a record number of refugees during the 2015 migrant crisis has moved some voters to the right. This country of 10 million inhabitants accepted almost 200,000 migrants over the past few years, one of the largest numbers per capita worldwide.
The Sweden Democrats argue that this was a mistake. Its followers promote the preservation of traditional handicrafts and food in order to preserve what they perceive as Sweden's traditional culture, and they rail against a Muslim invasion of Sweden. They have called for a Brexit-like referendum on whether Sweden should leave the European Union.
Jimmie Akesson, a 39-year-old who has led the party since 2005, has called the EU "a large web of corruption" and pledged that a "Swexit" referendum would be held as early as September if his party wins a majority next month.
Like other far-right parties in Europe, the group has claimed that Muslim immigration is responsible for violence and a rise in crime, but official statistics cast doubt on that claim.
Steve Bannon, the former White House chief strategist, is trying to launch a foundation to unite Europe's far right and has reportedly met with members of the Sweden Democrats.
Swedes living abroad already started casting their votes on Thursday. Around half a million Swedes, or around 2 percent of the electorate, live outside the country and are eligible to vote in a Swedish embassy or consulate.
The outcome of the elections is far from certain. Some polls conducted over the past several weeks have projected that the Sweden Democrats could win just 16 percent of the vote. Even so, they are likely to play an important role in coalition building and will likely shift the country's government to the right, although some left-leaning parties have said they would refuse to join them in a coalition.