William Nordhaus and Paul Romer: U.S. Duo Win 2018 Nobel Prize for Economics
William Nordhaus and Paul Romer have been awarded the 2018 Nobel Prize in economics for their work on how climate change and technology affect the economy.
The Royal Swedish Academy of Sciences said that Nordhaus, a professor at Yale, was the first person to come up with a model that outlined the links between growth and global warming.
Romer, a professor at New York University's Stern School of Business, was able to show how economic forces shape innovation, the academy said. His concept is the basis for what is called "endogenous growth theory."
"Their findings have significantly broadened the scope of economic analysis by constructing models that explain how the market economy interacts with nature and knowledge," the academy said in a statement.
Nordhaus's model examined how climate policy interventions, such as carbon taxes, can affect the global economy.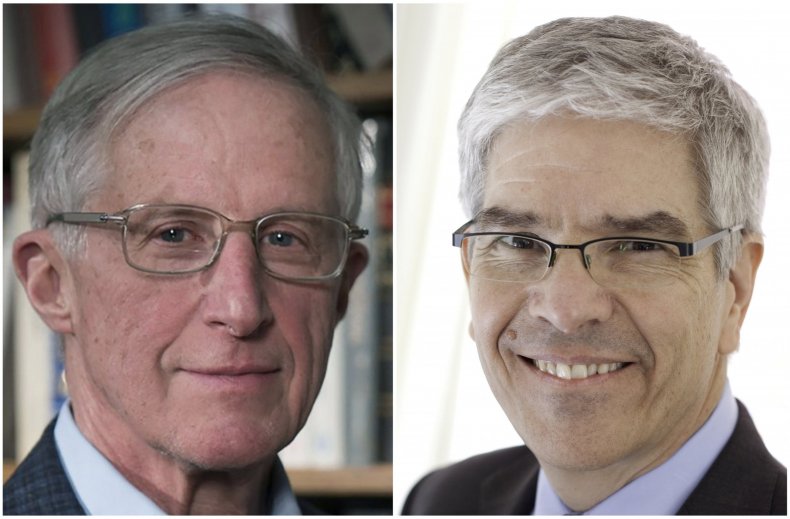 His award comes on the same day that the United Nations warned that governments must make "far-reaching and unprecedented changes" to avoid disastrous levels of global warming. The Intergovernmental Panel on Climate Change outlined what is at stake in the world's bid to limit global temperature rise to 1.5 degrees Celsius.
Romer was the World Bank's chief economist, a post he left after clashes with colleagues over the language used in its reports. He also stirred controversy with his claims that Chile's economic ranking may have been manipulated for political reasons under Michelle Bachelet, its former socialist president, the BBC reported.
Romer told reporters on Monday: "We can absolutely make substantial progress protecting the environment and do it without giving up the chance to sustain growth."
Tyler Cowen, an economics professor at George Mason University, wrote on his blog that the pair shared ideas about the nature of wealth, and how nations and societies fare at the macro level.
"These are two highly relevant picks. Think of Romer as having outlined the logic behind how ideas leverage productivity into ongoing spurts of growth, as for instance we have seen in Silicon Valley. Think of Nordhaus as explaining how economic growth interacts with the value of the environment," he wrote.
American economist Justin Wolfers tweeted, "At one level, this prize doesn't seem like an obvious combination—both are somewhat related to modern growth theory, but not in any particularly coordinated or similar fashion.
"But the Nordhaus-Romer pairing makes sense, because they each point to contradictions at the heart of capitalism. It's all about market failure. Left alone, markets will generate too much pollution (Nordhaus) and too few ideas (Romer)," Wolfers wrote.