Who Are the World's Biggest YouTubers, the Huge Celebrities You've Likely Never Heard Of?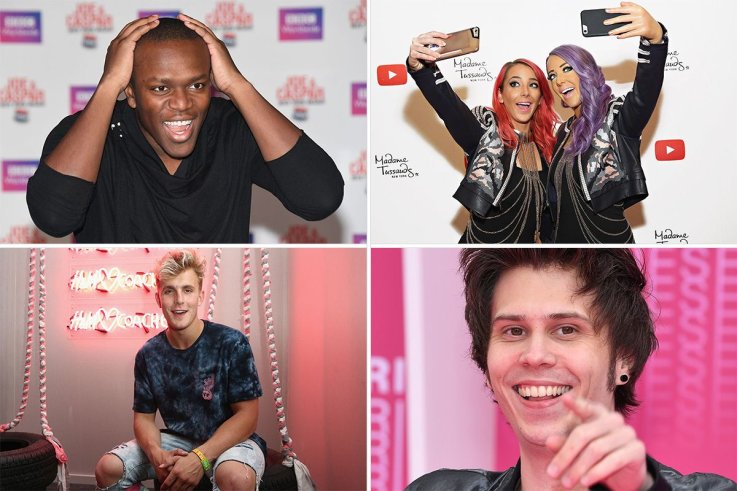 Viewing habits are rapidly changing. Rather than gathering around the TV as a family, teens and young adults are now twice as likely to be found watching internet video, according to a survey from digital media firm Defy Media.
With 13-to-24-year-olds watching 12.1 hours of video per week on YouTube and social media, young people have fostered a brand of celebrity that has blossomed unbeknown to their clueless parents—the YouTuber.
Generally young, perky, and hungry for hits, the average YouTuber tends to create content that is both relatable and extreme—sometimes with disastrous consequences.
They're all chasing one thing—big advertising bucks. The top one percent of creators attract up to 42.1 million views per month in 2016, research shows, allowing popular uploaders to monetize their videos.
This has bred a small pool of millionaires in their twenties—or even younger. A six-year-old named Ryan made $11 million in 2017 reviewing toys on his channel Ryan ToysReview.
These YouTubers rarely cross over into the wider realm of celebrity, unless they overstep the mark from attention-grabbing into truly scandalous. Recent examples include racist remarks and filming corpses from YouTubers PewDiePie and Logan Paul, respectively.
Yet even if the over-25s don't know who they are, they're instantly recognizable to the internet-savvy Gen Z, who grew up with the platform as a primary source of entertainment.
Considering that YouTubers upload 400 hours of video every minute, competition is fierce. A 2016 study found that the top 3 percent of channels got 90 percent of the viewership, but even being in that top three percent doesn't guarantee an income equivalent to minimum wage.
Using data from SocialBlade, we've listed the YouTube personalities who have managed to claw their way to the top of the video hosting platform's slippery pole, amassing the most subscribers on the way.
We've focussed on YouTube personalities alone, discounting groups of people, and accounts for people who are famous for non-YouTube related reasons, such as Justin Bieber and Ed Sheeran. These are the biggest YouTube celebrities you might never have known existed.