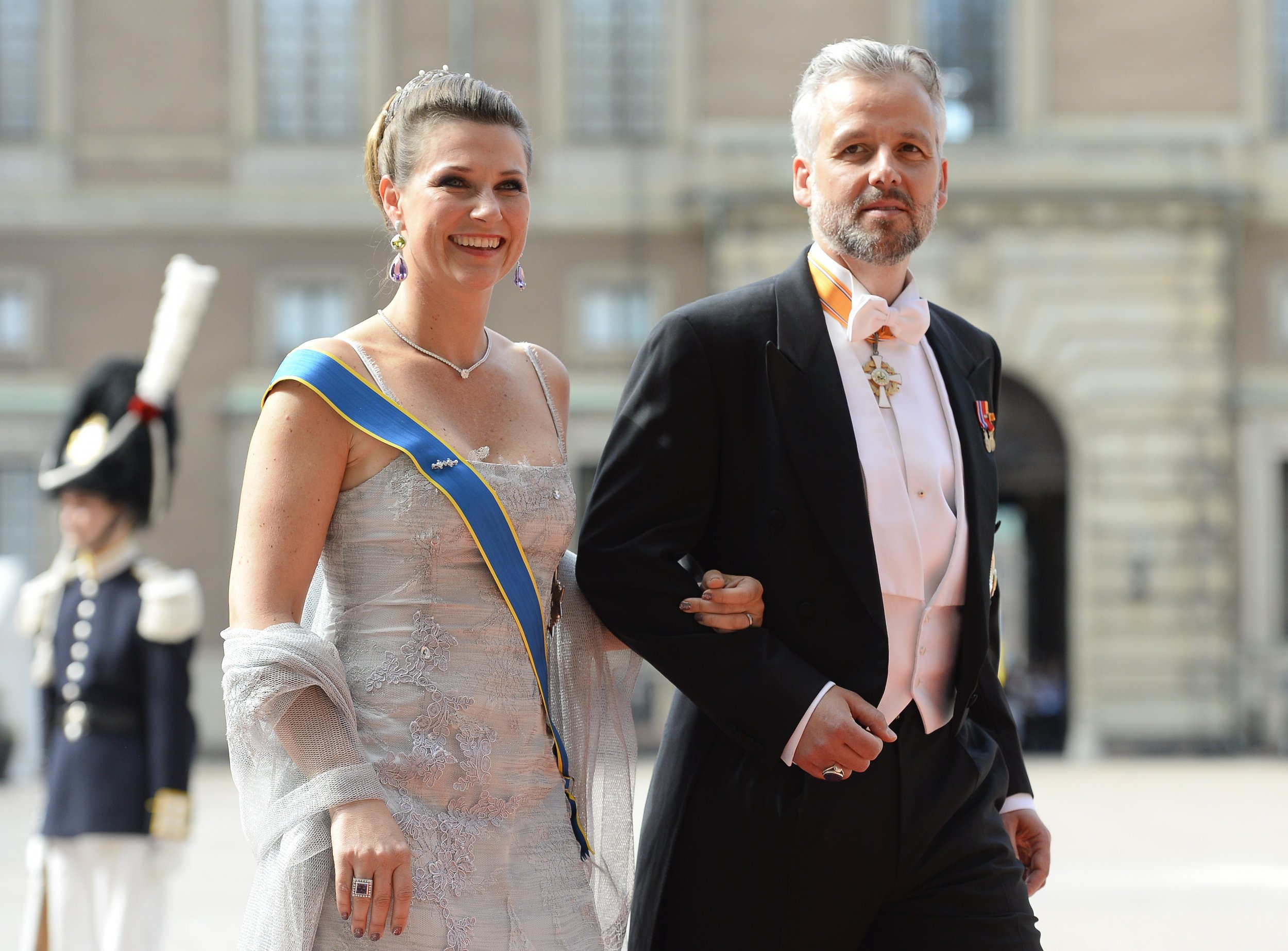 A man connected to Norwegian royalty came forward this week alleging actor Kevin Spacey groped him nearly a decade ago.
Ari Behn is the former son-in-law of King Harald V of Norway. Behn had been married to Harald's daughter, Princess Martha Louise, for 14 years, until the couple split last August. In an interview with the radio station P4, Behn said Spacey acted inappropriately at a Nobel Peace Prize concert in 2007.
"We had a great talk, he sat right beside me," Behn said, according to a translation from BBC News. "After five minutes he said, 'Hey, let's go out and have a cigarette.' Then he puts his hand under the table and grabs me by the balls."
According to the BBC, Behn deflected by saying, "Er, maybe later," and added, "My hair was dark at the time. I was 10 years younger and right up his alley."
Behn has three children with Princess Martha: Maud Angelica, 13; Leah Isadora, 11; and Emma Tallulah, 8. Behn is a writer who has produced novels as well as short stories, including a 1999 collection called Trist som faen, or Sad as Hell, that Goodreads described as "very well received."
The former son-in-law to the King is the latest person to come forward with an accusation of sexual misconduct against Spacey. The first was actor Anthony Rapp, who in October alleged that Spacey made an unwanted advance when Rapp was just 14 years old. In the days and weeks that followed, more than a dozen people have come forward with other accusations of misconduct against Spacey. The Old Vic theater, where the actor served as artistic director for more than a decade, has said it received 20 allegations of some sort of inappropriate behavior.
As the allegations have piled up, Spacey has been effectively exiled in Hollywood. He was fired from the last season of Netflix's House of Cards; the streaming service also scrapped other projects it had in the works with the actor. Director Ridley Scott also eliminated Spacey entirely from his forthcoming film All the Money in the World, hiring Christopher Plummer to replace Spacey and reshooting all of Spacey's scenes.