Who Is Ari Lennox? Everything We Know About the 'Shea Butter Baby' Singer Trending on Twitter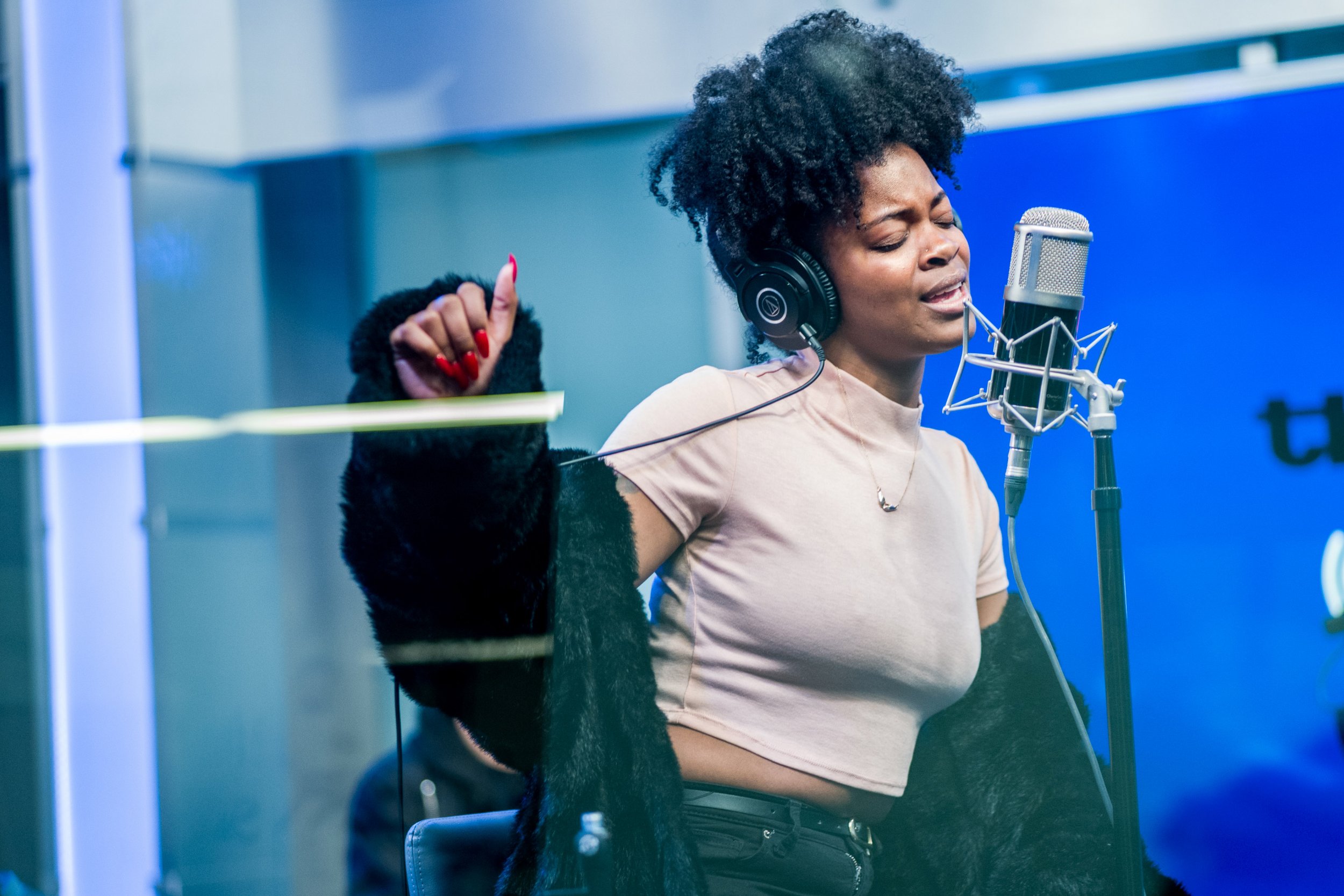 Step aside Ms. Grande, there's a new Ari in town.
Ever since her debut album, Shea Butter Baby, dropped Tuesday, Ari Lennox has been a trending topic on Twitter. The 28-year-old, born Courtney Shanade Salter, is already making waves within the music industry due to her loyal fanbase and famous record producer.
Born in Northern Virginia, Lennox signed to J. Cole's Dreamville Records in December 2015 after releasing music independently starting in 2012. Lennox officially entered the music scene in December 2016 after dropping her debut EP Pho and being featured in Cole's single "Change."
After the official debut of Shea Butter Baby, Cole called Lennox the "future" on Twitter.
"Ari Lennox [is] the future," Cole wrote. "Album outttttttttttttttttttttttttttt This s*** crazy."
Lennox's brother, Dexter Jordan also took to Twitter to show support for the album, seeing many have "waited for this moment."
"I love you @AriLennox," Jordan wrote. "My sister's debut album drops at midnight! Do you know how many people have waited for this moment for Ari Lennox? The die-hard fans since the YouTube days?! This is a celebration. AN ACCOMPLISHMENT. Reign queen!"
Prior to releasing her 12-track album, Lennox took to Instagram April 12 to announce upcoming tour dates, some already sold out.
See tour dates below:
May 12 – Phoenix, AZ (Crescent Ballroom)
May 13 – Santa Ana, CA (La Santa) Sold Out
May 15 – Los Angeles, CA (The Roxy Theatre)
May 16 – Santa Cruz (Atrium @ Catalyst)
May 17 – Oakland, CA (The New Parish) Sold Out
May 21 – Denver, CO (Marquis Theater) Sold Out
May 24 – Dallas, TX (House of Blues Dallas) Sold Out
May 25 – Houston, TX (venue TBD) Sold Out
May 26 – New Orleans, LA (The Parish Room)
May 28 – Orlando, FL (SoundBar.) Sold Out
May 29 – Atlanta, GA (Vinyl)
May 31 – Virginia Beach, FL (venue TBD)
June 1 – Roots Picnic (The Mann Center)
June 2 – Baltimore, MD (Baltimore Soundstage) Sold Out
June 4 – New York, NY (The Bowery Ballroom) Sold Out
June 5 – Boston, MA (Sonia Live Music Venue) Sold Out
June 7 – Grand Rapids, MI (The Stache)
June 9 – Chicago, IL (venue tbd)
June 10 – Detroit, MI (The Shelter) Sold Out
June 11 – Cleveland, OH (Grog Shop)
June 14 – Washington, D.C. (9:30) Sold Out
June 19 – New York City, NY (Bowery Ballroom)
June 21 – Charlotte, NC (The Underground Charlotte)