Who is Ashley Beckford, Former Infowars Employee Accusing Alex Jones of Sexual Assault And Racial Discrimination?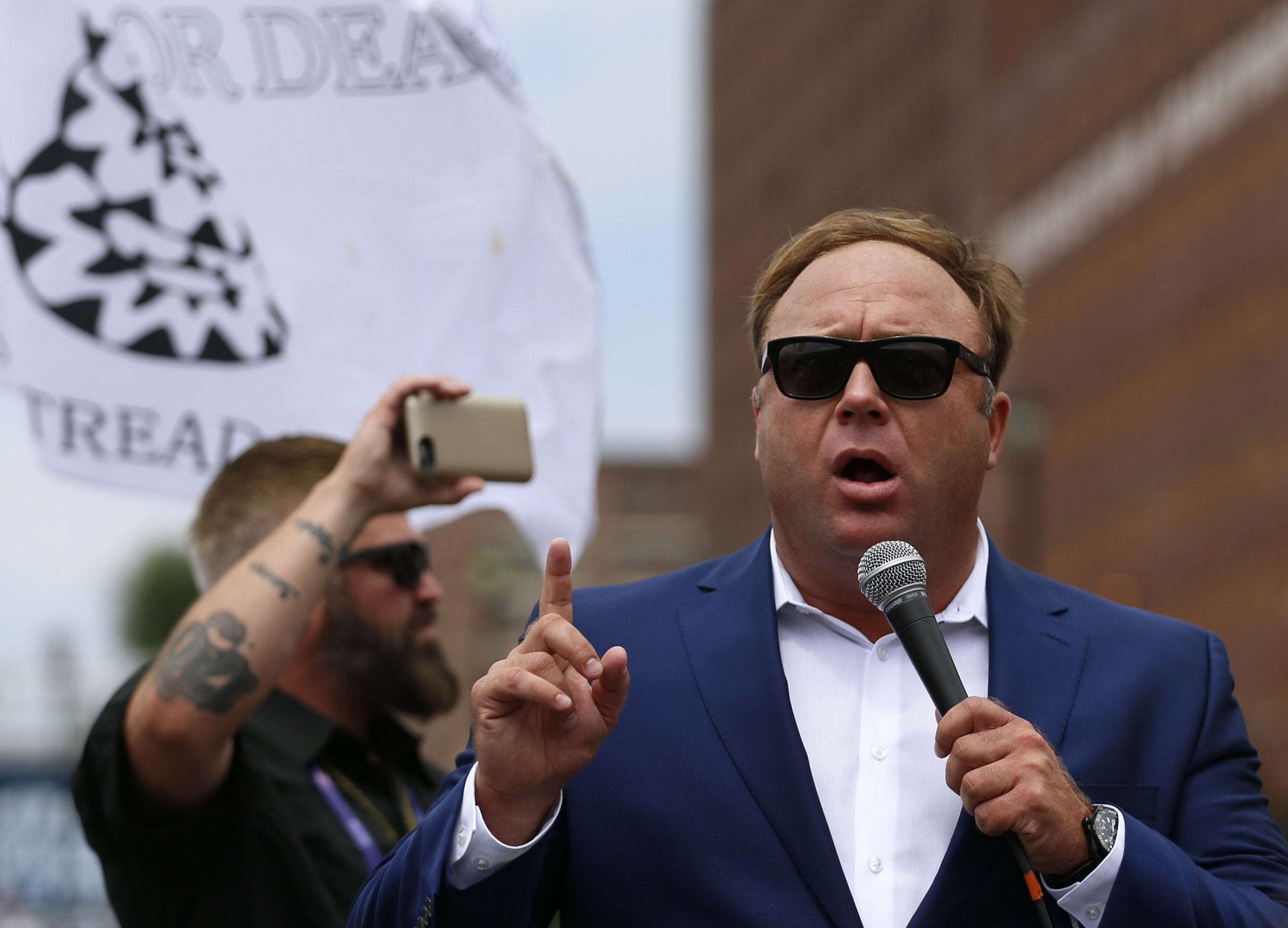 Accusations of sexual and racial discrimination against controversial Infowars owner and host Alex Jones have come to light following the publication of legal complaints by former staff.
The Daily Mail has published complaints to the Equal Employment Opportunity Commission (EEOC) by former employee Rob Jacobson, who claims he was unfairly dismissed last May after enduring a culture of discrimination and harassment, and Ashley Beckford, a former production assistant on the show.
Related: Florida shooting conspiracy theories land Alex Jones, Infowars in hot water with YouTube
Beckford reportedly joined Infowars' parent company Free Speech Systems in June 2016 where she said discrimination against her began almost immediately, culminating in sexual assault by Jones himself.
According to the EEOC complaint, the former Infowars employee claims Jones groped her bottom while pretending feel sympathy over an incident she had been involved in.
During the incident, Jones is also accused of making racially charged comments to others in the room. "Who wouldn't want to have a black wife?" he asked.
"I felt embarrassed and nervous, but I knew that he had specifically touched my behind at that moment as a sly come-on that other people may not notice," Beckford said of the incident.
In multiple allegations Beckford, an African-American, has said she was referred to with racial epithets such as "coon" by one senior manager and mocked for her skin tone. At the same time Beckford says she was also passed over for promotion to positions that would match the salaries of her peers and coworkers.
Beckford, who was fired in April 2017, says she was "subjected to harassment and racial slurs by [Jones's] management and some peer colleagues, as well as subjected to sexual harassment and a hostile, sexually offensive work environment."
The complaints by both Beckford and Jacobson paint a picture of an a abusive and discriminatory workplace. Jones reportedly spent much of his time in the office "endlessly leering … creating a disgusting, hostile environment."
Jacobson was relentlessly ridiculed by staff at Infowars, where he worked for 13 years, who routinely used anti-Semitic slurs against him. He was called "The Jewish Individual" or "Resident Jew."