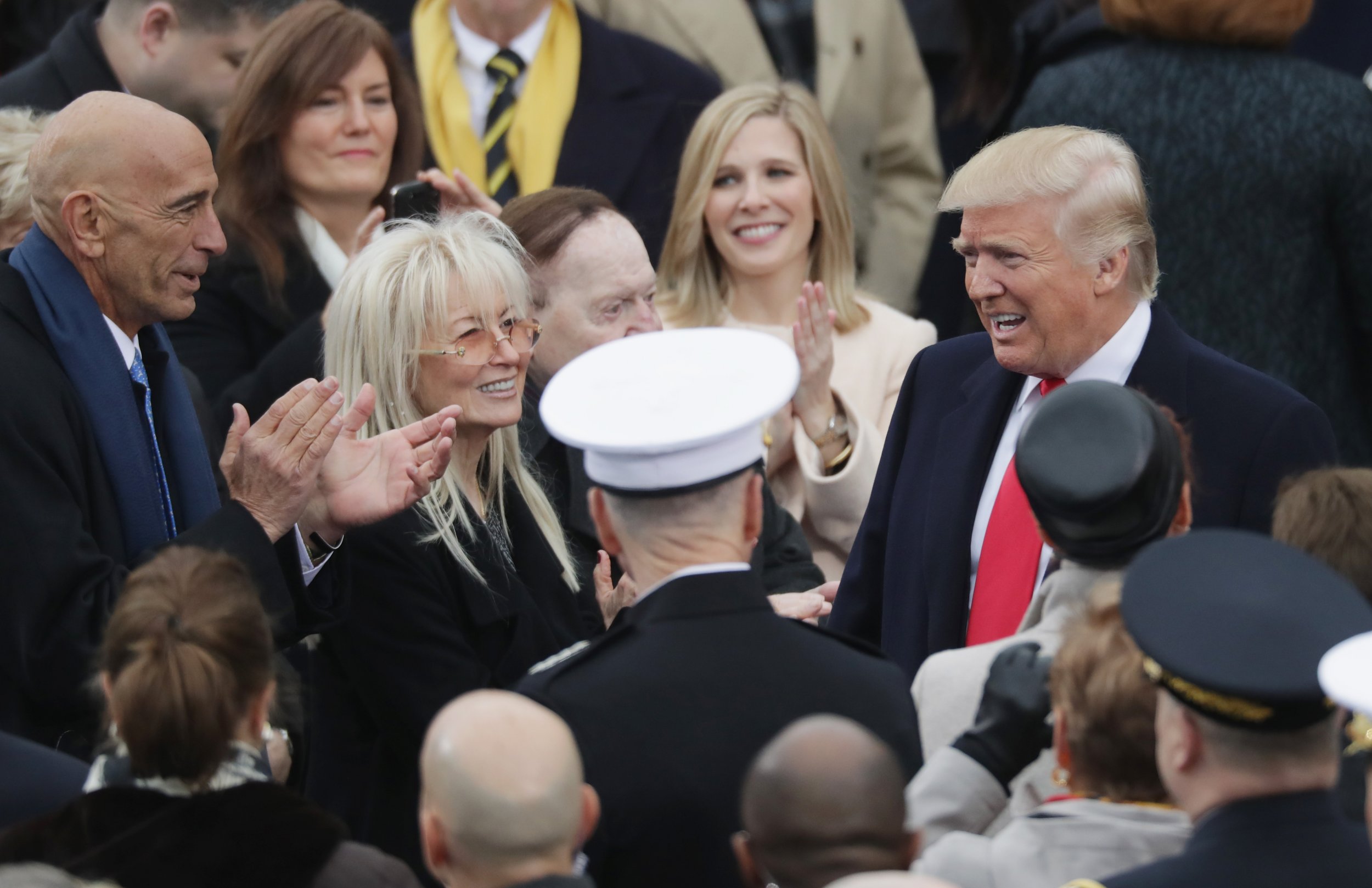 A decades-old friend of President Donald Trump reportedly helped the Republican candidate and his new administration build relations with Saudi Arabia and the United Arab Emirates and has even faced questions from the special counsel investigating Russia's meddling in the 2016 election that saw Trump take the White House.
Tom Barrack, a Lebanese American who's close relationship with Trump dates back to the 1980s, has had long-standing business ties to both Arab kingdoms and used his influence with then-candidate Trump to pull back part of a Republican platform that would have blasted the Saudis over a report on the September 11, 2001 terrorist attacks, The New York Times reported Wednesday.
The report, based on emails sent between Barrack and an UAE ambassador from an anonymous group against the Emiratis' foreign policy, also detailed how Barrack set up an initial meeting between Trump's son-in-law turned White House senior adviser, Jared Kushner, and the same ambassador during the 2016 campaign.
Barrack, 70, served as a major fundraiser for Trump's campaign and later served as chairman for the president's inauguration.
Barrack was also the one who recommended embattled former Trump campaign manager Paul Manafort to Trump. Manafort is facing federal indictments handed by Special Counsel Robert Mueller's investigation on charges of money laundering, failing to file as the agent of a foreign nation and conspiracy.
Barrack was interviewed by special counsel investigators in December, a spokesman told The Times. But he was told he was not a target of the probe and the questions involved Manafort and Rick Gates, Manafort's former business partner, an unnamed source familiar with the questioning told The Times.
In April 2016, the UAE ambassador, Yousef al-Otaiba, contacted Barrack asking about Trump's tough rhetoric against Muslims throughout his campaign. "Confusion about your friend Donald Trump is VERY high," Otaiba wrote.
Barrack later replied, referring to Trump: "He also has joint ventures in the UAE!"
In another email dated May 26, 2016, Barrack introduced Otaiba to Kushner and sang his praises.
"You will love him and he agrees with our agenda!" Barrack wrote.
Barrack's efforts may have resulted in billions for his global real estate and investment firm, Colony NorthStar. Since Trump took down the Republican nomination, the firm has received more than $7 billion in investments. And 24 percent of those funds have stemmed from the Saudis or Emiratis, according to The Times, citing an unnamed executive.
And Barrack has even publicly weighed in on Trump's decisions and comments about the Middle East before. In October of last year, he told The Washington Post he disagreed with Trump's travel ban on predominantly Muslim countries and chastised Trump for appealing to his base of supporters.
"He thinks he has to be loyal to his base," Barrack said. "I keep on saying, 'But who is your base? You don't have a natural base. Your base now is the world and America, so you have all these constituencies; show them who you really are.' In my opinion, he's better than this."
Barrack also said: "I tell him all the time: I don't like the rhetoric."