Who Is Behind World Record Egg? 5 Predictions After Instagram Account Issues Statement
January 4 was the day the Internet was introduced to an egg with a mission: to dethrone Kylie Jenner as the most-liked Instagram picture.
"Let's set a world record together and get the most liked post on Instagram. Beating the current world record held by Kylie Jenner (18 million)! We got this," the photo's caption read.
Since the photo's posting, the photo of a single egg with white background collected over 36 million likes. Since the World Record Egg's victory, fans received a statement Sunday from the account.
"This is a madness. What a time to be alive," the statement read. "Thank you so much for all of your support and messages. I'm gonna try and get back to as many as you as possible. But for now, I need sleep."
"It doesn't end here though, we're only just getting started."
But the real question remains: who is behind the egg? While the person behind the account has not revealed themselves, here are some predictions:
Member of the Kardashian-Clan
This could all be a joke within the Kardashian, Jenner family. Could it be possible that one of Kylie's own sisters was the mastermind? Or, could it be mother Kris Jenner?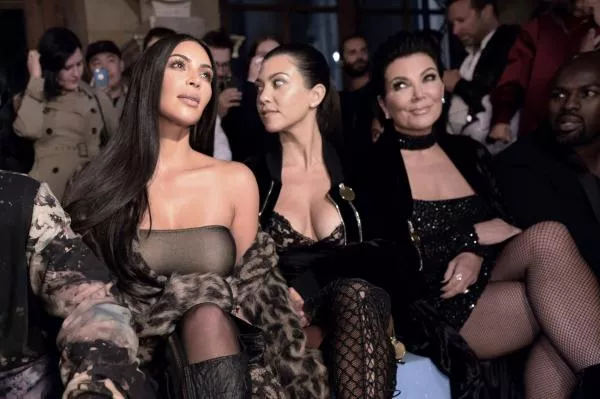 Blac Chyna
While there is a possibility this egg-account could've been made in a joking manner, there is also the chance some malice was involved.
The 30-year-old model became involved with the Kardashian family when news broke of her relationship with Rob Kardashian in 2016. A turbulent relationship resulted between Chyna and the tight-knit family. Shortly after the birth of the couple's child Dream, Chyna and Rob broke up and things have since calmed down.
But could drama still be brewing behind the scenes?
Tyga
If you're well-versed in Kardashian relationship drama, Jenner's history with Tyga isn't anything new. The 21-year-old dated the rapper on and off for 3 years and broke up for good early 2017.
When rumors of Kylie's pregnancy began circulating, Tyga claimed he was the father in deleted Snapchat videos. There may be a chance that Tyga wanted to dethrone the picture of Jenner's daughter, Stormi as revenge.
Nicki Minaj
The "Good Form" rapper seemed to have a feud with both Kylie and her baby-daddy Travis Scott. The drama supposedly started in August when Scott's "Astroworld" took the No. 1 spot, ahead of Minaj's "Queen."
"I put my blood sweat & tears in writing a dope album only for Travis Scott to have Kylie Jenner post a tour pass telling ppl to come see her & Stormi. lol. I'm actually laughing," Minaj tweeted.
The two also had an awkward encounter last year's VMA's. In a video published by TMZ, Jenner looks to intentionally turn around and head in the opposite direction when in sight of Minaj. It was also reported that Jenner and Scott's seats were moved from behind Minaj at the request of the "Astroworld" rapper.
With drama already accumulating, was Minaj wanting the final say?
Piers Morgan
The 53-year-old British journalist has previously been extremely open about his hatred of the Kardashian, Jenner family.
You may want to believe that a newborn baby is shielded from haters — unfortunately not when it comes to Morgan. During his appearance on Good Morning Britain, shortly after Stormi's birth announcement, Morgan made sure it was clear that he did not approve of the name: "People will say, 'What's your name?' 'Stormi.' 'No not the weather, what's your name?'"
"You like it? You would call one of your children Stormi?" Morgan continued when his co-host voiced her approval of the unique name.
Since Morgan is known for not liking the Kardashians and has already made jokes toward Jenner's baby, he is definitely a top contender as the mastermind.
{{#isDisplay}} {{/isDisplay}}