Who Is Ben Fields, the Police Officer Filmed Flipping a Spring Valley High School Student?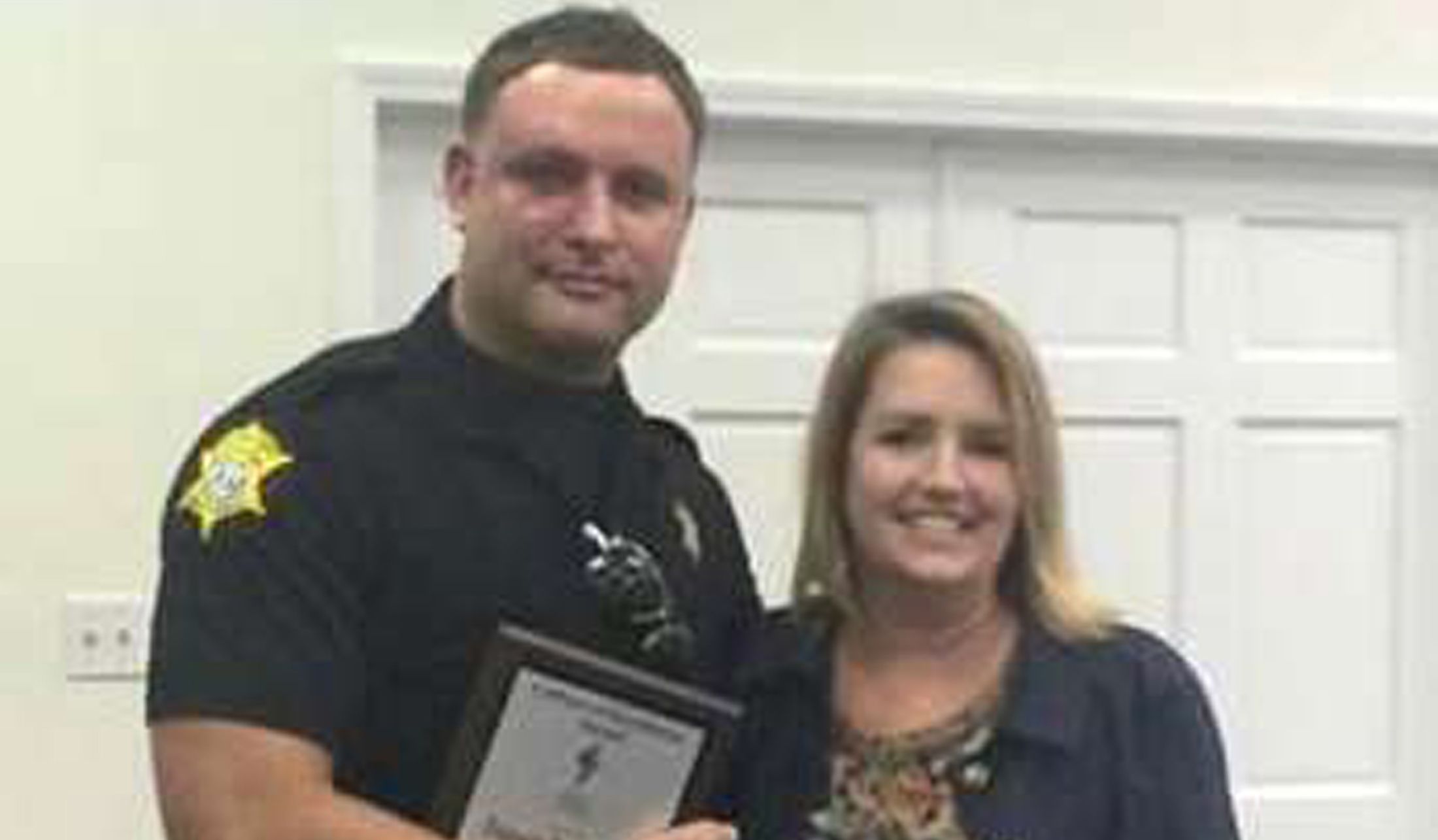 Updated | The police officer filmed flipping over and dragging a black female student at a South Carolina high school this week has a history of being sued after violent encounters, and as of Tuesday, he is facing an investigation by the FBI and U.S. Department of Justice over the videotaped incident after it went viral online.
Ben Fields, the Richland County sheriff's senior deputy who was caught on video during the incident at Spring Valley High School, joined the sheriff's department in 2004 and became a school resource officer in 2008, assigned to two schools in Richland School District Two. He has been suspended without pay as a result of the incident, Sheriff Leon Lott said at a press conference on Tuesday.
"The student was wrong in what she did, but do her actions meet the level of what this officer did? That's what we will decide," Lott said, adding he is unsure if race was a factor in the incident.
A year prior, Carlos and Tashiana Martin had filed a suit against Fields, another deputy and the county's sheriff over an October 2005 incident. According to the suit, Carlos Martin claimed Fields questioned him in an apartment parking lot as to whether he was the "cause of excessive noise complained of by a resident" in Martin's neighborhood in Columbia, South Carolina. Martin said he was not, as he had been driving home from work. In their interaction, Martin referred to Fields as "dude," agitating the officer, the lawsuit states.
"Despite...Martin's attempts to assure the deputy that he intended no disrespect, Deputy Fields nevertheless became increasingly angry. Deputy Fields' unprovoked anger escalated to the point that he grabbed...Martin, slammed him to the ground, cuffed him, began kicking him and chemically maced him until his clothing was drenched and the contents of the can of mace was depleted," the lawsuit reads.
Tashiana Martin alleges she had been documenting the incident on her cellphone and claims Fields directed another deputy to take it from her.
"Tashiana Martin was thrown against a vehicle, handcuffed, and forcibly thrown to the ground and eventually thrown in the police car.... While being transferred to the transport wagon, Deputy Fields made ridiculing and suggestive comments that he was going to take...Martin to a Motel 6," the lawsuit alleges.
Fields and the sheriff's department eventually won the suit. In an interview with the New York Daily News, Tashiana Martin's attorney, John Mobley, said his client had trouble proving use of excessive force in court.
"That was shocking. I was definitely shocked that the jury did not find in her favor," Mobley said.
In addition, Fields is currently facing a suit that will go to trial in January 2016, brought by Ashton James Reese over a February 2013 incident. Lawyers stated in the suit that Fields "recklessly targets African-American students with allegations of gang membership and criminal gang activity."
Reese, who was a student at Spring Valley High School, was expelled after a report filed by Field categorized him as a gang member, the lawsuit alleges. Reese's complaint also names the school district, Spring Valley's principal and school board members as defendants.
The gang activity at the school that Reese allegedly participated in was related to a gathering of students behind a Wal-Mart near the school.
"Defendant Fields states that the incident behind the Walmart was a 'huge gang fight.' Fields states that the fight was an attempt to unite three separate gangs at the school. Fields also states in his report that [Reese] 'was also identified by no less than four sworn statements and was seen on camera fighting,'" the suit says. According to Reese, he was never interviewed by Fields, was never a gang member, and was not provided the four statements Fields referred to.
Despite these two incidents, Fields received a Culture of Excellence award from Lonnie B. Nelson Elementary School in Richland School District Two in November 2014. "[Fields] has proven to be an exceptional role model to the students he serves and protects," a newsletter from earlier this year states.
"We're going to look at everything he's done in the past, but the main thing we're going to look at is what happened today. That's the most important thing. The stuff in the past means something, but what he did today and how he did it that's what is going to influence me on my decision," Sheriff Leon Lott told WISTV, referring to the recent video.
An online petition organized by Color of Change calling for Fields to be fired now has several thousand signatures, the group said on Tuesday.
This story has been updated to include new information about the incident.