Who Is Ben Simmons? Kendall Jenner's Reported Boyfriend Explained for Non-NBA Fans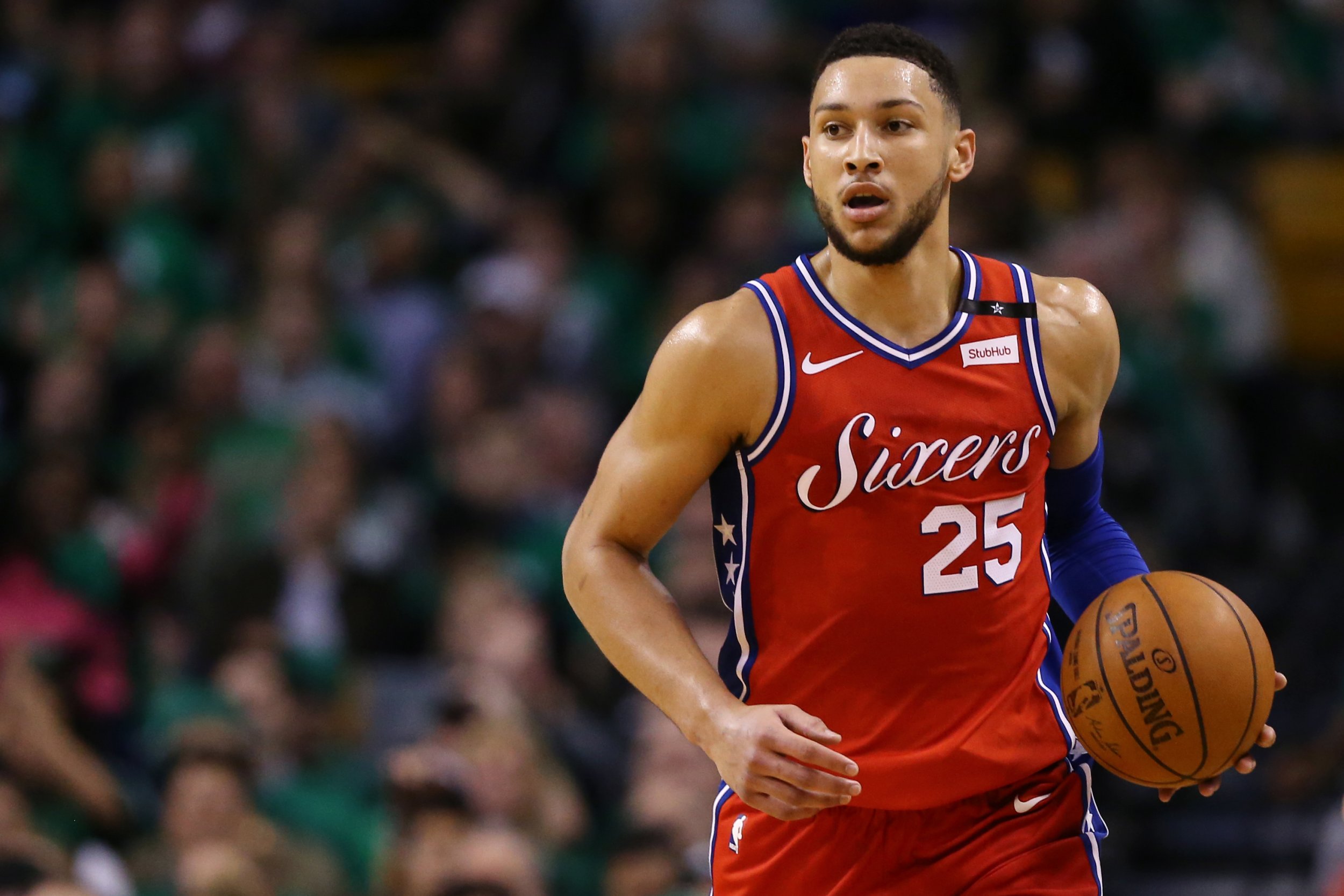 For non-NBA fans, it would be forgiven if you weren't quite sure what to think after hearing the reports that a basketball player named Ben Simmons was dating Kendall Jenner. If you asked "Who?" we've got you covered.
Citing an unnamed source, Page Six exclusively reported this week that the two had been a couple for a few weeks and that they were recently spotted together at a restaurant in New York City.
"They were smiling the night away with their friends," the source reportedly told Page Six.
For those well-versed in the Kardashian clan but not up to date on the latest NBA storylines, Simmons is an extremely talented young basketball star who plays for the Philadelphia 76ers. The 21-year-old is likely going to win the NBA's Rookie of the Year award after showing remarkable athleticism while playing the point guard position—typically reserved for shorter players—despite being 6-foot-10. In just his first NBA season, he averaged about 16 points per game with about eight rebounds and assists per game.
Simmons comes from a basketball family. His father, Dave, played professionally in Australia, which is where Simmons grew up. He was a top basketball recruit as a teenager and played a season at Louisiana State University before being drafted into the NBA by Philly in 2016. After missing a season because of an injury, Simmons has flourished in the NBA. But he still reportedly has a small inner circle and has described missing spending time with his loved ones.
"Family," Simmons told Fox Sports Australia early this year when he was asked about what he missed from his pre-NBA life. "Having my family around all the time, and being able to be with them."
Simmons is, however, seemingly close with his teammates in Philly as well as NBA superstar LeBron James. The two apparently met when Simmons was just 15 years old and attending one of James's camps. Years later, the Sixer often works out with The King and is represented by the sports agency started by James's business partner. "He gives me a lot of advice if I ever need it," Simmons told ESPN about James in 2015. "He looks out for me, and he's one of those people you have to have as a mentor because he's one of the best players in the world."
Friendships aside, Simmons's romantic life has made headlines before he reportedly coupled up with Jenner. He previously dated singer Tinashe, who called him her "little boo thang" before the couple went official in March.
Simmons should have some free time to nurture his reported relationship with Jenner since the Sixers lost in the NBA playoffs this month to the Boston Celtics. Despite the disappointing end to the season, Simmons has looked like one of the best players in the world in his first season and seems destined to become a superstar in the league.