Who Is Benjamin Obadiah Foster? Man on Run After 'Evil' Attack on Woman
Oregon police officers are asking for help from the public in their search for Benjamin Obadiah Foster, an "extremely dangerous" kidnapping and torture suspect who has been evading capture for nearly a week now.
The 36-year-old man is accused of brutally beating and kidnapping a woman in southwest Oregon for a "protracted amount of time" before investigators found her unconscious in a residence in Grants Pass on January 24.
At the time of her rescue, the woman reportedly had seven broken ribs, two black eyes and abrasions to her wrists and ankles from being tied up. As of Sunday, she remained in a critical condition at a local hospital, according to authorities.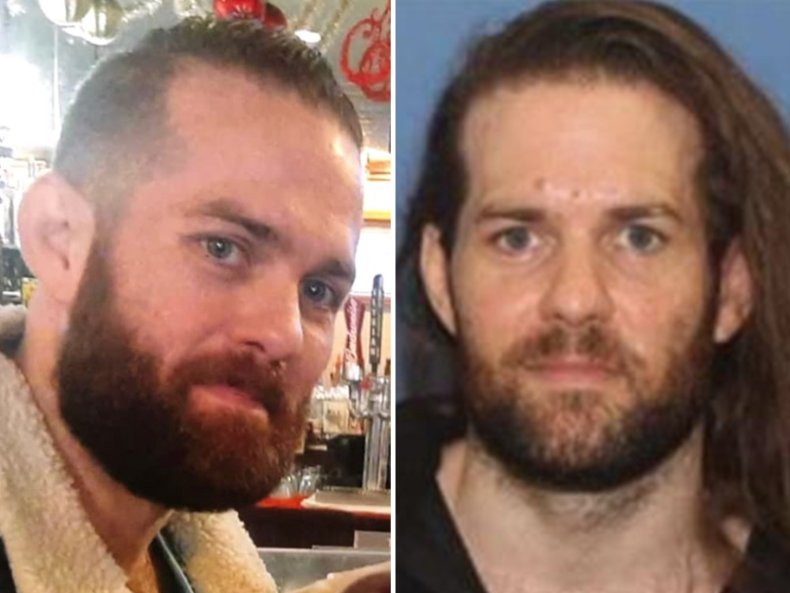 Foster is accused of trying to kill the woman after "intentionally torturing" her and then leaving her "in a place where she was not likely to be found," as reported by KDRV, the TV station that first got access to the charging documents.
The 36-year-old man—who has been identified as the only suspect in the case—was already on the run by the time that officers found the woman.
Police said that he "likely received assistance in fleeing the area," and Grants Pass Police Department reported arresting a 68-year-old woman for "Hindering Prosecution"—meaning she allegedly used force, deceptions, or intimidation to prevent or obstruct Foster's capture and arrest.
According to court documents accessed by the Associated Press, the arrested woman—Tina Marie Jones—had followed the suspect in a vehicle on Thursday as he drove to a remote location in Wolf Creek and then sent his 2008 Nissan Sentra over an embankment. Court documents report that the woman then gave Foster a ride to the property that was raided by authorities searching for the suspect on Thursday night.
Officers have warned that Foster has been active on dating apps to avoid capture or to lure potential new victims, and have urged the public to send in tips on his whereabouts or potential sightings.
In a statement released on Sunday, authorities warned the public that Foster—a white man with blue eyes, long brown hair, and a beard—might change his appearance to avoid being recognized.
Police added that people should not approach the "extremely dangerous suspect," who they suspect could be armed, and instead call 911 immediately.
Very little is known of Foster's personal life. He's originally from Oregon, and police said he's trained in mixed martial arts. However, though not much is known about Foster, his criminal record paints a dark and concerning picture.
The suspect was arrested in Nevada in 2019 for holding another woman—reportedly his then-girlfriend—captive in Las Vegas for weeks before she managed to escape. According to court records mentioned by local newspaper, the Review-Journal, Foster was charged with first-degree kidnapping resulting in substantial bodily harm, coercion with force, assault with a deadly weapon and domestic battery with strangulation in October 2019.
After pleading guilty in August 2021 to one felony count of battery and a misdemeanor count of battery constituting domestic violence, he was sentenced to two-and-a-half years in prison, but had already served more than two years in jail awaiting trial. He was then released from custody on April 3, 2021.
When he was arrested for the Las Vegas kidnapping, Foster was serving a suspended jail sentence with community service for carrying a concealed weapon without a permit, as reported by Heavy.
But the 2019 case wasn't the first in which Foster was found to have been violent toward women. The suspect was arrested on domestic violence charges in 2015 and 2018, according to Clark County court records mentioned by magazine Heavy.
Talking to the Associated Press last week, Grants Pass Police Chief Warren Hensman said that it was "extremely troubling" Foster wasn't behind bars.