Who is the Best Batman? Fans Furious After Adam West Not Included in Poll
Beloved comic book superhero Batman has been played by a number of different actors on screen over the years, from Michael Keaton in the stylized gothic world of Tim Burton's films, to Christian Bale in Christopher Nolan's more stripped down and gritty take on the Dark Knight. But in a new poll that asked which iteration of the Caped Crusader was their favorite there was a surprising omission on the list—Adam West.
The Hollywood Reporter and Morning Consult Poll worked together to ask the public who was their favorite Batman, with Christian Bale narrowly beating Michael Keaton with a favorability rating of 39 percent compared to 38 percent respectively. Lower down the list was George Clooney with a 19 percent favorability rating, followed by Ben Affleck on 18 percent and Val Kilmer on 17 percent.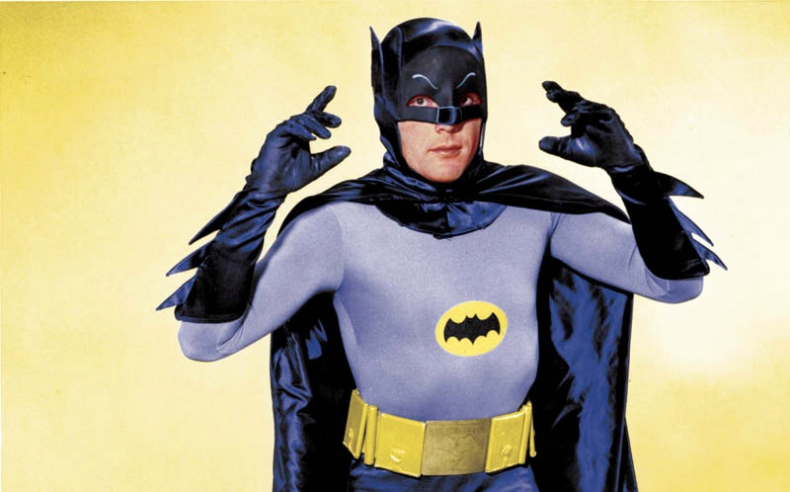 The poll only asked people to rate the five actors who have played Batman in the past 30 years, leading people online to complain that Adam West, who played the superhero in the 1960s Batman TV series and 1966 theatrical feature film, was not included.
Film writer Scott Weinberg tweeted: "Adam West's Batman no longer exists. THR says so."
Another person wrote: "Without Adam West there wouldn't be a Clooney, Bale, Keaton or Affleck Batman," while a third said: "Adam West is Batman. The rest are just playing for a very distant second place."
It wasn't just the omission of West that aggravated some fans, with others pointing out that Kevin Conroy, the voice of Batman in the 1990s cartoon show Batman: The Animated Series as well as a number of DC animated movies and the Batman: Arkham video game series, had been given the cold shoulder.
Film and TV critic Amon Warmann wrote: "Kevin Conroy >>>> Everyone else. You know it's true." while another posted "Y'all just gonna act like Kevin Conroy voicing Batman doesn't exist? His voicing is the absolute perfect fit."
The Hollywood Reporter commissioned the poll following the news that a new Batman movie is on the way, with Twilight star Robert Pattinson this time taking on the mantle of the billionaire crimefighter.
Both Pattinson and Mad Max: Fury Road actor Nicholas Hoult were screen tested for the role, and in another poll The Hollywood Reporter asked the public which movie stars would they prefer playing Bruce Wayne. While Hoult was narrowly favored among those in the 30-44, 45-54 and 55-64 age brackets, Pattinson was the overwhelming favorite choice among young people, with those aged 18-29 backing the 33-year-old English actor by 42 percent to Hoult's 30 percent.
Currently in pre-production, The Batman will star Pattinson and be directed by Cloverfield and Dawn of the Planet of the Apes filmmaker Matt Reeves. The movie, set in the DC Extended Universe, is due to be released in theaters on June 25, 2021.