Who Is Beth Wilkinson? Attorney Defending Brett Kavanaugh Once Represented Hillary Clinton Aides
Attorney Beth Wilkinson now finds herself at the center of the biggest story in America after being hired by Donald Trump's Supreme Court nominee Brett Kavanaugh to handle his defense after he was accused of sexual assault by Christine Blasey Ford.
Since Wilkinson was hired, two more women have come forward with public allegations of sexual misconduct, including Kavanaugh's former Yale classmate Deborah Ramirez as well as Julie Swetnick, who claims to have observed Kavanaugh at parties where women were drugged and raped. The judge has denied each of these allegations, calling the latest accusation "ridiculous" and something from the "Twilight Zone."
Wilkinson, of the law firm Wilkinson Walsh and Eskovitz, has prosecuted a number of high-profile cases. One of her past clients includes former Representative Harold Ford Jr., who was accused of inappropriate sexual behavior when he was fired from Morgan Stanley. Morgan Stanley later exonerated Ford Jr. of any allegations of sexual assault and said that the accusations were not the reasoning behind his termination.
Wilkinson also represented the National Football League in concussion-related lawsuits.
Before becoming a lawyer, Wilkinson served in the army for four years and earned the rank of captain. After serving her country, she joined the Justice Department and received the agency's highest honor, the Attorney General's Exceptional Service Award, twice. She won the award the second time for her work on the Oklahoma City Bomber case, where she argued for giving Timothy McVeigh the death penalty.
In 2016, Wilkinson represented four Hillary Clinton aides in the FBI's investigation of Clinton's use of a private email server while she was Secretary of State.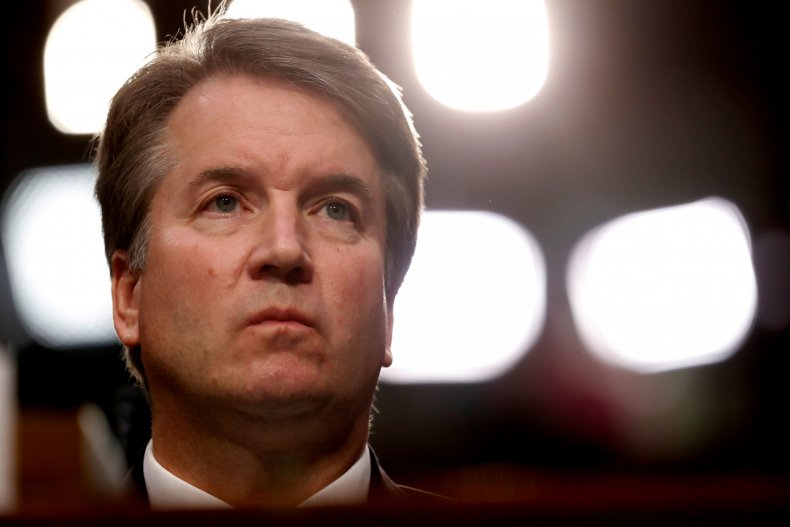 Wilkinson has been married to former Meet the Press anchor David Gregory since 2000.
Days before Ford's testimony in front of the Senate Judiciary Committee, Wilkinson appeared on several news shows defending her client and insisting that he will not withdraw his nomination.
On CBS This Morning on Wednesday, Wilkinson said that key notes from Ford's polygraph test and therapy sessions have not been turned over. She added that the records are "very important" in order to corroborate Ford's claims that Kavanaugh sexually assaulted her.
"That's very important because apparently in those notes, there's a differing story about how many people were present at the party, there's no mention of Judge Kavanaugh," Wilkinson said.
In an interview with CNN on Wednesday, Wilkinson seemed to fumble her defense of the judge. In one instance she dismissed the accusers for not calling the authorities to investigate the alleged sexual misconduct, saying that any "lawyer worth their salt" would have immediately called the police.
But when asked if an FBI investigation should take place into all of the allegations made against Kavanaugh, Wilkinson said: "no, no, no."
Kavanaugh will appear before the Senate Judiciary Committee on Thursday after Ford gives her testimony.
In his opening statement, which was released prior to the hearing, Kavanaugh will say "...I was not perfect in those days, just as I am not perfect today. I drank beer with my friends, usually on weekends. Sometimes I had too many. In retrospect, I said and did things in high school that make me cringe now. But that's not why we are here today."