Who Is Bill Cassidy? How a Doctor for the Poor Became the Senator Leading the Obamacare Repeal Charge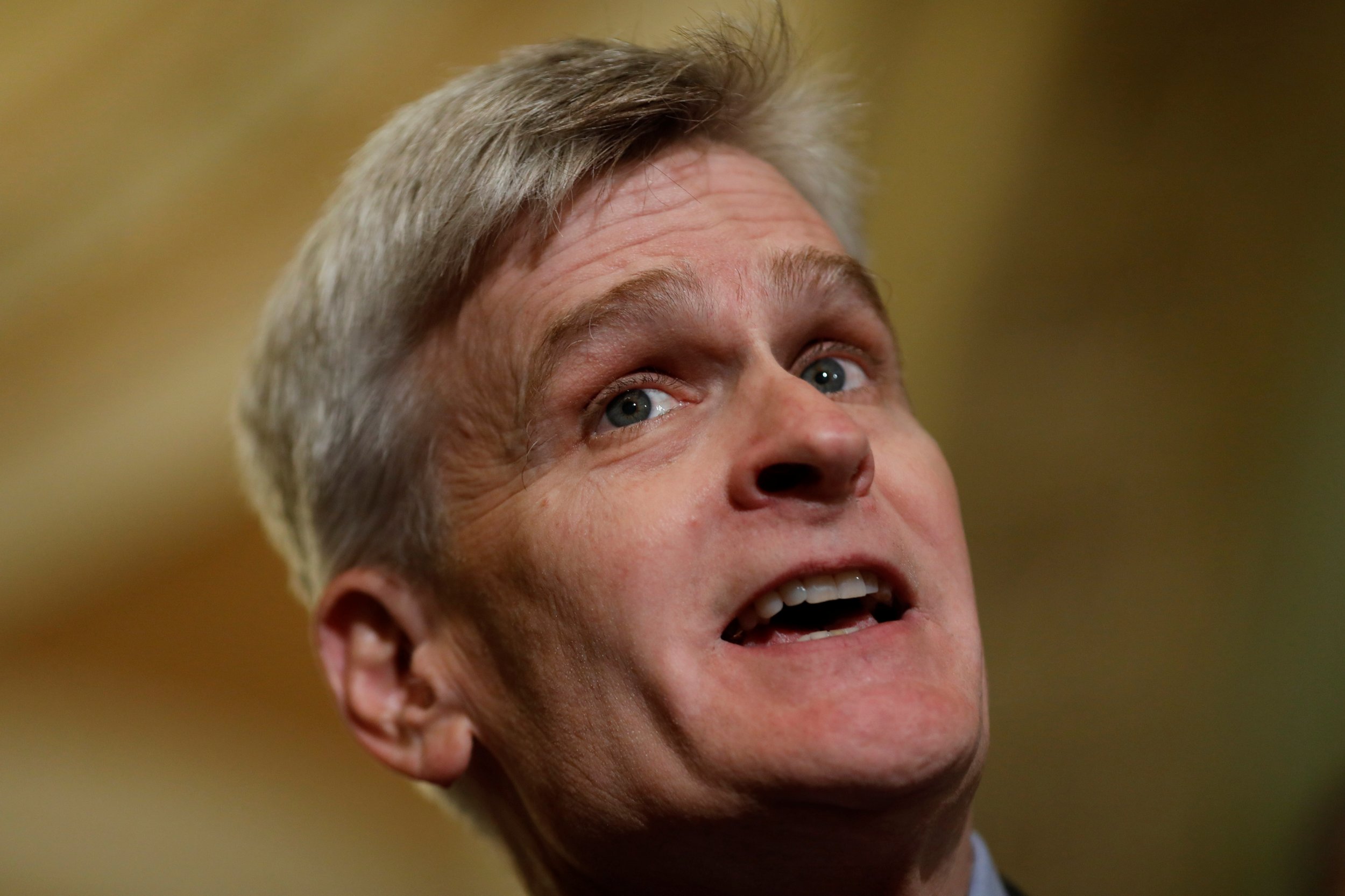 Talk show host Jimmy Kimmel has said Senator Bill Cassidy "lied" to his face, and President Donald Trump has tweeted that Cassidy "is a class act who really cares about people and their Health(care), he doesn't lie-just wants to help people!" But most Americans would still have a hard time picking the Louisiana Republican out of a police lineup.
So who is Bill Cassidy, the man behind the latest effort to repeal and replace Obamacare?
Next week, when the Senate is likely to vote on the Cassidy-Graham bill, the slim, 59-year-old first-term senator from Louisiana will be center stage. His bill would largely replace the Obamacare program with block grants to the states and a loosening of federal rules, including giving states more rights. (Critics note that one of those would be allowing insurers to charge way more to those with pre-existing conditions.) It's an attempt at a dramatic revamp of the economy, but because Republicans only have until the end of the month to repeal the Affordable Care Act with just a majority vote, the bill stands a pretty good chance of passage, although it's likely to be by a margin as razor-close as in July, when a different repeal-and-replace vote failed after Senator John McCain surprisingly turned against it.
In some ways, the lanky Cassidy is an unlikely Republican leader on health care. He was a Democrat well into the 1990s, supporting the likes of 1988 Democratic nominee Michael Dukakis and 1992 presidential candidate Paul Tsongas. Born in Illinois and attending college and medical school in Baton Rouge, Louisiana, Cassidy was largely apolitical in earlier years. He worked with indigent patients for more than two decades at the now shuttered Earl K. Long Medical Center, part of Louisiana's charity hospital system, along with his wife, a retired trauma surgeon who now works at a charter school specializing in teaching children with dyslexia. (One of the Cassidys' own children wrestles with the condition.) With such a background, if you were to have surmised that Cassidy would be the man to lead Republican efforts to cut back Medicaid, you would have been looked at like you were nuts. Cassidy, by the way, is one of 15 doctors in the 115th Congress. Only two are Democrats.
Cassidy's political awakening came with his frustration at the state and federal response to Hurricane Katrina. He was motivated to run for the Louisiana legislature in 2006 as a Republican. (He had supported the state's then-Democratic governor, who was driven out of office after the storm.) "I think that formative experience, at that time in my life, led me to run for public office," said Cassidy during a 2014 candidates' debate in Shreveport, Louisiana. His rise in politics was swift, even though he was considered only a bland and at times awkward campaigner.
After one term in Louisiana's Senate, he was elected to Congress in 2008, and by 2014 he was already making a bid for the U.S. Senate, challenging the incumbent three-term Democrat Mary Landrieu, who hailed from Louisiana political royalty. Her brother, Mitch, is the mayor of New Orleans, as was her father, Moon, who also served as Jimmy Carter's secretary of Housing and Urban Development. But the state has moved steadily to the right, and Landrieu, who narrowly won her previous Senate elections, failed to get 50 percent in the state's nonpartisan primary, forcing a runoff against Cassidy, the second-place finisher.
The doctor tarred Landrieu as a rubber stamp for the Obama administration, and it didn't help that one of Landrieu's aides told a largely African-American political gathering that his boss voted with the president 97 percent of the time. Landrieu pushed back. One ad used clips of Cassidy stuttering and being bland, a far cry from the state's often colorful, pithy politicians. She also pointed to an imbroglio over missing time sheets for work Cassidy had done at Louisiana State University in Cassidy's hometown of Baton Rouge, but an audit found Cassidy hadn't done anything wrong in his work for the state (although it said next time there should be clearer guidance over his billing). In what turned out to be another very good off-year election for Republicans, Cassidy won.
Largely a backbencher during his time in the House, Cassidy became an important spokesman for the Republicans in the Senate as they now had control of both chambers of Congress and the chance to replace Obamacare. (Before Obamacare, his biggest accomplishment was securing flood aid for his state in 2016, and a bill on mental health funding with Connecticut Democratic Senator Chris Murphy.) Cassidy's credibility, not only as a physician but as one who had gone out of his way to help the poor, made him ideal for such a role.
At first, Cassidy was an outlier in the Republican Conference. His first big attempt at health care reform in 2016 was to work with the moderate Maine Republican Senator Susan Collins. The Collins-Cassidy bill, which offered more discretion to the states, was too liberal for most Republicans in the chamber. It had been touted as a bill that would allow blue states to largely keep Obamacare intact, and that was too much big government for most Republicans. Conversely, Democrats didn't like its cost controls and flexibilities for insurers, and its abolition of the individual mandate. They, too, shunned it. Instead of being the vehicle for a bipartisan overhaul of Obamacare, it was largely ignored—although the mainstream media, with its admiration for things bipartisan, lavished attention on the oft-praised Collins and her unlikely ally from the South.
It was during this period, when Cassidy was poised to the left of most Republicans, that he said any bill should "pass the Jimmy Kimmel test," referring to the late-night comedian's emotional pleas that other parents should be able to afford the kind of care that was available for his young child. Kimmel praised Cassidy but then went ballistic when the Louisiana Republican came up with his new plan. Since then, Cassidy has tried to ease tensions. On Thursday, he said on Fox & Friends : "Yeah, so Jimmy doesn't understand. And not because he's a talk-show host, [but] because we've never spoken. He's only heard from those on the left who are doing their best to preserve Obamacare. He's not heard from me." For what it's worth, Politifact thought Kimmel went "too far in his criticisms, but he has grounds for waving the red flag. Solid protections under Obamacare have been replaced with squishier state options. There would be less money for health care, and while some would argue that states can do more with less, life might not turn out that way."
Next week, though, the nation will find out that if Cassidy's bill passes, it stands a good chance of being approved in the House, where Speaker Paul Ryan has said he can get it through the Republican-controlled chamber as is. If that happens, Trump will sign it, the bill will become law and Bill Cassidy will be anonymous no more.