Who Is Bill Nelson? Parkland Parents Rally To Endorse Senator's Re-Election Bid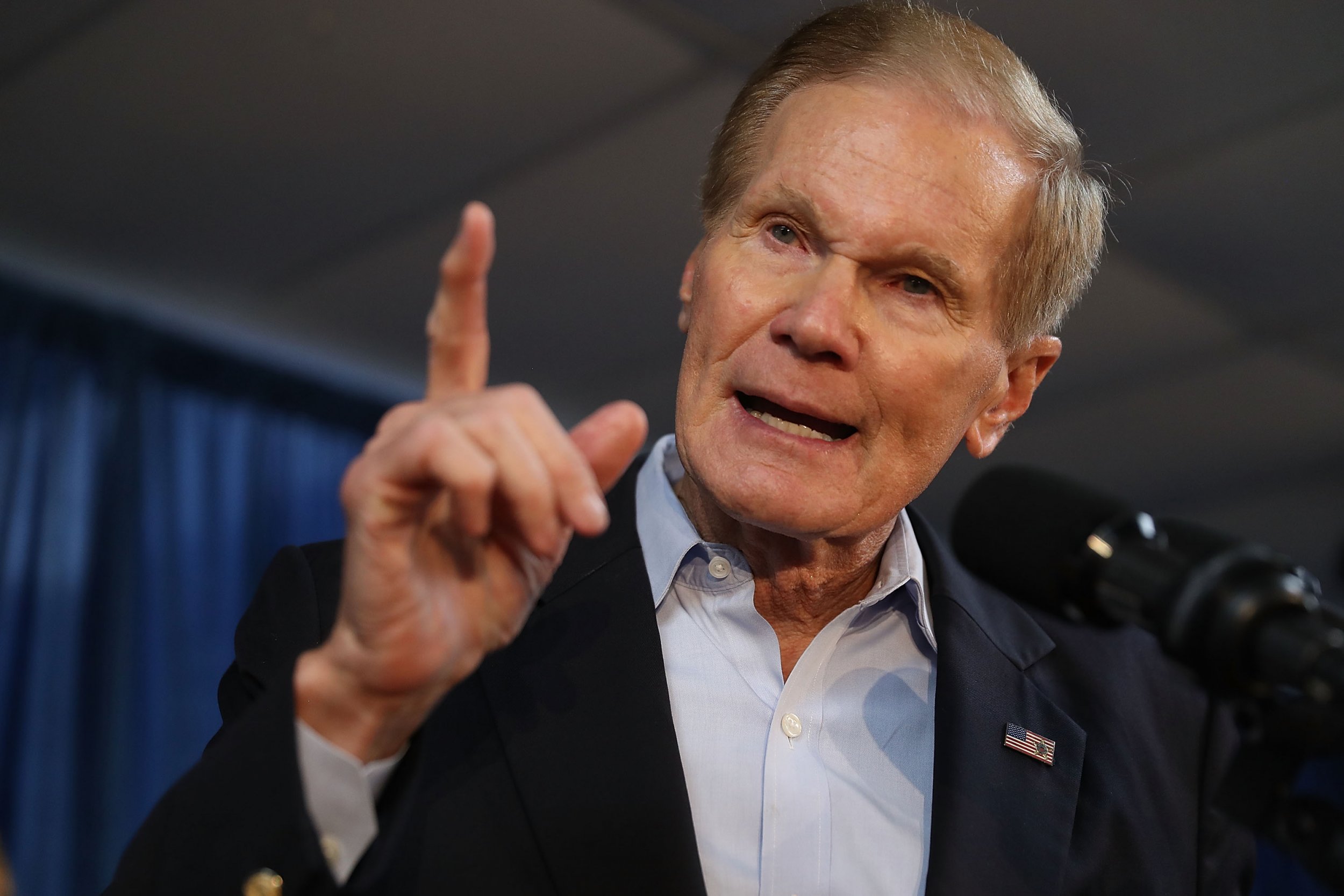 Parents of children who were killed in the Parkland, Florida high school shooting in February rallied behind Democratic Senator Bill Nelson on Friday to support his re-election bid, as Republican Governor Rick Scott seeks to unseat him.
Fred Guttenberg, whose daughter Jaime was killed in the February 14 shooting at Marjory Stoneman Douglas High School, led the charge, according to The Hill.
Guttenberg, who has become an advocate for gun control in the wake of his daughter's death, praised Nelson for his support of universal background checks, as well as his demand that assault weapons be banned.
The grieving father also hit out at Scott for doing "nothing" "on guns or school safety after prior incidents like Pulse or the Fort Lauderdale airport shooting."
Scott did support some gun control measures in the wake of the Parkland, Florida shooting, including approving a three-day waiting period for the purchase of long guns, in addition to raising the age someone can purchase a gun from 18 to 21.
However, Guttenberg said the governor should have acted sooner-and could be doing more.
"Perhaps, had more been done previously I would only be known as the same small group of families that knew me as Jesse and Jaime's dad," Guttenberg said, according to The Hill.
Nelson was first elected to the Senate in 2000. He served in the Florida House of Representatives from 1972 to 1978.
While many parents of Parkland victims have shown support for his campaign, others have rallied behind Scott.
Andrew Pollack, who lost his daughter, Meadow, in the school shooting, has frequently appeared with Scott at political gatherings to support the governor's bid to unseat Nelson, according to The South Florida Sun Sentinel.
Pollack also came to Scott's defense after Nelson criticized the governor on Twitter over his gun control stance, accusing him of being "incapable of protecting the people of Florida."
"Senator Nelson, with all due respect, everything you just said about Rick Scott is a flat out lie," Pollack wrote.
The father praised Scott for taking "swift action" after the Parkland shooting, stating that the governor "has personally helped my family and I get through the hardest time of our lives."
"I support him 100%. He gets we need to #FixIt," Pollack said.
The race between Nelson and Scott has been a close one, with an average of polls compiled by Real Clear Politics putting Scott up by 1.6 percentage points.