Who is Black Pete? Divisive Christmas Character Sparks Racism Clashes and Protests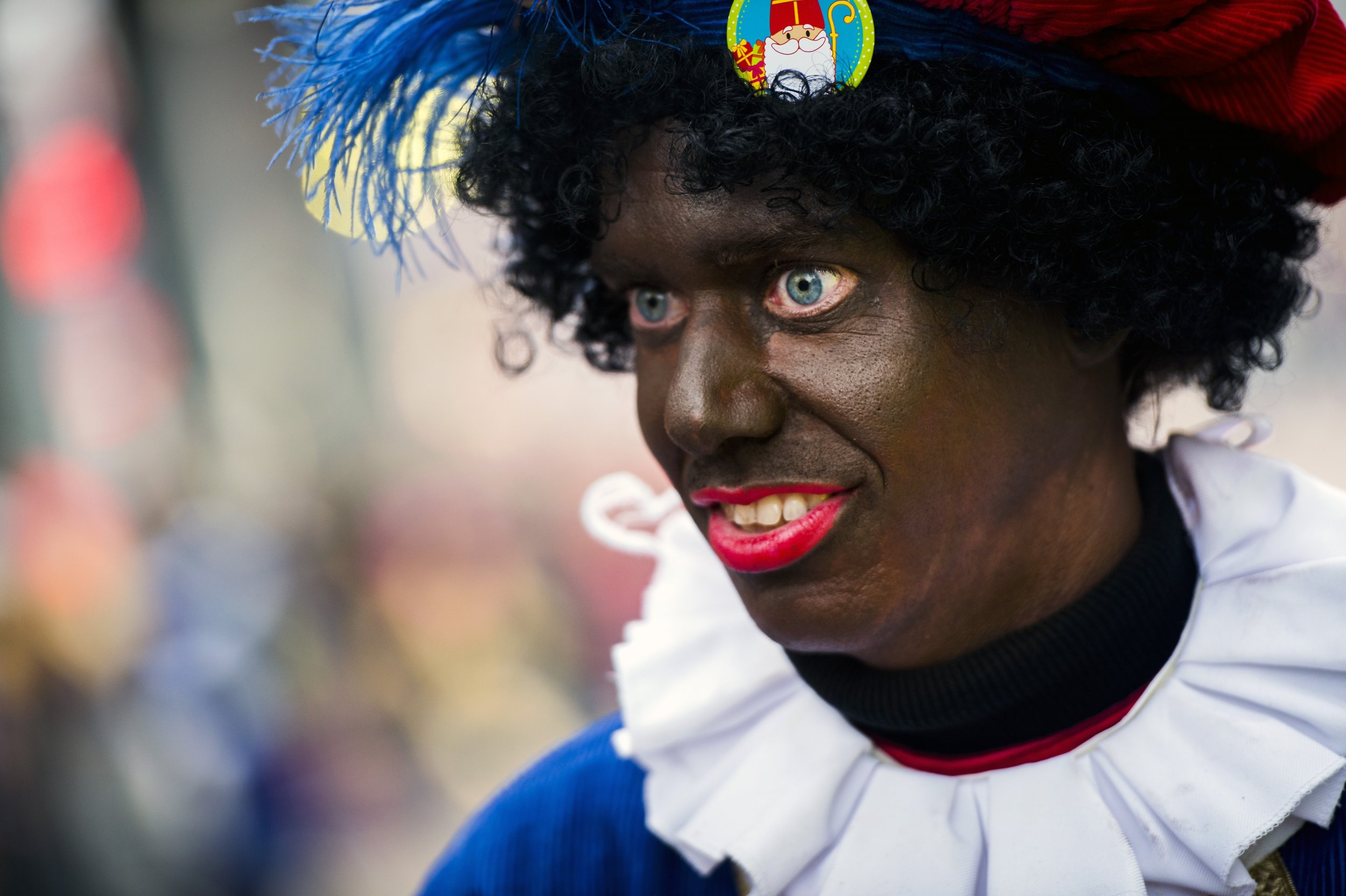 Protesters have clashed in the Netherlands over traditional Christmas celebrations involving a "blackface" character critics denounce as racist.
Unrest was reported in several towns—including Rotterdam, Groningen, and the northern town of Leeuwarden—as protesters took to the streets to demonstrate against festivities involving the traditional character Zwarte Piet, or Black Pete—an assitant to Sinterklaas, or Saint Nicholas.
Zwarte Piet is usually played by performers who blacken their faces. Critics say the character promotes racist stereotypes.
In Rotterdam, police saif they had made three arrestes following clashes between protesters, while in Groningen and Leeuwarden police said they had sepearted rival groups of protesters confronting each other, reported U.K. outlet Sky News.
Dutch paper De Telegraaf reported that soccer fans and members far-right group Pegida were involved in clashes with demonstrators opposed to the festivities.
A nationally televised Sinterklaas parade in the historic village of Zaandijk, just north of Amsterdam, passed peacefully, according to reports. Sinterklaas' boat was accompanied by several Black Petes, while children dressed as festive characters lined the canal with their parents and were handed sweets.
Prime minister Mark Rutte had appealed for calm on Friday, saying: "I think society agrees on one thing: we grant children the magic of the Sinterklaas party."
Who is Black Pete?
The cultural discussion about the character known in Dutch as Zwarte Piet has sparked rowdy protests and arrests on both sides in past years and more demonstrations are planned for coming weeks. The annual children's festival is similar to Christmas traditions in other parts of Europe but falls several weeks before Christmas in the Netherlands.
The character, usually portrayed by white people in black face paint wearing frizzy wigs and prominent red lipstick, traditionally appears in festivities marking the start of the gift-giving season on Nov. 17, televised across the country.
His appearance dates from a 19th century story by Dutch children's author Jan Schenkman, illustrated with pictures of a dark-skinned Spanish Moor as the sidekick of St Nicholas.
Disagreement over whether Pete's appearance should be changed has intensified in recent years as opponents say exposure to such imagery is hurtful to black people and damaging to children. Supporters say Black Petes, who are portrayed as acrobatic and mischievous, are a traditional, positive figure of fun, and deny the holiday is racist.
The U.N.'s Committee on the Elimination of Racial Discrimination in 2015 called on the Netherlands to revamp the tradition because it is "experienced by many people of African descent as a vestige of slavery."
The Netherlands was a vast colonial power for centuries, with territories stretching from the Caribbean to the far reaches of Indonesia.
The Majority Perspective Foundation, formed by anti-racism groups, filed a suit saying government and public television broadcasters should be fined up to 50,000 euros ($56,000) each if images of Pete wearing costume elements deemed offensive are aired.
The public broadcaster that airs the festival has gradually changed Pete's appearance, continuing to show some Petes in full black face paint, while introducing more and more with "smudges" said to represent soot from going down chimneys to deliver gifts.
With files from Reuters.