Who Is Blanket Jackson's Mother? Michael Jackson Used A Surrogate To Conceive Last Child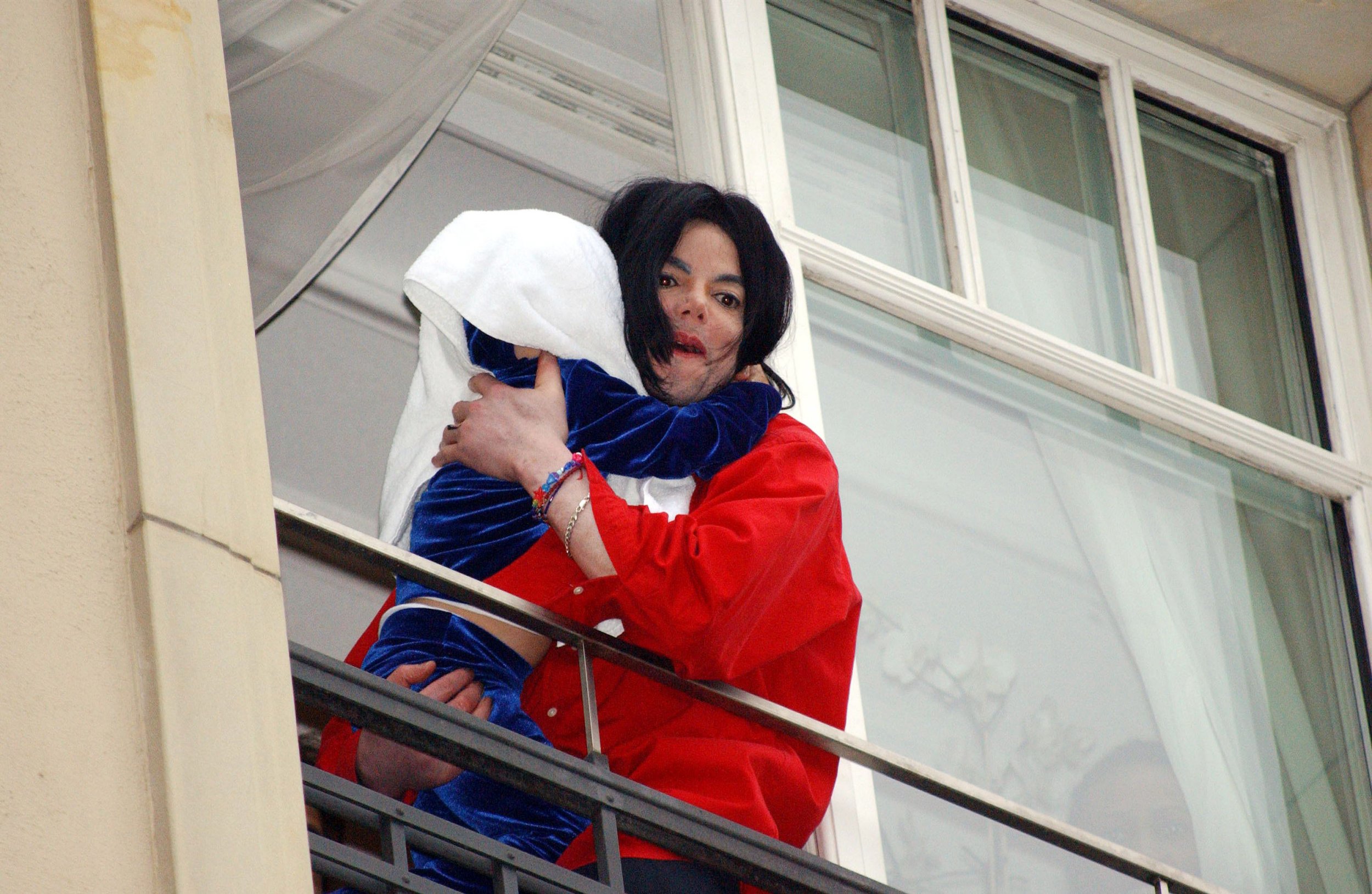 Michael Jackson's youngest child Prince Michael "Blanket" Jackson, has been shrouded in mystery since his birth in 2002. The youngest Jackson child, who has now legally changed his name to Bigi, was not mothered by Debbie Rowe, Jackson's former wife who birthed his oldest two children, Michael Joseph Jackson Jr. and Paris Jackson. So who is his biological mother?
The answer is unknown. Jackson admitted he used a surrogate to conceive Blanket while interviewing for the 2003 documentary Living With Michael Jackson. He explained the process in a conversation with Martin Bashir. "I used a surrogate mother with my own sperm cells," Jackson said. "I had my own sperm cells with my other two children, they're all my children, but I used a surrogate mother. And, uh, she doesn't know me, I don't know her."
Blanket's birth certificate allegedly does not have the name of a mother either, according to a report by the San Diego Union Tribune in July 2009. After Jackson died in 2009, Blanket's legal guardian became Jackson's mother, Katherine. Katherine later resigned guardianship over her old age, according to Insider, and Blanket's guardian is now his cousin, TJ Jackson.
Jackson's youngest child is now 17 years old and seems to live in Los Angeles, though he's rarely spotted out in public. Photos of Blanket have scarcely been shared on social media by his family members. His sister, Paris, shared a photo of the three siblings on Christmas 2016. In it, Blanket is seen in a Marvel T-shirt and shorts. He still had long hair, as he did as a child.
Just before the post, Blanket's grandfather, Joe Jackson, shared a photo of the two of them. "To my grandson Blanket. You are like your father in so many ways, and you remind me most of him," Jackson shared. "Enjoy life, see lots of good movies, stay healthy and remember, I do love you."
Rumors have circled since the late '90s that Rowe and Jackson are not the biological mother and father of Paris or Michael Joseph either. Some claim the singer and his then-wife used a surrogate and external conception to have the children. Thorough conspiracies exist on the identity of the children's alleged real parents.
British actor Mark Lester even claimed to be Paris's real father in 2013. He claimed he was a sperm donor. As recently as 2018, Lester refused to deny the former claim, and added he could be both Michael Joseph and Blanket's true father as well in a conversation with Studio 10.