Who is Bobette Riales? Danny Masterson Accused of Raping Woman 'Repeatedly'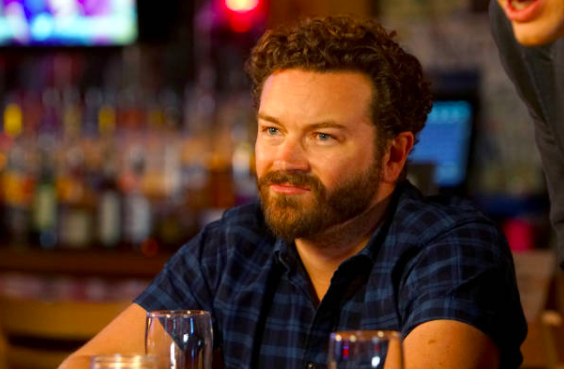 Actress Bobette Riales accused Danny Masterson of rape in a Twitter post on Wednesday, saying the former Ranch actor "repeatedly" attacked her. According to outlets like People magazine, Riales and Masterson dated in the early 2000s.
"I stayed quiet long enough," she tweeted. "Danny Masterson repeatedly raped me. All I seek is justice and to prevent this from ever happening to anyone else as it has for some time. My truth will be heard. I applaud her strength as well. @ChrissieBixler."
Masterson did not immediately respond to Riales' allegations.
Bixler was first publicly come forward when she opened up to the Daily Beast in November. She showed her support for Riales on Twitter on Wednesday.
"Hey, my Twitter buddies, I just wanted to introduce and ask you to follow and show support to this incredibly brave and strong woman who I've recently come to know and is now forevermore my sister for life," Bixler wrote. "@RialesMBobette I'm in awe of you and your strength."
In November, Bixler said she went forward with the rape allegations after Netflix made the decision to keep Masterson on The Ranch. She reported the rape to the Church of Scientology, but they allegedly ignored her.
The Church of Scientology "adamantly" denied her allegation to CNN.
"For me, what Netflix has done, feels like a continuation of how the Church of Scientology made me feel when I reported my rape to them, as well as how Danny Masterson made me feel when I would beg him for an apology, an explanation, anything," she told The Daily Beast last month. "I was made to feel unimportant."
On December 5, Masterson was fired from The Ranch.
"As a result of ongoing discussions, Netflix and the producers have written Danny Masterson out of The Ranch," a Netflix spokesman told CNN the following day. "Yesterday was his last day on the show, and production will resume in early 2018 without him."
Masterson denied the allegations against him and was "disappointed" in Netflix.
"From day one, I have denied the outrageous allegations against me. Law enforcement investigated these claims more than 15 years ago and determined them to be without merit," the actor said in a statement. "I have never been charged with a crime, let alone convicted of one. In this country, you are presumed innocent until proven guilty. However, in the current climate, it seems as if you are presumed guilty the moment you are accused."
The Los Angeles Police Department started to investigate Masterson last year for allegedly raping Bixler and other women, but no charges were filed against the actor. Riales was the fifth woman to accuse Masterson of rape.