Who Is Bombing Libya? U.S. Says It's Egypt, UAE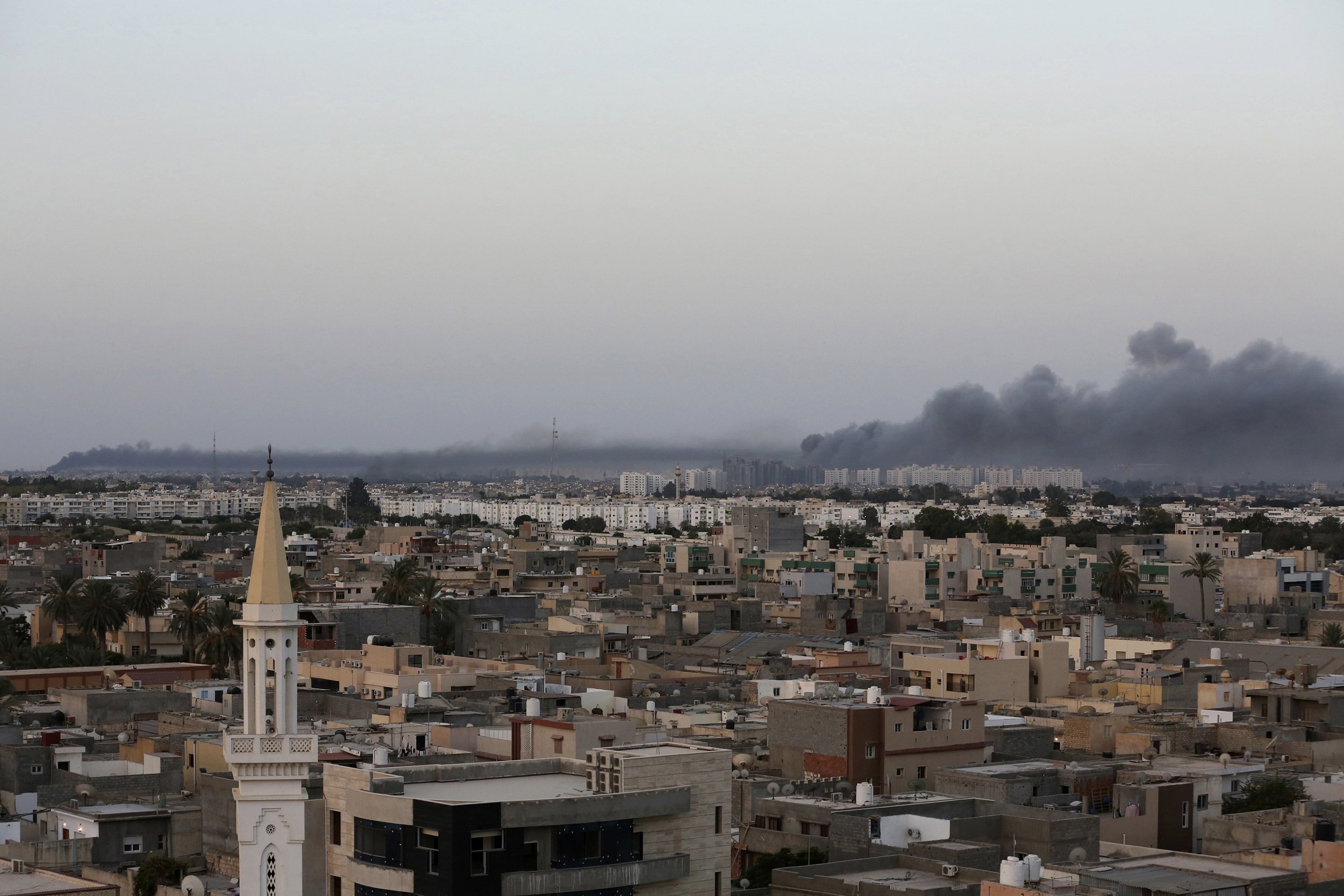 WASHINGTON (Reuters) - Egypt and the United Arab Emirates were responsible for carrying out two series of air strikes in the past week on armed Islamist factions in Tripoli, Libya, U.S. officials said on Monday.
The officials said the two Arab countries used aircraft based in Egypt.
Earlier the New York Times reported that the two U.S. allies acted without consulting Washington, and that Egyptian officials told U.S. diplomats that Cairo was not involved. Egypt has denied conducting air strikes or other military operations in Libya.
Over the weekend, Tripoli residents said unidentified war planes attacked targets in the capital, as Libya is riven by the worst fighting since the overthrow of Muammar Gaddafi in 2011. There were also strikes on Islamist-held positions last Monday.
Libya's ambassador to the United Nations, Ibrahim Dabbashi, was skeptical about Egypt and UAE involvement.
"I don't believe it," he told Reuters in New York.
"They are not even technically capable, and it would also be a very sensitive thing for them politically," he said. He declined to speculate on who else might have been behind the air strikes.
Rebel forces from the Libyan city of Misrata had already blamed the air strikes on Egypt and the United Arab Emirates, both of which have cracked down on Islamists.
The Times quoted U.S. officials as saying Egypt had provided launching bases for the strikes, while the pilots, warplanes and aerial refueling planes were from the UAE.
State Department spokeswoman Jen Psaki refused to address the report when asked about it on Monday at a regular State Department briefing in Washington.
"I am not in a position to provide any additional information on these strikes," she said, clarifying that she was referring to the reports of air strikes.
Psaki said: "Libya's challenges are political and violence will not resolve them. Our focus is on the political process there. We believe outside interference exacerbates current divisions and undermines Libya's democratic transition.
In the campaign to overthrow Gaddafi, fighters from Zintan and Misrata were comrades-in-arms. But they later fell out and this year have turned parts of Tripoli into a battlefield, with the weak government unable to control the armed factions.