It has been five days since 22-year-old Gabby Petito was reported missing after she disappeared during a cross-country road trip with her 23-year-old fiancé, Brian Laundrie.
The couple set out on a trip from Blue Point, New York, to Oregon on July 2 in a white converted camper van. They had been in Petito's hometown to celebrate her younger brother's high school graduation.
Documenting their travels on social media along the way, the couple posted photos to Instagram indicated that they made stops in Kansas, Colorado and Utah.
But somewhere along their route in Wyoming, Petito's family lost contact with her. Ten days after Laundrie returned to the couple's shared home in North Port, Florida, with the van but without Petito, her family reported Petito missing to local police.
On Wednesday, Laundrie was officially named a person of interest in his fianceé's disappearance. Local police said he is refusing to cooperate with authorities and is "hindering this investigation."
Laundrie has not been charged with any crime. The FBI and the Suffolk County Police Department in New York are assisting North Port police in its investigation.
Petito and Laundrie were high school sweethearts in Suffolk County at Bayport-Blue Point High School in Bayport, New York. In 2019, they moved from Blue Point to North Port to live with Laundrie's parents.
In July of 2020, Petito announced that Laundrie had proposed to her in an Instagram post featuring a picture of the two on their first date.
A year later, they began posting about their travels with the #vanlife hashtag on Instagram and TikTok. They also uploaded a sole YouTube video on August 19 featuring their travels over the past two years.
"Downsizing our life to fit into this itty bitty van was the best decision we've ever made. With the limited space we wanted to take advantage of every inch, while also keeping everything minimalist," Laundrie wrote in a July 4 Instagram post.
"Sacrificing space to wake up in nature everyday has been no sacrifice at all," he added.
In subsequent posts, he mentioned Petito in captions like, "It's a lot easier walking up river holding someone's hand than walking alone" and "Thank you @gabspetito for putting up with me through Utah, a topographic playground."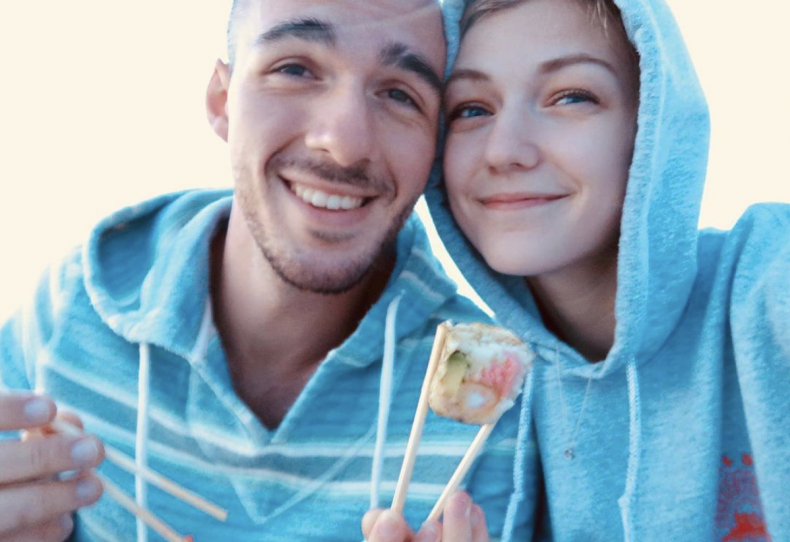 Petito's family has publicly called out Laundrie for not helping authorities locate their daughter.
In a statement issued Wednesday, Steven Bertolino, the Laundrie family's attorney, said, "In my experience, intimate partners are often the first person law enforcement focuses their attention on in cases like this and the warning that 'any statement made will be used against you' is true, regardless of whether my client had anything to do with Ms. Petito's disappearance. As such, on the advice of counsel, Mr. Laundrie is not speaking on this matter."
In a Tuesday statement, Bertolino said, "This is an extremely difficult time for both the Petito family and the Laundrie family. I understand that a search has been organized for Miss Petito in or near Grand Teton National Park in Wyoming. On behalf of the Laundrie family, it is our hope that the search for Miss Petito is successful and that Miss Petito is re-united with her family."
That statement also said that on the advice of counsel, the Laundrie family would have no further comment.
After the start of the investigation, the Moab City Police Department in Utah released body cam footage of an emotional Petito on August 12.
Moab police said they responded to an altercation between the couple that day. In the nearly hourlong video, Petito and Laundrie admit to arguing all morning.
Police said Laundrie told them that he and Petito got into a minor scuffle when he climbed into the van with dirty feet. Police said he had visible scratches on his arms, face and neck and that Petito admitted to slapping him when she thought he was going to leave her in Moab.
No charges were filed and there were no significant injuries, police said.
Petito's family is pleading with his parents to help locate their missing daughter.
"Gabby lived with you for over a year," her family wrote in a Thursday letter. "She was going to be your daughter in law. How can you keep her location hidden?"