Who Is Britney Spears' Boyfriend, Sam Asghari? Model Shows Support For Pop Star's Mental Health Treatment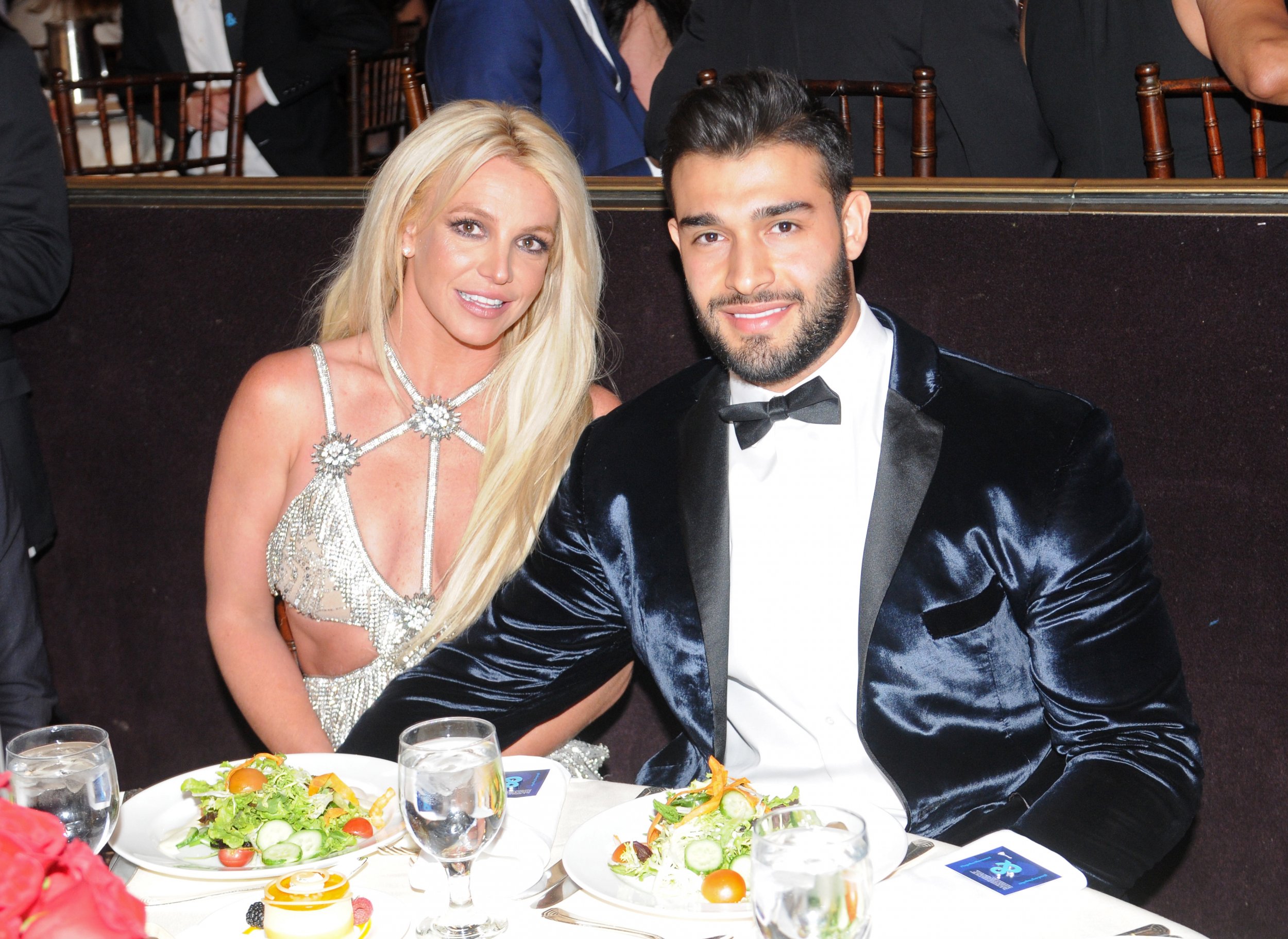 In a flurry of mixed opinions on Britney Spears' current mental health treatment, the voice of Sam Asghari sticks out as unique. Asghari is Spears' boyfriend of two years, and though the pair shares photos on social media occasionally, their relationship is private for the most part. So who is Asghari, the 25-year old model and trainer who vocally supports the pop star?
Asghari shared words of support for Spears on Tuesday in a conversation with TMZ. "She's doing amazing," he told the source as he pulled his car out of a parking garage. "The fans are amazing to be so concerned, but she's doing great."
Later in the day, Spears posted a video that clarified her wellbeing and asked fans to step back from rumors to allow her time to detox. Rumors claim the singer has been in a mental health facility against her will since early January, though the media reported she'd checked herself in April. Asghari commented on the post with support aimed at Spears' fans. "Sometimes showing respect and privacy is the best support people can offer. #BestFans," he wrote.
Spears met Asghari on the set of her own music video when filming Slumber Party. They've been publicly together since January 1, 2017.
Asghari primarily works as a model and fitness trainer. He formerly appeared in Spears' "Slumber Party" music video, as well as in the Fifth Harmony music video for "Work From Home". He is slated to appear in the upcoming film Can You Keep A Secret, though the film does not have a release date yet.
The model, while dedicated to fitness now, had a setback when he dealt with depression. He told Men's Health he ate junk food, even for breakfast, and had a weight of 290 lbs.
When Spears seemingly entered treatment at the start of April, Asghari reposted her announcement photo on Instagram, a motivational quote reading, "Fall in love with taking care of yourself, mind, body and spirit." The model shared his support for Spears in a comment reading, "It isn't a weakness, It's a sign of absolute strength, people should only be inspired by this, at least I am."
Asghari was last spotted with Spears on Easter weekend. The singer is still in treatment but was given a brief break to celebrate the holiday with family, according to People.