Who Is Brittany Furlan? Meet Tommy Lee's New Fiancée, an Actor and Former Vine Star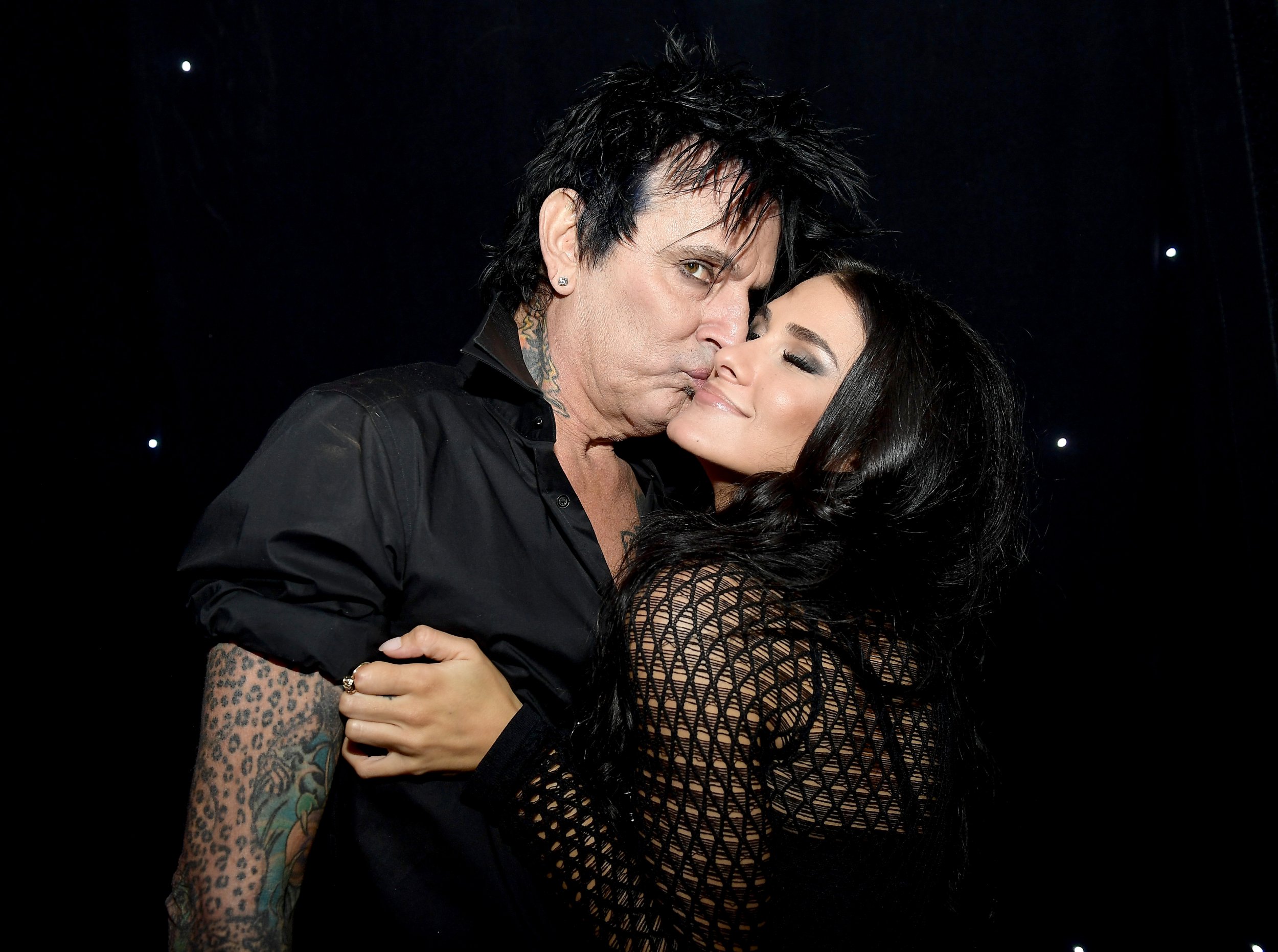 Here's some news to kickstart your heart this Valentine's Day: Mötley Crüe drummer Tommy Lee and girlfriend Brittany Furlan, a one-time Vine star, are engaged. The coupled announced the happy news on social media on Wednesday.
"Best day of my life!!!! I can't wait to get to spend forever with my best friend #engaged," Furlan, 31, tweeted, alongside a picture of her heart-shaped ring.
Lee, 55, posted a video showing off the ring to his Instagram followers. "Well this certainly beats chocolates! Say hello to future Mrs. Lee #engaged," he wrote.
The engagement caps a whirlwind romance for the couple. According to E!, Lee and Furlan were first spotted dating back in June.
This will be Lee's fourth attempt at lasting love. He was previously married to Elaine Starchuk, Heather Locklear and Pamela Anderson.
It's also not Furlan's first dance with matrimony. In 2014 she was engaged to director Randal Kirk II, but a few months later she posted to Facebook that she was single. She spent the next couple of years poking fun at her relationship status on Twitter. She's apparently found The One in the former Mr. Pam Anderson.
Furlan showcasing her love life on social media makes sense. She became a celebrity after making short comedy videos, racking up views for the six-second video site Vine. She was one of the platform's biggest personalities and talked about that fame in a 2015 interview with The Wrap.
"I have all these followers and I have to deliver what they want to see," she said. "Like, if I do what I want to do, they are just going to berate me. It's literally crazy. If I just try to have fun on my own Vine, because it's my Vine, they're like, 'What the fuck are you doing?' They act like they're paying or subscribing to me like a television network. I've studied what's popular and tried to taper my comedy to that, and not many people are willing to do that."
The Vine website was shut down in January 2017 (the service became a camera app that could only post to Twitter, which bought Vine in 2012). But that hasn't stopped Furlan from making the most of the entertainment-industry foothold she gained with the platform. She has appeared in numerous shorts and TV shows and has a number of projects in development, according to IMDb. Her biggest credit came in the 2015 Zac Efron EDM film We Are Your Friends. She also made a brief cameo in the music video for Pitbull's hit song "Fireball."
Who Is Brittany Furlan? Meet Tommy Lee's New Fiancée, an Actor and Former Vine Star | Culture